Written by
Matthew Levy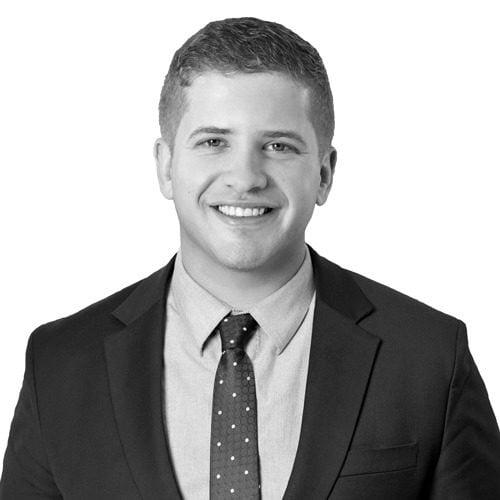 After graduating with a Bachelor of Science in Economics from the University of Victoria in 2010, Matthew developed a passion for helping clients meet their financial freedom through strong, risk-adjusted portfolios. Matthew also undertook and completed his CFA® charter in 2015, a rigorous professional credential program promoting the highest standards of education, ethics, and professional excellence in the investment profession.
Last Update on Aug 1, 2023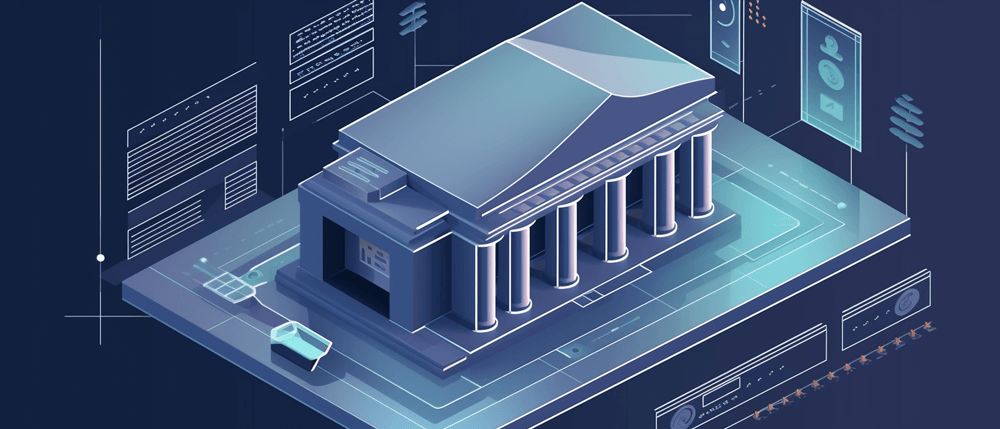 A good way to determine what account would be best for you is to assess your needs and preferences for a bank account
Research banks and other bank providers to identify what options they have and if those options meet your needs
While you can visit a bank branch in person to open an account, most providers will let you open an account with them electronically from start to finish
To open a bank account, you need essentials like a government-issued ID, proof of address, and biometrics
Step-by-Step Guide For Opening A Bank Account
Opening a bank account is fairly straightforward and can be completed by taking the following steps:
Step 1: Research Different Account Providers And Pick A Good Fit
Choosing the right bank, credit union, or account provider is crucial when deciding on an account that meets your needs; compare offerings, read terms and conditions, check for updates and changes, and consider special features like interest rates, provisions for minors or groups, such as employees or retirees, and mobile app capabilities, as well as FDIC/NCUSIF insurance.
You may also want to have accounts with multiple banks to better manage your finances and maximize banking features on different accounts.
Step 2: Gather The Necessary Documentation
Once you decide on your preferred account provider, the next step is to gather the needed documents. These will usually be things like government-issued ID, proof of address, and biometrics. However, you will find information on specifics from the bank through their website and account terms.
Step 3: Open The Account
With all the documentation and information you need to provide in one place, you should be able to open an account in minutes. You can do this by visiting a bank branch in person or following prompts electronically on the bank's website or mobile app.
If your basic information conflicts with what is in your ID, you may experience delays in getting your account verified and ready for transactions. So double-check if all the information provided is correct. If you are not sure about any information required of you, you should contact the account provider before you enter it.
If you are opening an account as a minor, most providers will require you to have a next-of-kin or guardian as a signatory to the account. With that, you will be able to perform basic transactions like deposits and withdrawals.
Step 4: Fund The Account
Some accounts require an initial deposit to become active as a part of the opening process. Even if that is not a requirement, you would still need to fund the account to start making transactions.
You can fund the account by electronic transfer from another account, physical cash or check deposit, or direct deposit from your employer.
Step 5: Start Transacting With The Account
By the time you are done with all these steps, you should have successfully opened a functional bank account. Some accounts will be ready to use in the same minute, while others could take a few hours or days to become active.
If you opened a checking or savings account, you should receive an ATM and may get a checkbook. With these and the electronic provisions, you would be able to explore all the features of the account.
What Essentials Do You Need To Open A Bank Account?
Each account provider may have special requirements for you to open a bank account with them. However, there are certain essentials you'll need to open any type of bank account, and those are what we will be highlighting here.
Government-Issued ID
The bank needs your ID to verify your identity and other important details like your age and place of origin. Providing this grants uniqueness and originality to each individual's account number and helps to avoid account scams and impersonations.
A government-issued ID could be a passport, driver's license, or military ID. While you will not drop any of this ID with the bank, you will be required to provide a photocopy, clear photo, or scanned copy of it. Note that your bank may have a preference for a usable government ID, or may allow you to use an ID that is not government-issued.
Basic Information
The bank requires certain basic information from you, such as:
Your full name (with an affidavit if you have changed your name and the new name does not reflect on your ID)
Your identification number
Physical and mailing address
Proof of address (this would mostly be a utility bill)
Phone number
Financial history
Depending on who you are, where you are, and what you do, your identification number can be your Social Security Number (most common), Individual Tax Payer Identification Number (a tax processing number issued by the Internal Revenue Service (IRS) for individuals who are not eligible for a Social Security number but need to file taxes), Alien Identification Card Number (a number issued to non-citizens by the US government for identification purposes) or any other government-issued ID number.
Biometrics
Biometrics are unique and measurable physical or behavioral characteristics of an individual. They are often used as a means of identification and authentication, as they are difficult to forge or fake. Common examples of biometrics include fingerprints, facial recognition, voice recognition, iris scans, and signature analysis.
Your biometrics are required to further prove your identity and for security purposes. You may also need to provide biometrics like your electronic signature to sign paperwork and agree to the bank's terms and conditions.
Popular biometrics requested include fingerprint, signature, and photograph. Present-day technology and features available on mobile phones will allow you to provide all of these without having to visit the bank or credit union in person. However, your provider may send you paperwork that you must fill, sign and mail back.
Identification And Biometrics Of Other Applicants
Joint and minor accounts might require the information and biometrics of more than one person. In that case, all parties involved would need to provide all the information required of them. These are mostly the ID, physical and mailing address, and biometrics.
Initial Deposit
The bank may require you to make an initial deposit for the account to become activated. Information about the minimum amount required will be provided.
Sometimes, the amount of this initial deposit is also the withdrawal limit for the account. (This is, the minimum amount that must remain in the account and cannot be withdrawn).
Checking Vs Savings Account: Which Should You Open?
You might be wondering if you should open a savings or checking account, or open both. The truth is, both are accounts with distinct but beneficial features. They are therefore ideal for different situations. Knowing how each account operates can help you decide which one to choose.
Checking Accounts
Checking accounts are high-activity accounts, typically used for everyday transactions like making payments and receiving deposits. For checking accounts, you may want to consider banks with low or withdrawal limits and transactional fees, as you will be performing many transactions through the account.
If you're looking for a checking account, consider online banks like Ally or Capital One 360, that offer no-fee accounts with high-interest rates and ATM fee reimbursements. If you prefer the convenience of a traditional bank, look for a local credit union that offers free checking accounts with no monthly fees. Many credit unions also have shared branching networks that allow you to access your account at other credit unions around the country.
Want to know more? Check out our article on high-yield checking accounts.
Savings Accounts
Savings accounts are specifically for putting money that you are not using aside, so you can earn interest while the money is tucked away safely with the bank.
If you're interested in opening a savings account, look for banks that offer high-yield savings accounts with no fees and no minimum balance requirements. Online banks like Marcus by Goldman Sachs and Synchrony Bank are great options, with interest rates that are several times higher than the national average.
If you prefer a traditional bank, check out the savings accounts offered by your local credit union. They often offer competitive interest rates and may also have special savings programs designed for specific groups, such as children or seniors.
Eager to learn more? Take a look at our guide on the different types of savings accounts.
Features Offered By Savings And Checking Accounts
| Feature | Checking Accounts | Savings Accounts |
| --- | --- | --- |
| Earns interest | Mostly no | Yes |
| Debit card | Yes | Yes |
| Check writing access | Yes | Yes |
| ATM access | Yes | Varies according to provider |
| Electronic bill payment | Yes | Varies according to provider |
| FDIC/NCUSIF Insurance | Yes | Yes |
| Monthly fees | Varies according to provider | Varies according to provider |
| Transaction restrictions | No | Yes |
You may realize that you do need both types of accounts. Most account providers offer both types of accounts and will let you open them concurrently. You may also decide to open both accounts with two different providers if they have favorable features for you.
Online-Only Account
While most bank account providers now provide their clients with options for banking online, certain account providers operate online-only accounts, with no physical bank to visit to make inquiries or perform transactions.
Online-only accounts are straightforward and simple to use and can be less of a hassle than accounts provided by other providers. They also often require little to no maintenance fees and have excellent features for anyone to use for basic transactions.
However, online-only account providers may not be as credible or trusted as other banks and credit unions. It is therefore important to choose carefully and check reviews when considering an online bank. To guide you, we have highlighted some pros and cons of online-only accounts:
Pros
Convenience: Online-only accounts are easy and convenient to use with their electronic features that can be accessed from anywhere with a mobile phone and internet connection. Therefore, you can always manage your money on the go and do not need to waste time on in-person bank visits.
Little or no monthly fees: Most online-only accounts have low or no monthly fees that help you save more on your money. This is because the providers have fewer overhead costs to cater to since there are no physical branches to maintain.
Higher interest rates: Online-only accounts also tend to offer higher interest rates, since they do not have to cover as many overhead costs as traditional banks.
Special and advanced features: The electronic banking option enables online-only account providers to offer their clients special features that they can utilize from their mobile phones. These include budgeting tools, saving plans, and transaction tracking tools.
Cons
Security concerns: It may be harder to vouch for the credibility of online-only account providers, as many of them are new. Besides, such banks can easily be sabotaged through cyberattacks and may also make clients more liable to online fraud. Account providers aim to combat this through solid security measures on their end, while clients should ensure to use strong passwords and enable two-factor authentication.
Limited access to cash: Online-only accounts may possess electronic transfer limits and since there are no physical branches, you may not be able to withdraw huge chunks of money. Also, online-only accounts may have limited ATM access, which makes cash withdrawal difficult.
Slowed issue-resolving time: If you encounter an issue with an online-only account, you would need to send a mail and stay hopeful that your request will be attended to in time.
If you're interested in an online-only account, take a look at Discover Bank or nkbc bank, which offer fee-free checking accounts with features like early direct deposit, budgeting tools, and automatic savings plans.
For a savings account, Ally and Marcus by Goldman Sachs both offer high-yield online savings accounts with no fees and no minimum balance requirements.
Tips For Choosing A Bank Account
To ensure you're making the best decision when opening a bank account, here are some additional tips to consider:
Look for a bank with low or no fees, so you can keep more of your money in your account
Consider the convenience of the location of the bank and ATM access
Check the interest rates and minimum balance requirements to see if they align with your financial goals
Read the terms and conditions carefully before signing up for any account, and don't be afraid to ask questions if there's anything you don't understand
The best way to compare interest rates and fees among different account providers is to do research and use online tools. Start by visiting the websites of different banks and credit unions to gather information on the features and fees of their checking and savings accounts.
When comparing interest rates, look for the annual percentage yield (APY), which is the rate of return you can expect to earn on your deposits. Keep in mind that interest rates can vary depending on the type of account and the amount of money you have on deposit.
When comparing fees, pay attention to the monthly maintenance fees, ATM fees, overdraft fees, and other charges that may apply to your account. Some banks may waive fees if you meet certain conditions, such as maintaining a minimum balance or setting up direct deposit.
Should You Close Your Old Account?
Many persons open new accounts to manage multiple accounts at a time. Therefore, you may not necessarily need to close your old account. However, there are checks you want to make when you open a new account.
For example, if you preferred your salary to start going into your new account, you should inform your employer about the change. You should also update your subscriptions with your new and preferred account, so you don't get cut off subscriptions all of a sudden. For the old account, you should cancel automatic bill payments if you will no longer be using the account for such a purpose, and then set up your payments with the new account.
If you choose to close the account, you should sign out of the bank's mobile app, log out from its online banking, and destroy documents like leftover checks or keep them away. This will ensure you don't lose funds because there is no active account they can be directed to, and also so that the account does not get reactivated against your will in a bid to honor automatic payments that have not been canceled.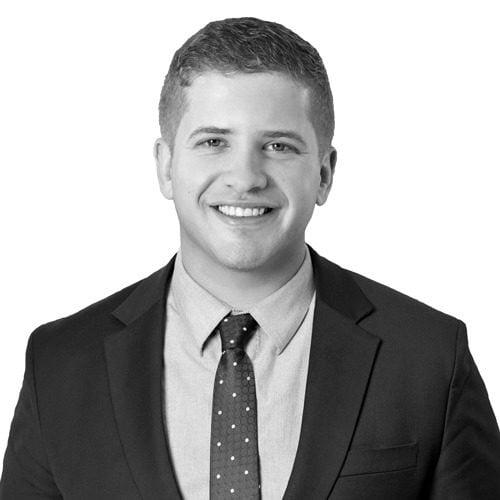 After graduating with a Bachelor of Science in Economics from the University of Victoria in 2010, Matthew developed a passion for helping clients meet their financial freedom through strong, risk-adjusted portfolios. Matthew also undertook and completed his CFA® charter in 2015, a rigorous professional credential program promoting the highest standards of education, ethics, and professional excellence in the investment profession.