Written by
Rebekah A. Brown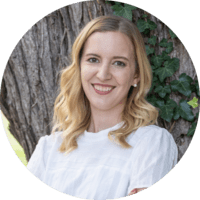 Rebekah is a freelance writer and researcher who has been writing about personal finance, small businesses, and higher education since 2012. With a background in academic research and public relations, she enjoys making complex topics clear for busy readers.
Last Update on Jul 28, 2023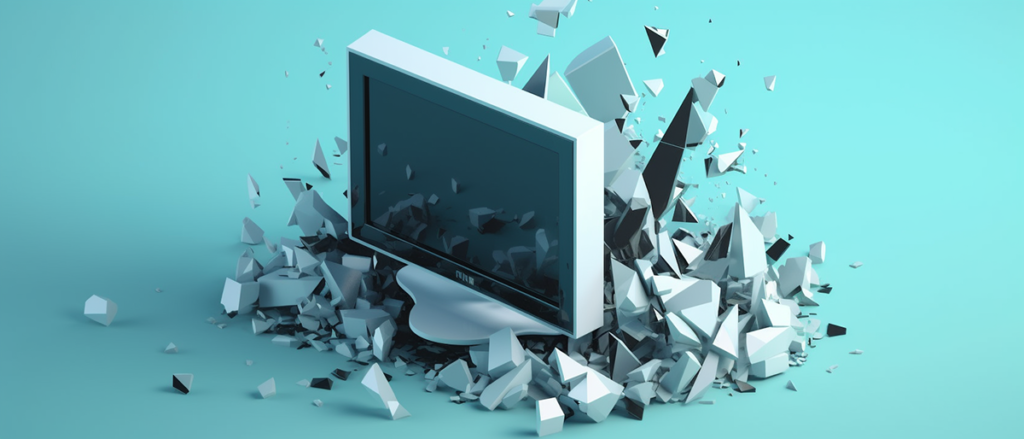 Most homeowners insurance cover any TV damage due to theft, fire, or sudden water damage from inside the home.
Many companies offer optional, add-on electronics coverage to a home warranty that will pay to fix a broken TV.
You will probably have to pay for a service call and a deductible toward the cost of your TV's repair.
Most policies don't cover intentional damage.
There are three main policies that could be involved in a claim involving a damaged TV. These are home warranties, homeowners insurance, and manufacturer's warranties.
Home Warranty
A home warranty is an optional consumer product that covers major failures of essential house systems like plumbing, HVAC, electrical systems, and the water heater. A home warranty is usually offered as a part of a home purchase and typically expires after a year.
These policies safeguard home buyers against expensive repairs due to old or poorly-maintained house systems.
Home warranty policies vary. Some may include non-essential home features like a pool or extra freezer.
Electronics Add-On
Some home warranty companies offer electronics coverage as an optional add-on to your plan. For an additional fee, TVs, computers, gaming consoles, etc. will be covered in case they stop working.
If your broken TV is covered by your home warranty, it's most likely under added electronics coverage.
These plans vary widely. Some companies cover only certain brands. Your warranty will cover TVs you already own, as long as they don't have a "pre-existing condition," – in other words, you can't purchase a warranty expecting it to replace your already-broken TV.
Homeowners Insurance
Though they sound similar, home warranties and homeowners insurance are different. Homeowners insurance isn't legally required but is often a condition of qualifying for a mortgage from a bank (source: CNN).
Homeowners insurance covers major damage to your home and property from factors outside your control, like fire, storms, theft, or accidents. Think major catastrophe like a tornado, rather than normal wear-and-tear like broken closet shelving.
Manufacturer's Warranty
For high-value products like televisions, the manufacturer guarantees the performance of their product for a certain period of time under normal use. It covers malfunctions that are the manufacturer's fault, like dead pixels or unexplained loss of power.
This manufacturer's warranty can be as little as 30 days or as long as the lifetime of the product. Manufacturers' warranties are voided by improper use of the product – for example, if you decided to attach three extension cords together to plug in your new TV.
Many companies require you to register your product and present the original receipt when you file a claim.
Out-Of-Pocket Costs
You've checked your home warranty and the optional electronics coverage that you chose to add on, and you're in luck! The broken TV is covered.
This doesn't mean that all the costs will be covered, though. Depending on your plan, you will likely have to pay a deductible and/or a service call fee for your broken TV.
Deductibles for Broken TVs
Just like with health insurance, many home warranties require the policyholder to pay a deductible towards the cost of the repair or replacement.
These deductibles range between $50-$150 per claim (source: U.S. News and World Report)
This helps cut down on frivolous claims and keeps the warranties affordable.
Service Call Fees
As with other home services, like plumbing or electrical work, a repair person will probably charge a flat-rate service fee for taking the time to inspect your TV.
The service call is when an expert will inspect the damage and determine if you are covered. For example, Landmark Home Warranty charges between $60-$100 for a service call (source: Landmark)
Claim Limits
Once you've paid your deductible and service fee, your warranty should cover the remaining cost of the eligible repair or replacement.
Most policies have an upper limit to coverage. American Home Shield limits each individual claim to $2,000, and you can't claim more than $5,000 in repairs or replacements for all electronics claims.
So if your TV, gaming laptop, and Xbox were all damaged, you might max out your coverage trying to get all of them replaced.
Types of Covered TV Damage
It's important to read warranties carefully to determine what is covered and what isn't. Problems with televisions are typically grouped into a few different categories, so it's helpful to know what those mean when choosing a home warranty.
Mechanical & Electrical Failures
Missing or damaged pixels, broken buttons, damage due to power surges, or speakers that stop working all count as mechanical and electrical failures.
Damage Due to Handling
Often called Accidental Damage Due to Handling (ADH), this covers damage like drops and spills (source: American Residential Warranty).
Normal Wear and Tear
If the TV has been used according to manufacturer's instructions and components stop working over time, that is covered under normal wear and tear.
Stolen TVs
Theft and break-ins are covered under most home insurance plans. The policy will cover the cost of replacing the stolen items as well as any damage that occurred during the break-in, like a broken lock or holes in the wall.
You do not need to have a separate policy to cover theft of a television, specifically, since it's already covered under your homeowners insurance along with the rest of your possessions.
Frequently Asked Questions (FAQs)
When Can I Add Electronics Coverage To My Home Warranty? 
It depends on the plan. Some, like American Home Shield, require you to add on the electronics coverage within 60 days of starting your warranty. Others, like Asuian, can be purchased at any time. 
What About Pets And Kids?
Damage caused by pets or children is not usually considered part of "reasonable" wear-and-tear, and therefore often isn't covered (Source: Ohio Legal Help).
How Do I File A Claim With My Home Warranty Company For My TV Repair? 
There's usually a phone number or online account that you can access. Have your account number handy and be prepared to answer questions like the make and model of your TV, how long you've owned it, and how the damage occurred.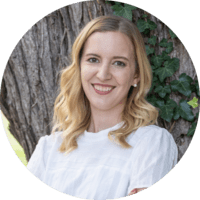 Rebekah is a freelance writer and researcher who has been writing about personal finance, small businesses, and higher education since 2012. With a background in academic research and public relations, she enjoys making complex topics clear for busy readers.