Written by
Katharine Brunotts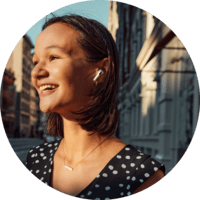 Kate Brunotts is a financial writer currently based in Brooklyn with a strong background in personal finance and business. She is passionate about helping readers reach their financial goals and is constantly seeking out ways to expand her financial literacy. When she's not writing, Kate enjoys spending time with her loved ones and small dog, Spicy.
Last Update on Jul 31, 2023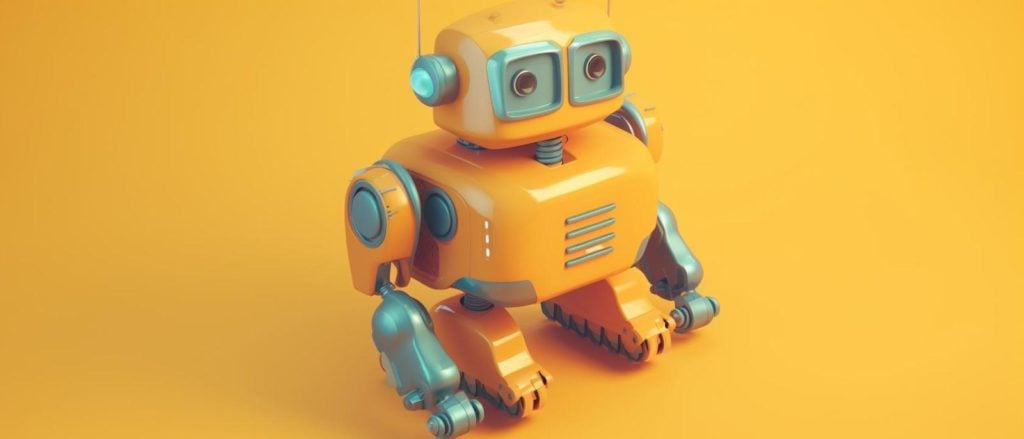 Table Of Contents
A robo-advisor is a fully automated financial management service that invests your money based on an algorithm
Robo-advisors have little to no human oversight and have lower fees than the traditional financial advisor
Robo-advisors usually use passive indexing strategies and are best suited for simple investing
They might not be a good choice if you want a more personalized or nuanced approach to your investments
What Is A Robo-Advisor?
Robo-advisors, sometimes spelled 'roboadvisors', are automated investment services backed by an algorithm. They might also be referred to as automated investing services. They usually require little to no human interaction, however, many providers have human advisors or support agents to help answer questions regarding robo-advisor services.
To use a robo-advisor, your provider of choice will start by asking a series of questions to determine your financial goals, risk tolerance, and targets. Once you've finished the questionnaire, you'll be presented with several investment options.
How Much Do Robo-Advisors Cost?
Robo-advisors require little to no minimum investment to get started, making them an appealing option for investors who can't afford a traditional advisor. Since there is little to no human interaction, fees are generally cheaper than traditional human advisors. Robo-advisors usually don't charge transaction fees.
A robo-advisor is funded by taking an annual management fee, usually between 0.25% and 0.50% of your investment. Fees tend to be charged quarterly or monthly.
Should I Get A Robo-Advisor?
Robo-advisors come with their own set of pros and cons each potential investor should understand. Some of the benefits of robo-advisors include:
Low Cost: Robo-advisors offer little to no required minimums when it comes to investing. Fees are also lesser than those of a traditional or online human financial advisor.
Hands-off Investing: Since robo-advisors are based on set algorithms, they require very little maintenance, if any. Robo-advisors take out the guesswork by managing your money based on how you answered the initial questionnaire.
Convenience: Robo-advisors provide 24/7 access, usually without transaction fees. This doesn't mean you should aim to pull money out of your investment regularly, but if you need to access it, it's readily available. You can set up investing with a robo-advisor with a couple of clicks through your provider of choice.
On the flip side, some potential drawbacks to robo-advisors include:
Limited Management: Robo-advisor investing may work for traditional investments. However, they are not well-structured for specialized cases, like estate planning, since they are based on a set algorithm.
Lack of Flexibility: Investments under a robo-advisor tend to be fairly generic and passive since they're based on a set algorithm. There is not a lot of flexibility or ability to opt out of certain securities you may not be interested in.
Limited Interaction: Some investors may benefit by working with a human advisor who can provide a more nuanced approach, especially if your financial situation is somewhat unpredictable. For instance, if your financial situation changes, it's easier to explain this to a human advisor and adjust your portfolio accordingly than if you were in the same situation with an account managed by a robo-advisor.
Alternatives To Robo-Advisors
There are several investment planning services available that you can use in addition to a robo-advisor, or instead of utilizing automated investment management:
Online Planning Services
Online planning services provide you with human oversight of investment, while still providing some of the convenience of online investing. You'll meet virtually over the phone or video to discuss and manage your portfolio, though these services tend to come with a higher cost compared to robo-advisors.
Mutual Funds
A mutual fund is a diversified investment where investors contribute money to collectively invest in a specialized group of stocks, bonds, and other securities. These assets are managed by a brokerage or advisor and can serve as a relatively hands-off diversified investment.
Traditional Financial Advisors
Traditional financial advisors might be better for more complex investment strategies, like estate planning. While they typically charge higher fees, traditional financial advisors can provide much more flexibility than robo-advisors.
Direct Investment
Experienced investors can manage their portfolios directly, which allows full control over their investment decisions. Direct investment into stocks and bonds can also come with higher risk than sticking to a knowledge or advisor-backed portfolio.
Robo-Advisor FAQs
How Does A Robo-Advisor Work?
A robo-advisor is an automated, digital platform that provides algorithm-driven investing services. Clients fill out an online questionnaire and select from a portfolio of recommended investments based on their goals. Robo-advisors charge an annual management fee and tend to be cheaper than a traditional personalized, in-person, or online financial advisor.
Are Robo-Advisors Worth It?
Robo-advisors can be worth your investment depending on your financial goals and background knowledge. They provide automated, hands-off investment management at low fees which can be useful for those uninterested in a more personalized approach. However, robo-advisors lack flexibility by nature and aren't a good solution if you're looking for someone to walk you through the process.
Which Is A Better Financial Advisor Or In Robo-Advisor?
Deciding between a financial advisor or a robo-advisor rests heavily on your needs as an individual. If you're looking for easy-to-use investment management without much fluctuation, a robo-advisor might be a good choice. Those with more nuanced financial situations or who appreciate working through choices in-person might be better suited with a traditional advisor.
How Much Do You Need For A Robo-Advisor?
Account minimums for robo-advisors vary on your platform of choice. While some platforms require $0 or very little down to get started, while others might ask for several hundred dollars. The minimums for traditional financial advisors tend to be significantly higher. 
In short, robo-advisors may make a great addition to your investment management strategy depending on your needs. These services can help people automate their investments without much upkeep, but note that they are just one of many investment management tools.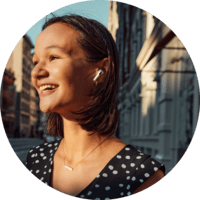 Kate Brunotts is a financial writer currently based in Brooklyn with a strong background in personal finance and business. She is passionate about helping readers reach their financial goals and is constantly seeking out ways to expand her financial literacy. When she's not writing, Kate enjoys spending time with her loved ones and small dog, Spicy.