Written by
Grace Lemire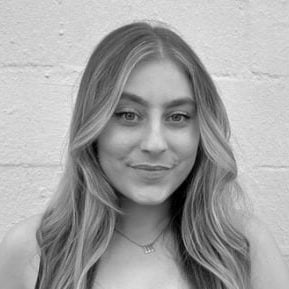 Grace Lemire is a full-time content writer and part-time social media creator with a passion for helping people navigate life's toughest financial decisions – from moving out of your parents' house to buying a home.
Last Update on Aug 16, 2023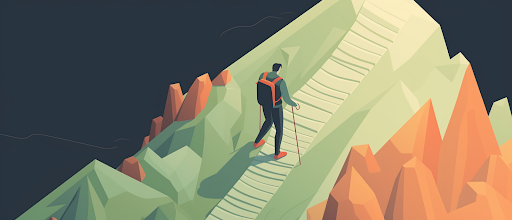 Table Of Contents
Stop using your credit cards, then create a budget to track your spending.
Look for ways to increase your income or cut back your spending.
If you're struggling to make payments, consider a balance transfer to a card with a 0 percent APR offer.
The avalanche method is the most cost-effective debt payoff strategy.
Try negotiating your interest rate to save money on interest.
Know You're Not Alone
Nearly 55% of Americans carry a balance month to month, so you're not alone. Watching your debt total soar can feel anxiety-inducing, and making a plan to pay it off can feel even worse. However, rest assured that it's entirely possible.
Stop Using The Cards
If you haven't already, take a pause on using the cards. If temptation is getting the best of you, consider taking one of the following steps:
Store your card somewhere you can't see it. Whether it's a lock box, your partner's closet, or in the freezer, find a place to keep your card that's out of sight, out of mind.
Delete shopping apps from your phone. If shopping apps are your kryptonite, delete them from your phone. You'll be less tempted to spend if you know you need to open your laptop to do so.
Remove stored credit card information. If you have your credit card information stored on any sites, remove it. Again, this makes shopping more of a hassle, which can make you less likely to spend.
Make A Budget
A budget is a way to track money that comes in and goes out. It can help you visualize your financial goals, your income, and your spending. To make a budget:
Pick a budget format. There's a variety of options — Excel documents, printable Canva templates, online worksheets, and mobile apps. Pick the method that works best for you based on what you can see yourself following through with. For example, if you don't use your phone often, a mobile app budget likely isn't the best option for you as it might be hard to work into your routine.
Examine your spending. Download a copy of your recent transactions from your bank or credit card company. Make note of the type of expenses. Are they necessities, or impulse purchases? What do you spend the most on?
To get out of credit card debt, you'll need to be honest with yourself about your spending habits. See where you can cut back and direct some funds toward debt.
Plug information into your budget. Start with fixed expenses like rent, utilities, and groceries. Then, add in credit card payments. The leftover amount should go toward unnecessary expenses like dining out, vacations, and entertainment.
Schedule budget check-ins. If this is your first time budgeting, you may need to schedule time to check in on your spending. Whether it's a time you mark off in your calendar or a simple phone reminder notification, schedule time to check in on your budget as you spend.
Consider A Balance Transfer
A balance transfer credit card allows you to transfer your current credit card debt to another card. They often come with a 0 percent APR for a specific period, around 12 to 21 months. You'll save on interest during that period, which can help you get ahead on your debt.
Remember, balance transfers offer temporary low-interest rates. They will return to normal, so be sure to pay off your debt before they do.
If you do decide to take this route, check out our guide on the best 0% APR credit cards.
Pick A Debt Payoff Method
There are two main methods used to pay off debt — the snowball method and the avalanche method. With both methods, you'll start by making minimum monthly payments on all debts.
With the snowball method, list your debts from smallest to largest. After making minimum monthly payments, add a surplus payment to your smallest debt. Once that debt is gone, carry both the minimum monthly payment and surplus payment over to the next smallest debt.
With the avalanche method, you'll make surplus payments starting with the debt with the highest interest rate, then work your way down.
The snowball method can spark higher rates of motivation, given that paying off small chunks of debt creates small wins. The avalanche method, however, will save you more in interest.
Consider Consolidation
If you're overwhelmed with multiple cards, consider debt consolidation. Debt consolidation allows you to combine multiple debts into one, making it easier to manage monthly payments. You may even score a lower interest rate, which can save you money in the long run as well.
However, consider the fees and potential risks before consolidating. In some cases, you may face an origination fee or balance transfer fee, which can be a substantial amount. In cases where a promotional rate is offered for consolidation, you risk facing a higher rate if you're unable to pay off the new debt before the promotion expires.
Negotiate Your Interest Rate
A 2021 LendingTree study found that 83% of cardholders who asked to have their credit card's APR lowered in the past year were successful. The majority were also successful in receiving a waived late fee or annual fee — which can save you money, too.
To negotiate, start with the credit card you've had the longest. You'll have a stronger argument if you've been a loyal customer.
Then, explain the situation honestly. Remember, there's a real human on the other end of the phone — they're far more likely to help you if you're upfront and honest about how you wound up in debt.
If the credit card company proposes a rate discount, don't be afraid to negotiate it down further. Aim for a reduced rate that's 1 to 3 percentage points lower than your initial rate.
Frequently Asked Questions (FAQs)
What is the Correct Way to Pay Off a Credit Card?
There is no single correct way to pay off a credit card. However, the most effective method involves creating a budget, negotiating your interest rate, and applying the debt avalanche method. In cases where debt totals are high, it may be worth exploring debt consolidation or a balance transfer.
How Do I Pay Off Debt If I Live Paycheck to Paycheck?
This can happen in one of two ways — you increase your income or cut back on your expenses. Even simple changes like negotiating your phone bill, switching cable providers, or switching to a cheaper gym can free up some cash.
If your expenses are already at their lowest possible rate, it may be worthwhile to pick up a side hustle or speak to your employer about a raise.
Can Credit Card Debt Be Forgiven?
Unfortunately, credit card debt cannot be forgiven. However, debt settlement may offer a similar solution. Debt settlement companies negotiate debt with creditors, often coming to an agreement to repay a lower amount of debt.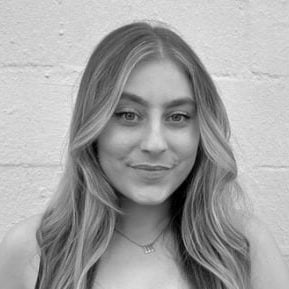 Grace Lemire is a full-time content writer and part-time social media creator with a passion for helping people navigate life's toughest financial decisions – from moving out of your parents' house to buying a home.