Written by
Dylan Austin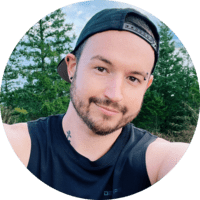 Based in Seattle, Dylan specializes in breaking down complex financial concepts into easy-to-understand content. He's written for numerous platforms, including Pinterest and Apartment Therapy. Away from work, Dylan enjoys spending time with his dog Will and tending to his growing collection of houseplants.
Last Update on Jul 28, 2023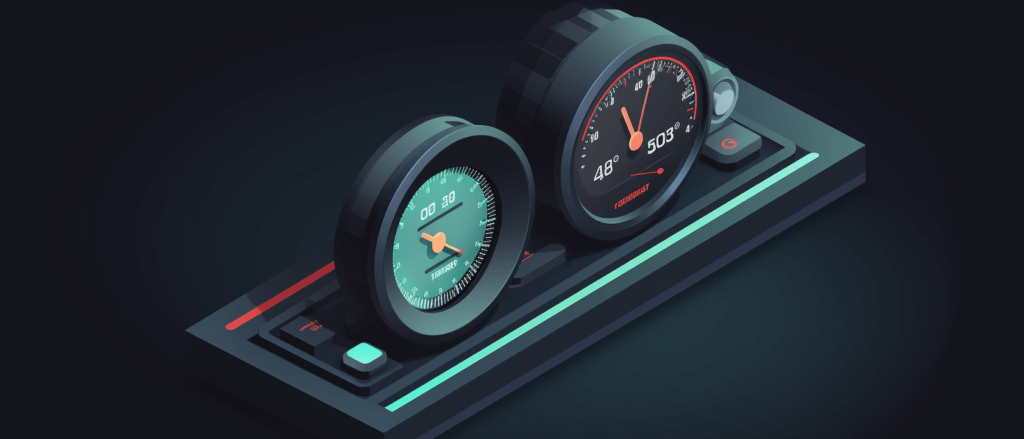 Understanding the basics of credit helps to get credit cards and loans that are ideal for your needs.
Check your credit score regularly to stay current with your progress and improvement opportunities.
Build credit by taking out a small loan, getting a secured credit card, or becoming an authorized user on a trusted credit user.
Improve your credit by paying down existing balances, asking for credit line increases, and disputing any potential errors on your credit report.
Manage your credit by paying bills on time and keeping balances low, signaling to the credit bureaus that you have a history of responsible financial habits.
If you've had financial stress or made mistakes in the past, you're probably wondering how to fix your credit. Building your credit is crucial whether you want to qualify for a big purchase, like a home or car, or want to improve your financial situation.
Understanding Credit
Credit is the ability to access and borrow funds with the understanding that you will repay it later. Strong credit is important as it affects your ability to obtain financial products like loans and credit cards. A good credit score can help you get better loan terms and interest rates.
Checking Your Credit Score
To begin rebuilding your credit, knowing what you're working with is important. You can access your credit report through the three major credit bureaus: Equifax, Experian, and TransUnion.
You can request a free credit report from each of the bureaus once a year, which will give you insight into your credit history, including your payment history, outstanding debts, and any negative marks on your record. Your credit card company or bank may offer credit monitoring for customers, and free services like Credit Karma are good options, too.
Building Credit
The most common way to start building credit is to get a credit card and use it responsibly. Make sure to pay bills on time and keep your balance low. Here are some other ways to build credit:
Get A Co-signer
Another method for building credit is to have someone co-sign a loan or credit card application. A co-signer is someone with good credit who agrees to take responsibility for the debt if you can't make your payments. This makes lenders feel more confident about approving your loan or credit card application since they know they can turn to the co-signer if necessary.
Become An Authorized User
If you know someone with great credit, you could become authorized to use their credit card. Being an authorized user gives you access to their credit line, and their positive payment history would show on your credit report.
This approach is common for young adults and students, trusted family members, and partners who can help guide you based on their strong habits.
Keep in mind that if you do not repay a loan or irresponsibly use your authorized user access to a credit card, it could negatively impact the other person's credit score and financial well-being.
Take Out A Small Loan
One way to build credit is to take out a small loan, such as a personal or car loan, make timely payments, and keep balances low. This demonstrates your ability to manage debt responsibly and helps establish a positive payment history as you build toward bigger loans and lines of credit.
Secured Credit Cards
Consider a secured credit card if you're having difficulty obtaining approval for a conventional credit card. A secured card requires you to put down a deposit that functions as your credit limit and is a great way to build credit. It is, therefore, also easier to obtain for those with limited or poor credit.
Your credit score will improve as you use the card and make timely payments.
Take Advantage Of Rent Reporting Services
If you pay rent online, you can voluntarily report these on-time payments to contribute to your positive credit history.
Experian's Boost service allows you to connect accounts that could appear on your Experian credit file, including rent, utilities, and even streaming services. Experian is the only credit bureau to use this data to impact your FICO score.
Managing Your Credit
Consistent, healthy, long-term credit use is important for building credit. Once you've taken the steps to build your credit, it's important to manage it responsibly to avoid undoing your hard work.
Pay Your Bills On Time
One key factor in maintaining good credit is paying your bills on time. Late payments can have a serious negative impact on your credit score.
Keep Your Balance Low
Maintaining a low credit utilization rate is also a factor in maintaining a good credit score. Credit utilization is the percentage of your available credit balances that you are currently using. Keep your utilization below 30% to avoid negatively impacting your credit.
Check Your Credit Report Regularly
It's important to monitor your credit report for errors or fraudulent activity. Identifying improvement opportunities and taking the necessary steps to protect your credit score and financial health is also important.
This is also an opportunity to celebrate wins and recognize your progress over time.
Improving Your Credit Score
These are a few steps you can take to have near-term improvements in your credit score:
Pay Down Your Debt
One of the most effective ways to improve your credit score is to pay down your balances. This will lower your credit utilization and improve your payment history.
Ask For A Credit Limit Increase
If you've used your credit card responsibly for several months, you can ask for a credit limit increase. This can help lower your credit utilization and improve your credit score.
Dispute Errors On Your Credit Report
If you find errors or fraudulent accounts on your credit report, dispute them with the credit bureaus. This is an easy win and helps eliminate undeserved negative factors affecting your credit.
Frequently Asked Questions (FAQs)
How Long Will It Take To Rebuild My Credit?
Rebuilding credit can take several months to a few years, depending on the severity of your credit history and what areas need improvement.
Paying off a large balance will have a more immediate impact than paying it off over time, and some factors, like average credit age, are beyond your control.
Can I Rebuild My Credit After Bankruptcy?
It may take several years, but even after bankruptcy you can improve your credit score with consistent, responsible credit use. In cases where bankruptcy is necessary, starting fresh with a clean slate can make all the difference.
Will Checking My Credit Score Lower it?
No, checking your credit score is considered a "soft" inquiry and will not affect your credit score.
What Should I Do If I Can't Make A Payment In Time?
If you can't pay on time, contact your creditor and explain the situation. They can help set up a payment plan, change your payment due date, or look into potential financial hardship programs.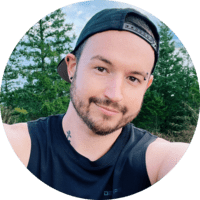 Based in Seattle, Dylan specializes in breaking down complex financial concepts into easy-to-understand content. He's written for numerous platforms, including Pinterest and Apartment Therapy. Away from work, Dylan enjoys spending time with his dog Will and tending to his growing collection of houseplants.