Written by
Matthew Levy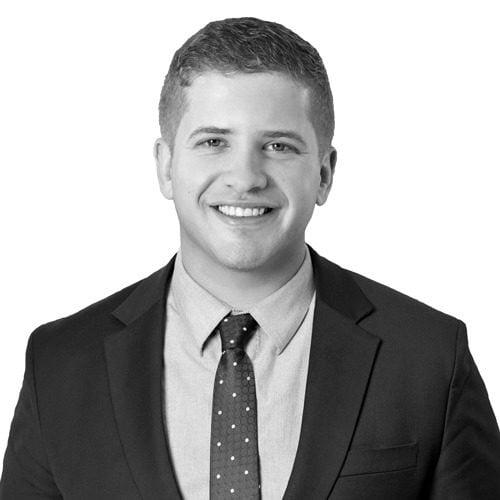 After graduating with a Bachelor of Science in Economics from the University of Victoria in 2010, Matthew developed a passion for helping clients meet their financial freedom through strong, risk-adjusted portfolios. Matthew also undertook and completed his CFA® charter in 2015, a rigorous professional credential program promoting the highest standards of education, ethics, and professional excellence in the investment profession.
Last Update on Sep 18, 2023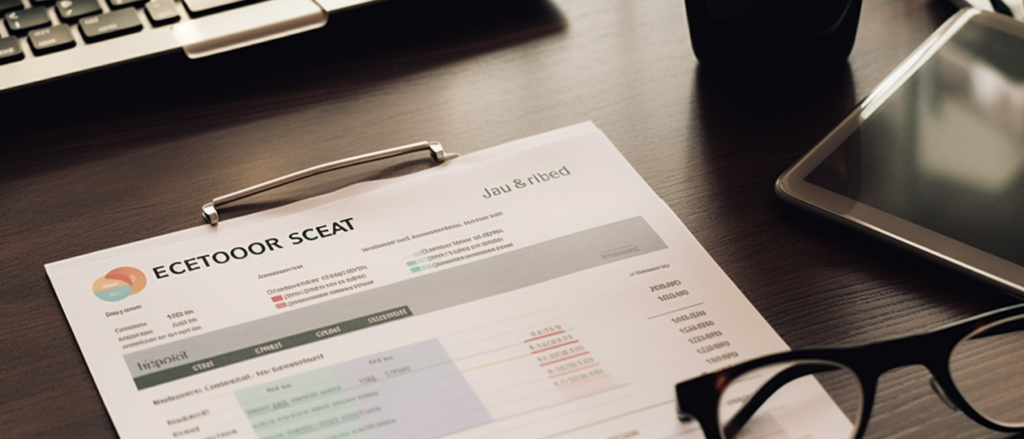 Table of Contents
Regularly monitor credit reports to identify and understand any collection accounts.
Always verify the legitimacy of a collection account before you take action, spotting any potential errors or fraud.
Weigh the pros and cons of DIY methods versus seeking professional credit repair assistance.
Goodwill deletions can be a strategic request for legitimate collections but require some tact and understanding.
Be patient – some collection accounts fall off in time, though monitoring and understanding their duration and impact is important.
Research And Check All Credit Reports
The first thing you need to do when learning how to remove collections from your credit report is to regularly check your credit reports. It is about monitoring your credit score and ensuring the accuracy and legitimacy of the accounts listed. Given technology data breaches in this day and age and the ever-present and increasing risk of identity theft, regular oversight is even more important.
Specifically, you should be on the lookout for collection accounts, indicating debts that have been turned over to collection agencies – their mere presence can significantly affect your creditworthiness.
Understanding them is the first step because more issues can arise when the debt is sold to another collector. Fortunately for you, plenty of tools and services, from free annual credit reports to paid monitoring services, can aid in the oversight of your credit reports.
Determine The Legitimacy Of The Account
If you see a collection account on your credit account, you must ensure it is legitimate. Start by reviewing the details: the creditor's name, the amount owed, the date of the last activity, and any other important information. Errors are common, and you might be able to identify inconsistencies or potential fraud. Maybe the debt isn't yours, or perhaps the amount is incorrect.
In some cases, the same debt could be listed multiple times on your credit report, especially if it has been sold to different collectors. If there is any doubt about the collection account's legitimacy, you have the right to request verification from the collection agency. They will then be obligated to provide proof, and if they can't, the account must be removed from your report.
Choose The Best Plan Of Action
When faced with collection accounts on your credit accounts, it's time to evaluate your options. Firstly, understand your situation. Are the accounts accurate? Can you afford to pay them? Sometimes, negotiating a payoff for less than the full amount may be an option, so it is worth checking.
If it is all too overwhelming and confusing, consulting a credit repair professional is an option. These experts can help guide you to the best course of action, ensuring you take the most beneficial steps to better your financial health.
However, hiring someone isn't always necessary, and going through it yourself may be equally effective and far less costly. Remember, though, that professionals could be more adept at navigating more complicated cases or negotiations and might be worth the investment – do your due diligence beforehand.
Dispute Inaccurate or Incomplete Collection Accounts
Occasionally, you will find inaccuracies or incomplete information in a collection account on your report; if that happens, you have the right to dispute it. Initiating a dispute usually involves writing to the credit bureau that reported the inaccuracy and providing evidence to support your claim. Documentation is the key here. You might include things like proof of payment, settlement agreements, or other relevant information.
Once the dispute is filed, the credit bureau typically has 30 days to investigate. If the investigation outcome ends in your favor, the account will be corrected or removed. If not, you might want to consider seeking further advice or even legal intervention if you are sure you are in the right. Accuracy in your credit report is essential, and you should be proactive in ensuring it reflects your true financial picture.
Request A Goodwill Deletion
A goodwill deletion is a request made to a creditor asking them to remove a late payment or any other negative mark from your credit report out of goodwill. Creditors are not obligated to do this, but they may consider it if you have a generally positive payment history and the late payment was an isolated incident, for example.
To request a goodwill deletion, writing a sincere letter explaining the circumstances that led to the late payment, emphasizing your commitment to making timely payments in the future, is recommended. Successful requests often come down to the reasons for the late payment. Reasons like medical emergencies or one-time administrative oversights often result in a goodwill deletion. However, it is not guaranteed, so approach the situation sincerely.
Wait For The Collection Account To Fall Off
Collection accounts, once reported, generally remain on your credit report for seven years. It starts from the date of the first missed payment that led to the account's collection in the first place. While waiting for this period to finish, keep monitoring your report to ensure the account is removed promptly once the time is up.
Services like AnnualCreditReport.com can be used to check your report from the three major credit bureaus annually for free. Unfortunately, the effect of the collection account will affect your credit score, especially in the first couple of years. The impact will diminish over time, particularly if you take proactive steps to improve your credit health.
Understanding The Duration Of Collection Accounts On Your Report
As noted above, collection accounts can linger on your credit report and affect your creditworthiness for a long time, typically seven years from the first missed payment date. However, legal durations can vary based on specific jurisdictions, so familiarity with local regulations is one way to get ahead on your credit score. Different types of collections, like medical debts or student loans, may also have varying implications and durations.
For instance, unpaid tax liens or government-backed student loans can linger on your credit report for even longer than seven years. To manage the long-term impacts of collections, maintain your other credit accounts in good standing by making on-time payments or paying off the balances in full. Regularly check your credit report as well to ensure other bills are paid on time, and consider credit-building tools to help offset the negative effects of a collection account.
Impact Of Collection Reports On Your Credit Score
Having a collection account on your credit report is detrimental to your credit score; there is no way around it. The immediate aftermath of a new collection can significantly drop your credit score, especially if your score was high beforehand. Over time, though, the impact's severity diminishes, even though the collection remains visible on your report.
For a faster recovery, continue your positive financial habits, like paying all current bills on time, maintaining a low credit utilization ratio, and avoiding opening too many new credit accounts in a short time span.
If possible, address and settle any outstanding collection accounts, as some credit-scoring models may view paid collections more favorably than unpaid ones. Focusing on other credit score factors or seeking credit counseling can also help mitigate the negative effects of collection accounts.
Frequently Asked Questions (FAQs)
What Is Considered A Good Credit Score?
Based on the FICO scoring model, a good credit score typically ranges from 670 to 739. The exact range can vary among different credit bureaus and scoring models. Higher scores represent better creditworthiness and result in more favorable lending terms.
What Is The Minimum Credit Score Required To Get a Loan?
This will vary by lender and loan type, but generally, a score of 580 or higher is needed for most conventional loans. Some loans, like FHA mortgages, may accept scores as low as 500 with specific conditions.
How Can I Check My Credit Score For Free?
Consumers can request a free credit report annually from each of the three major credit bureaus – Equifax, Experian, and TransUnion – via Annual CreditReport.com. Some financial institutions and online services also have free credit scores for their customers.
Can I Have Different Credit Scores From Different Credit Bureaus?
Yes, it is possible to have varying scores across different credit bureaus, as the data they collect or differences in their scoring models can change your score.
Does Closing A Credit Card Account Affect My Credit Score?
Closing a credit card account can affect your credit utilization ratio and potentially reduce the length of your credit history. Both of those factors may affect your credit score calculations.
How Long Does It Take To Improve A Credit Score?
The time it takes to improve a credit score depends on the reasons it is low in the first place. Late payments may take several months of on-time payments to recover, while more severe issues like bankruptcies can take several years.
Does Paying Off Debt Improve My Credit Score?
Paying off debt can positively impact your credit score by reducing your credit utilization ratio.
Is it Possible To Have A Good Credit Score With No Credit History?
Having no credit history means you won't have a credit score initially. As you build credit, you can achieve a good credit score through responsible financial habits like timely payments on a credit card or loan. 
Can My Credit Score Affect My Job Prospects?
In some industries, employers can check your credit report as part of the background screening. This can potentially impact some job prospects, especially if there are severe financial discrepancies or issues. 
What Should I Do If There Are Errors On My Credit Report?
If you find errors on your credit report, promptly dispute them with the respective credit bureau, providing all documentation to support your claim. Accurate reporting on your credit score is crucial in many facets of your financial life.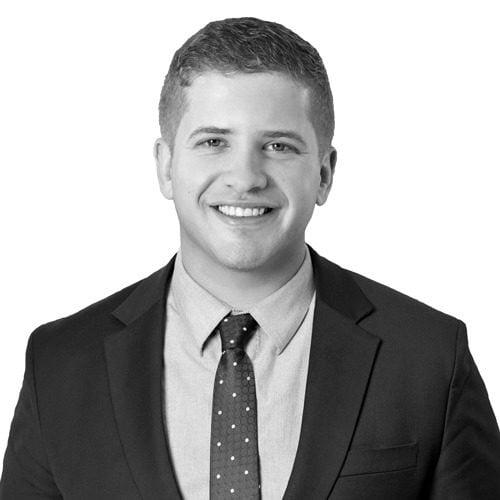 After graduating with a Bachelor of Science in Economics from the University of Victoria in 2010, Matthew developed a passion for helping clients meet their financial freedom through strong, risk-adjusted portfolios. Matthew also undertook and completed his CFA® charter in 2015, a rigorous professional credential program promoting the highest standards of education, ethics, and professional excellence in the investment profession.