Written by
Lauren Rey
With 15 years of experience in the veterinary industry, Lauren is well-versed in the world of pet insurance. She's a content writer for several online pet publications and loves to help pet parents stay informed. When not researching the latest pet news, you'll probably find her off on an adventure with her rescue dog Pickles.
Last Update on Oct 13, 2023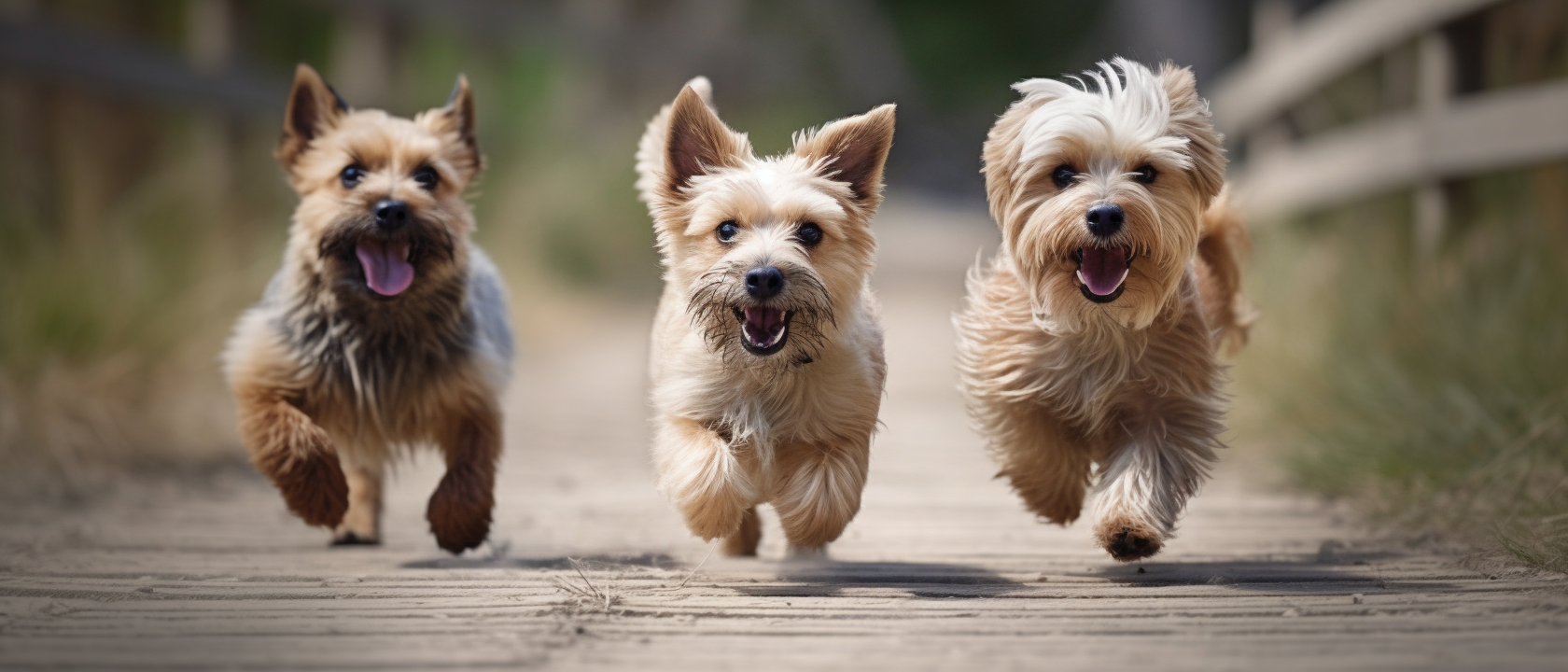 Table of Contents
Pet insurance is one of the best ways to help cover your pet's medical expenses, but it's not always an option for everyone
A pet's age and pre-existing conditions may limit coverage options
When pet insurance is not an option, there are alternatives from savings and financing options to low-cost veterinary clinics and prescription drug discount plans
Having a plan in place ahead of time will help save time and stress in an emergency with your pet
When Pet Insurance Isn't Possible
While pet insurance should always be considered as a first line of defense in your pet's healthcare, some pet owners find that it's not always a viable option. Whether that's due to a pet's age, pre-existing conditions, or premiums that just don't fit the budget.
Sometimes even pet owners with an insurance plan can find themselves needing alternative funding options. It could be due to a certain treatment not being covered, an out-of-pocket copay being too high, or their coverage being maxed out for the year.
Whatever the reason, when pet insurance isn't possible, and you need help covering your pet's medical bills, there are some alternatives. Unfortunately, it's usually during an emergency when pet owners find themselves in a hurry to find other financing options. Whenever possible, it's a good idea for pet owners to try and plan ahead, so they are prepared for any unexpected expenses that may arise.
Alternatives To Pet Insurance
When pet insurance isn't an option, here's a look at some alternative ways to fund your pet's healthcare needs.
A Pet Emergency Fund
Most people are familiar with the concept of an emergency fund or a "rainy day" savings account, essentially money set aside for unexpected expenses. This can include pet emergencies. In fact, some pet owners opt to set aside a special savings account just for their pets. While this is not an option if you are already in an emergency, if you're just planning for the future, consider starting to put some money aside each month for your pet's future medical needs.
Credit Card
Some pet owners opt to have an emergency credit card at the ready. While credit cards can be a troublesome way to fund emergencies, especially those with high interest rates, some are demonstrably better than others. It's a good idea to shop around ahead of time and look for the best introductory offers.
If you qualify for a credit card offering a 0% APR introductory period, this may allow you to carry a balance for several months without incurring interest. If you're able to pay off the balance before the introductory period ends, the card acts as an interest-free loan. Of course, always be sure to read the fine print before signing up!
Veterinary Financing
Similar to credit cards but made just for medical payments, some lenders offer special financing just for veterinary care. This concept started in the world of human healthcare, in fact, many people are very familiar with CareCredit, which is often used for medical and dental bills. CareCredit and other lenders, just like it, now offer the same financing and payment plans for veterinary care. You can often apply for these online or in your vet's office:
CareCredit
Scratchpay
Wells Fargo Health Advantage
VetBilling
LendingUSA
Credova
iCare Financial
Discount Plans
Whether you are looking to save money on veterinary visits, prescription drugs, or even your pet's food, there are discount plan options:
Pet Assure – A veterinary discount plan that can save pet owners 25% on veterinary bills for a low cost of around $10 to $12 per month for a single pet, or $17 to $22 per month for a multi-pet household. Pet Assure can be used for both wellness care and emergencies but treatment must be sought at a participating veterinary clinic in the Pet Assure network.
United Pet Care – A veterinary discount membership that can save pet owners 25% to 50% on veterinary bills for a monthly fee of $30. United Pet Care also offers discounts on prescription drugs, savings on home vet visits, and free telehealth services. Discounts can be used for both wellness care and emergencies but treatment must be sought at a participating veterinary clinic in the United Pet Care network.
Pawp – Known as "the digital pet clinic," Pawp offers unlimited virtual vet visits to help with minor ailments that might not need an in-person vet visit. While Pawp can't diagnose and treat everything, if a pet owner does find themself in an emergency situation, Pawp also has an emergency fund option that may reimburse up to $3,000 for your pet's emergency treatment. Pawp plans start at $19 a month for unlimited telehealth services and access to the emergency fund.
GoodRx – A discount searching tool for prescription drugs, GoodRx can help pet owners find the lowest prices in their area for their pet's prescriptions. For pets with chronic illnesses like diabetes and seizures, GoodRx can help save their owners a ton on monthly prescriptions.
Chewy – An online pet product retailer, Chewy offers prescription medications and pet food at discounted prices. New users can usually get even deeper discounts with their first orders or save up to 35% by setting up automatic deliveries for their pet's food, medications, and other products on a scheduled basis.
Crowdfunding
When faced with an emergency or a costly surgery, many pet owners choose to crowdfund. Thanks to modern technology, fundraising is easier than ever before. Apps like GoFundMe and Waggle can help pet owners quickly create and share a fundraising page with their friends and family through social media, email, and more. The results can be unpredictable, but many pet owners do receive some donations that can help with their pet's care.
Community Veterinary Services
Depending on the area, many pet owners can find low-cost veterinary services through their local Humane Society, county-run animal shelter, or other community-based non-profit organizations. Pet owners residing near a veterinary school may find free or reduced veterinary care provided by veterinary students in the facility's community clinic.
Another way pet owners can find low-cost veterinary clinics in their area is through Pet Help Finder, an online tool for connecting pet owners with community-based resources. Pet Help Finder can also connect pet owners in need with pet food pantries, social programs, and help with transportation for seniors and disabled pet owners.
Other community-based services like AlignCare can help low-income pet owners afford veterinary care. Those that qualify, can receive coverage for up to 80% of their pet's medical bills. AlignCare also works with community-based support groups and social workers to help provide additional resources to low-income households with pets.
Charitable Organizations
There are dozens of charitable organizations across the country offering financial assistance for pet owners in need. In most cases, pet owners will need to go through an approval process which will include providing proof of your pet's medical condition, estimates of treatment costs from your veterinarian, and proof of household income.
Some organizations are nationwide, while others operate on a state level. It's always a good idea to look at programs available in your individual state, but here are some of the most well-known nationwide charities for veterinary care:
The Brown Dog Foundation – A national nonprofit that works with pet owners in need to help fund emergency veterinary care, surgeries, cancer treatments, and more. Pet owners must apply online, a caseworker will be assigned to help facilitate the process. If approved, The Brown Dog Foundation will work with you and your veterinarian to get your pet treated. This may include financial assistance or helping facilitate referrals to lower-cost care facilities.
The Pet Fund – Designed to help pets in need of specialty medical treatment, The Pet Fund raises money for pets with cancer, diabetes, heart problems, and more. Pet owners in need can apply online, and their case will be reviewed. If approved, The Pet Fund will work with the veterinary clinic directly to provide payment for the pet's care.
Frankie's Friends – A national nonprofit dedicated to helping pets with cancer and other life-threatening diseases, Frankie's Friends provides grants to pet owners who meet certain criteria. Pet owners in need of assistance can apply online and if approved, they will receive a grant to fund their pet's treatment.
Red Rover Relief – An urgent care grant program, Red Rover Relief offers financial assistance grants to pet owners in need due to emergencies, domestic violence cases, and natural disasters. Pet owners can apply online and a Red Rover Relief caseworker will assist them through the proper channels of the type of grant that is needed. They also offer assistance with finding temporary, pet-friendly housing when needed.
Oscar's Cause – A national non-profit aiming to provide assistance for emergencies and life-threatening medical conditions. Oscar's Cause may grant up to $1,000 per pet, owners in need can apply online. Oscar's Cause also offers additional resources like help with pet food, temporary boarding assistance, and transportation.
Live Like Roo – With a focus on financial assistance grants for pets with cancer, Live Like Roo provides pet owners in need with the opportunity to apply for a grant for their pet's cancer treatment. Pet owners can apply online as long as their pet already has a confirmable diagnosis. If chosen, Live Like Roo will help provide financial support as well as help with other resources for pets with cancer.
Some larger chain veterinary hospitals also offer special grant programs to low-income communities for veterinary care at a reduced cost. Programs like The Banfield Foundation are featured in some cities. Pet owners in need of financial assistance for their pet's care should also inquire at their local veterinary clinic, they may be able to refer you to some local resources.
Frequently Asked Questions (FAQs)
What's The Best Alternative To Pet Insurance?
Unfortunately, nothing really comes close to pet insurance as far as coverage potential. Depending on the plan, pet insurance could save you thousands on your pet's care. When pet insurance is not an option, the best alternative will depend on your personal financial situation. If you're able to allocate a savings plan for your pet, that's a great option to avoid interest rates on other forms of payment. Otherwise, a low or no-interest credit may be your best bet, especially in an emergency. If you're looking for the best overall savings on veterinary care, discount plants like Pet Assure and United Pet Care (outlined above) can help you save 25% to 50%, but they are not always available in an emergency.
Why Can't My Veterinarian Offer A Payment Plan?
Most veterinary hospitals are unable to accept payment plans because veterinary medicine is not subsidized or funded like human medicine. The costs to operate and staff a veterinary hospital run high and most don't have the flexibility or the billing capabilities to be able to extend payment plans. Due to this, most veterinary hospitals do accept payment through third-party medical financing options such as Care Credit, Scratchpay, and the other veterinary financing programs outlined above.
Where Can I Get Help Spaying Or Neutering My Pet?
Most local Humane Societies or county-run animal shelters offer low-cost spay and neuter programs. Depending on the program, you may have to apply and show proof of income. If no such program exists in your area, check for local low-cost veterinary clinics or inquire at your local veterinarian, they may be able to refer you to some resources.
What If I Can't Afford My Pet's Medication?
Programs like GoodRx can help you find the best deals on your pet's medication in your area. Pet pharmacy retailers like Chewy, also offer prescription drug discounts when you sign for auto-ship orders. Wholesale clubs like Costco and Sam's Club also tend to offer discounted medications in their pharmacies. Lastly, be sure to ask your veterinarian or pharmacist if there is a generic or more affordable option for your pet's prescription.
With 15 years of experience in the veterinary industry, Lauren is well-versed in the world of pet insurance. She's a content writer for several online pet publications and loves to help pet parents stay informed. When not researching the latest pet news, you'll probably find her off on an adventure with her rescue dog Pickles.