Written by
Matthew Levy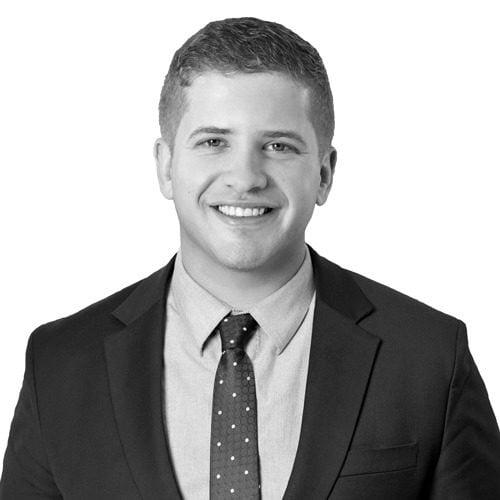 After graduating with a Bachelor of Science in Economics from the University of Victoria in 2010, Matthew developed a passion for helping clients meet their financial freedom through strong, risk-adjusted portfolios. Matthew also undertook and completed his CFA® charter in 2015, a rigorous professional credential program promoting the highest standards of education, ethics, and professional excellence in the investment profession.
Last Update on Oct 5, 2023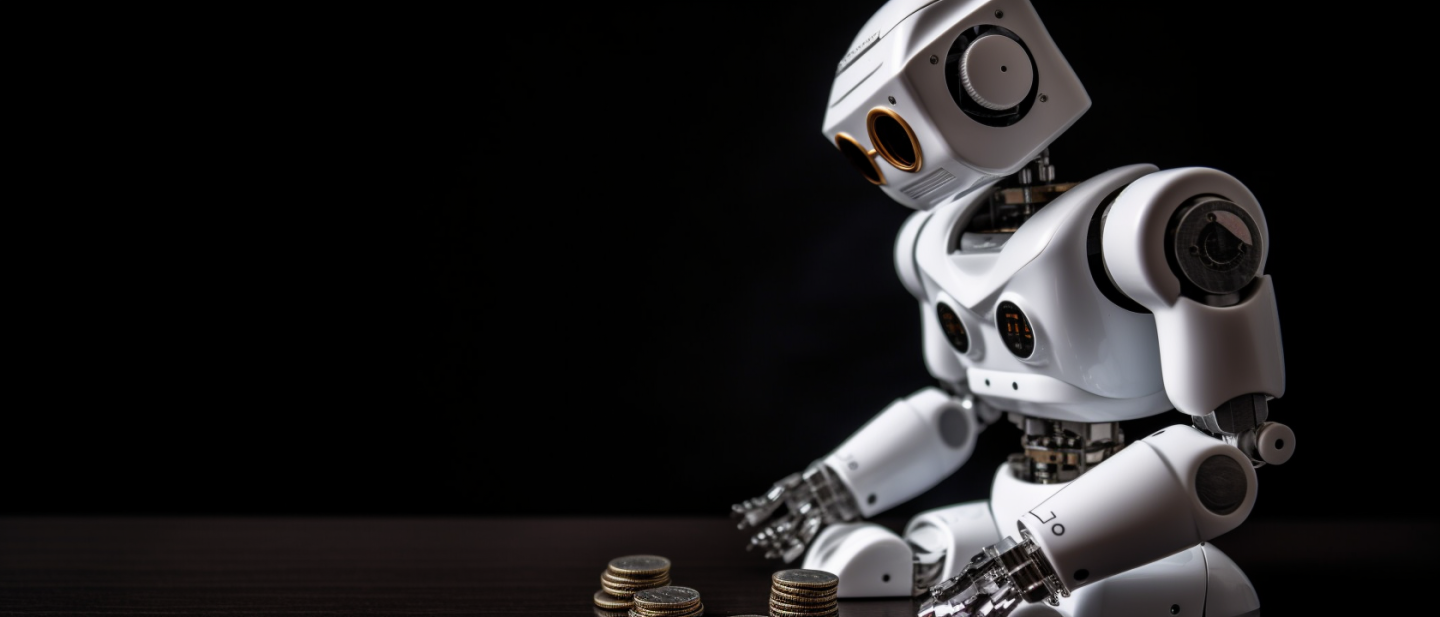 Table of Contents
Fintech has led the way to revolutionize personal savings strategies.
Automated saving apps offer easy and psychologically rewarding savings mechanisms.
Apps like Acorns, Chime, Qapital, Oportun, Qoins, and Twine highlight the diverse offerings in the marketplace.
Beyond savings, many apps provide financial literacy resources and investment options.
Selecting the right app requires researching fees, features, and whether they will align with your financial goals.
Introduction
Personal finance has seen many changes in the last decade, largely thanks to the rise of fintech. Previously, you had to manually transfer funds into a separate account or even bring yourself to a bank branch to stash some of your cash. Today's fintech movement has presented many more options, including automated saving apps combining convenience with financial prudence.
These apps simplify the process of saving and make it more accessible to everyone. Some round up your spare change from purchases, while others set aside funds based on your spending habits. These tools all have a similar thing in common: they help you build wealth, often without noticing.
Why Use Automated Saving Apps?
Today's world is an era of instant gratification and endless spending temptations, so you can easily overlook the challenge of consistent saving. Here's where automated saving apps help – the modern solution to an old problem. These apps simplify saving, doing the heavy lifting behind the scenes, allowing users to simply set and forget it.
By leveraging behavioral psychology principles, these apps tap into our innate desire for rewards, making saving feel less of a chore and more like a game. Whether you get the satisfaction of watching spare change round-ups accumulate over time or the thrill of hitting those set financial goals, these apps foster a habit of saving and create a positive association with it.
This psychological reinforcement, combined with the ease of use, makes automated saving apps an excellent tool for today's saver, bridging the gap between intention and action.
Top Automated Saving Apps
Fintech innovation has led to the creation of plenty of tools designed to assist users in saving money. A few apps stand out due to their intuitiveness, effectiveness, and the unique features they bring.
1. Acorns
Acorns is synonymous with the concept of "micro-investing." It is one of the original round-up apps, as Acorns takes the spare change from your daily purchases and invests it into a diversified portfolio of low-cost index ETFs. For example, if you bought a coffee for $3.75, Acorns would round up the purchase to $4 and invest the 25-cent difference.
Over time, these small amounts accumulate to more significant numbers, bringing a seamless transition into investing and demonstrating the power of compound growth. Beyond this, the platform also offers a financial literacy platform to ensure that users passively save and understand their investments. Acorns is a great start for those new to investing or looking for a hassle-free approach.
2. Chime
Chime's rise in fintech is attributed to its mobile-centric approach, which focuses on simplifying banking and savings. It is not just a savings tool; Chime is a complete mobile banking app with features added to promote better financial habits. One of the features is its automatic savings option, which, like Acorns, rounds up your purchases. The difference is the funds are not invested but transferred to a separate savings account.
The result is a continuous, automated savings process that you, as a user, will likely not notice. Chime's high-yield savings account also offers competitive interest rates, making your savings work harder. There are no hidden fees and a huge emphasis on transparency, as Chime wants to cater to those seeking an all-in-one banking solution with a modern twist.
3. Qapital
Qapital stands out as an app that is as much about understanding human behavior as it is about saving money, as they set to merge the world of behavioral psychology and fintech. Qapital goes beyond a simple round-up for savings. The app allows users to set specific financial goals, whether for a vacation, a new expenditure, or an emergency fund. Once you have set your goals in place, the app lets you apply rules for automatic funding.
For example, you might have a rule to save a specific amount every time you go out for an expensive dinner or when you hit a personal milestone. Further, Qapital offers practical tools like a Visa debit card and an FDIC-insured checking account, allowing users to spend and save all within the same ecosystem. Think of it more like a holistic approach, driven by intention and insights into your habits.
4. Oportun (formerly Digit)
Oportun (formerly Digit) offers a more tailored saving experience and harnesses the power of artificial intelligence. The app analyzes users' spending and income patterns to determine the optimal amount to save daily. This helps you rely on static rules or set amounts, as Oportun dynamically adjusts your savings, moving money to a separate account based on what it calculates as affordable for the user.
This will allow you to save appropriately without straining your finances. Oportun also offers a savings bonus as an incentive for consistent saving, which rewards your commitment to growing your finances. This app takes a high-tech, adaptive approach to savings, seeking to combine smart technology with smart money habits.
5. Qoins
Qoins offers a new spin on automated savings apps, focusing intently on debt elimination. Many apps round up change for savings or investments, but Qoins directs these spare funds toward debt reduction, targeting loans and credit card balances. The premise itself is simple: it rounds up your purchases much like other apps, and once a significant amount has accumulated, it sends out a payment toward your debt.
This allows users to tackle their debt repayment schedules without feeling that daily expenses pinch, turning the act of spending into a debt-reducing activity. Qoins wants to transform the narrative on your financial wellness, emphasizing the importance of saving and reducing financial burdens.
6. Twine
Twine is a little different, as it is designed for couples looking to save together. It's a refreshing approach to those joint financial goals, whether saving for a wedding, a down payment on a house, or a dream vacation. Twine helps encourage couples to collaborate on their finances, working as a team instead of solo. Users can set up shared or individual goals in the app, and each person can contribute at their own pace.
The app visually represents progress, creating a sense of teamwork and shared accomplishment when you hit your goals together. Beyond this, Twine also has competitive interest rates on savings to allow couples to grow their savings with interest in addition to contributions. Financial compatibility is essential for relationships, and Twine understands this and aims to foster communication and collaboration on money matters.
Benefits of Automated Saving
Automated savings tools are an excellent way to get ahead on your financial goals, and they have helped many approach their finances differently. The effortless way to consistently set money aside is beneficial, as you may not even notice you are saving until you look at your statement and are pleasantly surprised. One of the most immediate benefits is you will naturally create an emergency fund.
Emergency Fund
Financial experts often stress the importance of having a buffer for unexpected expenses, like medical emergencies, sudden car repairs, or unplanned home maintenance. With the automation of your savings, you can build this safety net without making large lump-sum manual transfers. Over time, even small, automated contributions can accumulate significantly, providing a financial cushion against life's unexpected challenges.
Long-Term Financial Planning
Beyond the emergency funds, automated saving also helps build your long-term financial plans and goal realizations. Whether saving for a child's education, planning a vacation, or preparing for retirement, automated saving helps materialize your goals. It's really about having that automatic movement without you noticing, and it can align your financial habits with your aspirations, ensuring you're regularly contributing to your future needs.
Remember, the best day to save and invest is the day you were born, but the next best day is today. The psychological benefit is also hugely rewarding. When saving becomes a part of your daily routine, you get into a mindset of financial responsibility and forward-thinking. This proactive approach to your finances can ensure security and also reduce stress and anxiety associated with financial planning.
How to Choose the Right App
One of the first things you should look at is the fee structure for the app. Some have monthly fees, others take a percentage of your savings, and some can appear to be entirely free but have hidden transaction charges. Read the fine print and look at the benefits versus the costs.
Other than the costs, look into the features of each app. Does the app only automate your savings or provide some investment options? Some apps, like Acorns, invest your spare change, potentially growing your savings faster. Others emphasize debt reduction or have a larger financial literacy library. Look into what will be most beneficial for you. If you're new to saving or investing, an app with educational resources could be a better fit, but it's really what you are comfortable with.
Finally, reflect on your individual financial goals and habits. If you're looking to save for significant future expenses like a home or education, maybe look into an app that emphasizes long-term growth and investing. If you're more focused on simply building an emergency fund or paying off debt, look into apps more tailored to those objectives. The best app for automatic savings will align with your financial objectives, making the process easy and effective. Keep your personal goals at the top of your list when looking through the myriad of options available.
Conclusion
Fintech has brought in a new era of saving, making the process more streamlined and accessible than ever. Automated saving apps eliminate the difficulty of setting money aside, ensuring you consistently and effortlessly contribute to your financial goals.
With plenty of options available, ensure you spend some time researching and identifying which app best aligns with your individual needs. Embrace the convenience and innovation from these apps, but always prioritize your unique financial aspirations and circumstances. And as always, do your due diligence before paying for anything you may not need.
Frequently Asked Questions (FAQs)
What Are Automated Saving Apps?
Automated saving apps are digital tools designed to help users set aside money regularly, typically by rounding up change from transactions or scheduling automatic transfers.
Are My Funds Safe In These Apps?
Most reputable apps partner with FDIC-insured banks or use encryption techniques, ensuring the safety of your funds. However, always research the app's security measures before using it.
Do These Apps Charge Fees?
While some apps are free, others might charge monthly fees or take a percentage of your savings. Do your research to understand any associated costs before committing.
Can I Access My Money Easily?
Generally, you can withdraw your money from these apps, but the transfer time might vary. Some apps also have limits on withdrawal frequencies.
How Do These Apps Invest My Money?
Apps like Acorns invest your spare change in a diversified portfolio of ETFs. Always review the app's investment strategy and ensure you're comfortable with it.
Are There Any Risks Involved?
While the primary function is saving, some apps invest your money, exposing it to market risks. Always be aware of where your money is going and any potential risks involved.
Can I Set Specific Saving Goals On These Apps?
Many apps allow users to set and track specific goals, making the saving journey more targeted and rewarding. Check the app's features to confirm.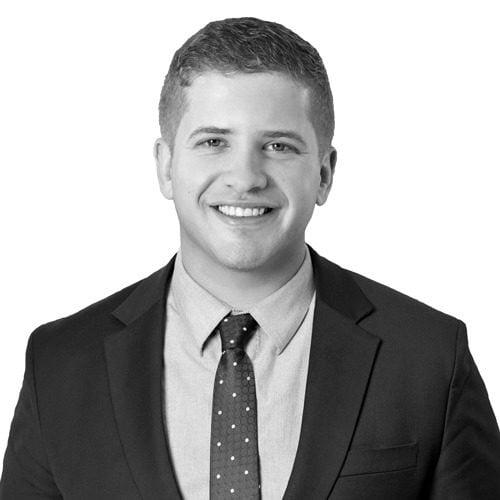 After graduating with a Bachelor of Science in Economics from the University of Victoria in 2010, Matthew developed a passion for helping clients meet their financial freedom through strong, risk-adjusted portfolios. Matthew also undertook and completed his CFA® charter in 2015, a rigorous professional credential program promoting the highest standards of education, ethics, and professional excellence in the investment profession.