Written by
Grace Lemire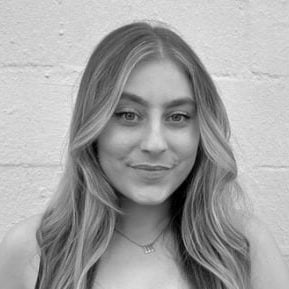 Grace Lemire is a full-time content writer and part-time social media creator with a passion for helping people navigate life's toughest financial decisions – from moving out of your parents' house to buying a home.
Last Update on Oct 5, 2023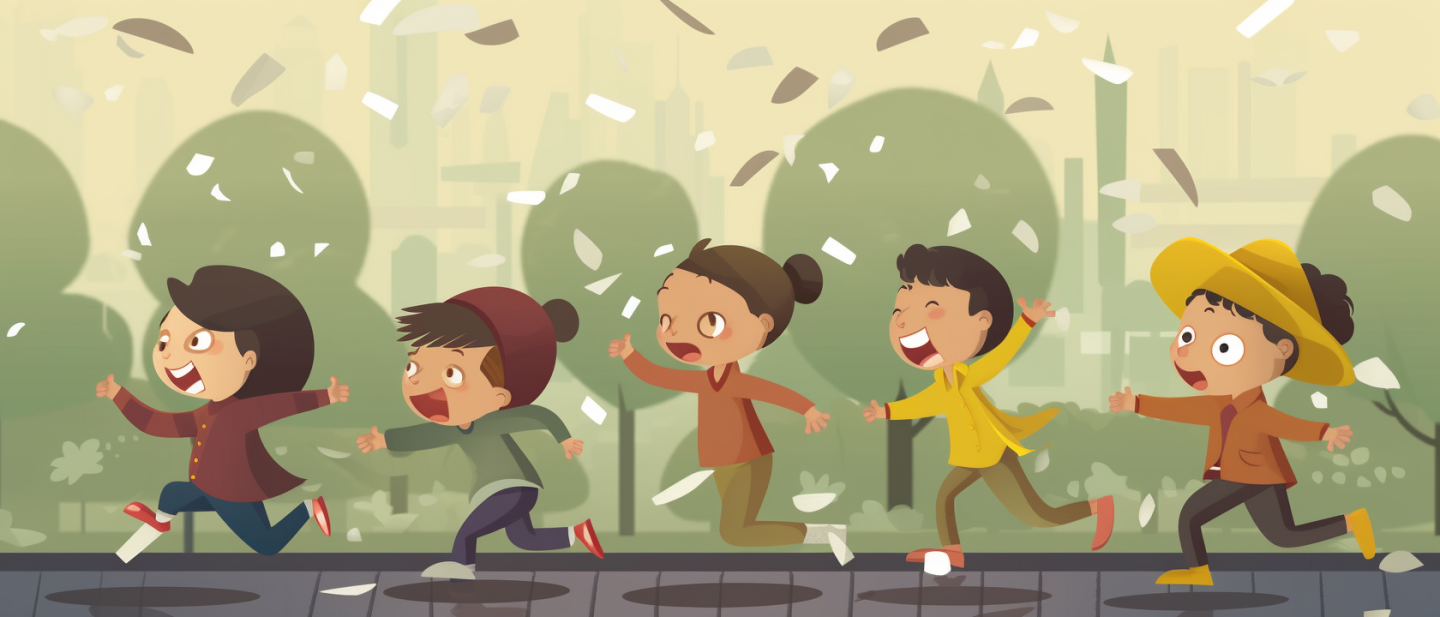 Table of Contents
Kids' savings accounts can help children learn the importance of financial responsibility.
Parents should explore both traditional savings account options and custodial accounts. However, traditional savings will make most sense for the average parent.
Most kids' savings accounts come with little to no balance requirements, fees, or opening balance minimums.
529 Savings Plans are wise for long-term savings goals where funds should be invested, like saving for college.
If you open a savings account for your child, make sure to discuss the importance of making wise financial decisions before the funds are transferred over to them at age 18.
Introduction to Kids' Savings Accounts
According to the FDIC, teaching kids about money from an early age helps them become more financially independent as they get older. It's also been linked to lower debt levels, higher savings, and higher credit scores in adulthood. One of the simplest ways to give your child a financial leg up is by opening a kids' savings account.
A kids' savings account is designed for children under age 18. Because the accounts offer joint ownership, they're an incredible vehicle for teaching children financial responsibility.
Benefits of Kids' Savings Accounts
One of the primary benefits of kids' savings accounts is their ability to instill positive money habits from an early age. They can also serve as a tool for teaching children about the importance of saving for the future and the power of compound interest.
Key Features of Kids' Savings Accounts
Kids' savings accounts have several unique features, such as:
No monthly account fees: Unlike some savings accounts for adults 18+, kids' savings accounts typically don't have monthly account fees.
Low to no opening balance requirements: Most children's savings accounts don't require a minimum balance to open, making it ideal for opening and contributing to over time.
Online learning tools for financial education: Kids' savings accounts are often equipped with tools for teaching the child financial principles, like the importance of saving money.
Mobile apps for easy account monitoring: Mobile apps make it easy for parents to monitor the child's account.
Remember that each bank offers a unique set of perks, so double check what your bank offers.
Savings vs. Custodial Accounts
There are two types of savings accounts you can open for a child: a custodial account or a traditional savings account.
Custodial accounts are more restrictive than other savings accounts. The funds you deposit are locked in the account and transferred to the minor when they turn 18. With a traditional savings account, both you and the minor can access the funds, as long as they're spent on the child.
Tax Implications of Custodial Accounts
Custodial accounts are also referred to as Uniform Gifts to Minors Act (UGMA) and Uniform Transfers to Minors Act (UTMA). There are tax implications for both, and the rules are quite complicated.
Because minors tend to file taxes along with their parents' annual tax return, you may be taxed on any gains the account accrues throughout the year. You'll also need to be careful about how much you contribute to the custodial account, as you could accidentally trigger certain taxes.
In most cases, a traditional savings account will suffice for the average parent's goals. However, if you have a particular reason you prefer a custodial account, speak with a financial professional before opening the account and contributing funds.
Setting Goals for the Savings Account
Before opening a savings account for your child, determine your goal with opening the account and what you hope to teach them. You may consider the following reasons:
To give your child real experience managing money. A study from the Journal of Family Relations found that children who learned from experience were more likely to be confident in making financial decisions in adulthood.
To teach them about savings goals. Being so young, children have a unique opportunity to learn about persistence in achieving long-term financial goals. You might also discuss saving for short-term goals like a new toy.
To let your child experience real banking products. Give your child experience depositing and withdrawing funds. Talk about managing financial systems and understanding your money.
While toy cash registers may be fun, nothing compares to the real deal. Opening a savings account for your child allows them the opportunity to learn practical skills that can improve their financial lives later in life.
College Savings Consideration
If your goal is to save for your child's college, you may want to consider a 529 Savings Plan instead of a traditional savings account. This is because kids' savings accounts offer low interest, while 529 Savings Plans offer long-term investment options that can grow your contributions much faster. Plus, in some states, 529 contributions are tax deductible, allowing you to save money upfront as well.
Interest Rates on Kids' Savings Accounts
The average savings account has an incredibly low interest rate of 0.45%, according to the FDIC. However, some kids' savings accounts offer higher interest like:
USAlliance Financial MyLife Savings for Kids: 2.00% APY on the first $500
Alliant Credit Union Kids Savings Account: 3.10% APY
Bethpage Federal Credit Union Young Adult Savings: 5.00% APY on the first $1,000; 5.00% to 1.39% APY on the remainder
Northpointe Bank Kids Savings: Up to 1.50% APY
Keep in mind that interest rates are higher than usual because of the Federal Reserve's 2023 rate hikes. Given that rates will fluctuate, don't pick a savings account strictly based on the rate. Make sure it offers an easy-to-use interface and solid customer service first.
Features to Look for in a Kids' Savings Account
Remember that you'll have this account for quite some time. Make sure it has the features you desire prior to opening the account.
You may look for features like:
FDIC insurance: FDIC insurance protects you against the loss if your deposits should the bank fail. It's best to avoid non-FDIC-insured banks to be safe.
A well-functioning mobile app: We're living in the digital age. If you want to manage the funds on the go, or check in on the balance from your phone, make sure the bank offers a solid mobile app. If you'd like to teach your child how to deposit a check, double check that the bank's mobile app allows it.
ATM cards: If you plan to allow your child to withdraw funds on their own, you may want to make sure the bank offers an ATM card for the savings account.
Automatic savings plans: Some banks offer automated savings options to set aside a specific amount of money on a given frequency. If you'd prefer to automate the savings, ensure the bank offers this option.
Financial education tools: Certain banks offer robust education tools embedded into the product. For example, PNC partners with Sesame Street to offer interactive online courses to teach children about money from their favorite characters.
Fees and Requirements
Kids' savings accounts typically come with fewer fees and balance requirements than standard savings accounts. That said, you should still double check for:
Minimum opening deposits. Some accounts may require a small opening balance of anywhere from $25 to $100.
Minimum daily balances. In rare cases, some banks may require you to keep a specific amount in the account at all times. If you drop below that balance, you'll often face a fee.
Maintenance fees. Few banks will charge a monthly maintenance fee on a child's savings account, but it's wise to read the fine print and double check.
Opening a Kids' Savings Account
To open a kids' savings account, come prepared with the following documents:
Birth certificate
Social Security Card
Vaccination records
School ID
Passport
Driver's license (if your child is old enough)
These documents should be in your child's name, not yours. If you're opening an account with an online bank, you'll often upload the documents through an online portal. If you're working with a brick-and-mortar bank, you'll need to bring copies of the documents in person.
Transitioning to Adulthood
Once your child reaches age 18, the account will automatically transfer to list the child as the sole owner. In most cases, the account will update to a traditional savings account, as opposed to a child's savings account.
Receiving a decent chunk of money could be overwhelming, and it's important that your child knows how to manage the funds appropriately. Before they reach age 18, have conversations about financial responsibility, how to manage the money, and how much they'll obtain as they approach adulthood.
Frequently Asked Questions (FAQs)
How Much Money Should I Save for My Child?
Most industry experts recommend saving at least one third of your child's future college expenses. You can use a college savings calculator to find that exact number.
Do I Have to Pay Taxes on My Child's Savings Account?
If the interest, dividends, and other unearned income total to more than $2,200 per year, you may qualify for certain taxes.
Is a 529 Savings Plan or a Traditional Savings Account Better?
A 529 Savings Plan is ideal for long-term savings goals where reaping the benefits of compound interest is crucial, like saving for college. A traditional savings account is better for short-term savings and as a vehicle for teaching your child about financial responsibility.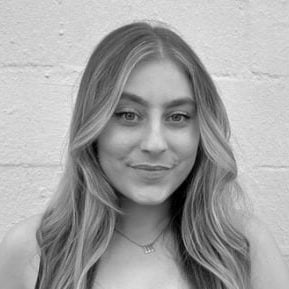 Grace Lemire is a full-time content writer and part-time social media creator with a passion for helping people navigate life's toughest financial decisions – from moving out of your parents' house to buying a home.