Written by
Grace Lemire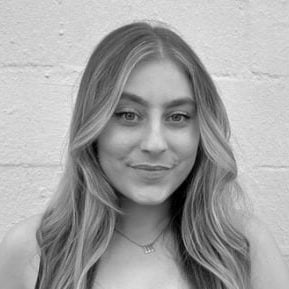 Grace Lemire is a full-time content writer and part-time social media creator with a passion for helping people navigate life's toughest financial decisions – from moving out of your parents' house to buying a home.
Last Update on Oct 5, 2023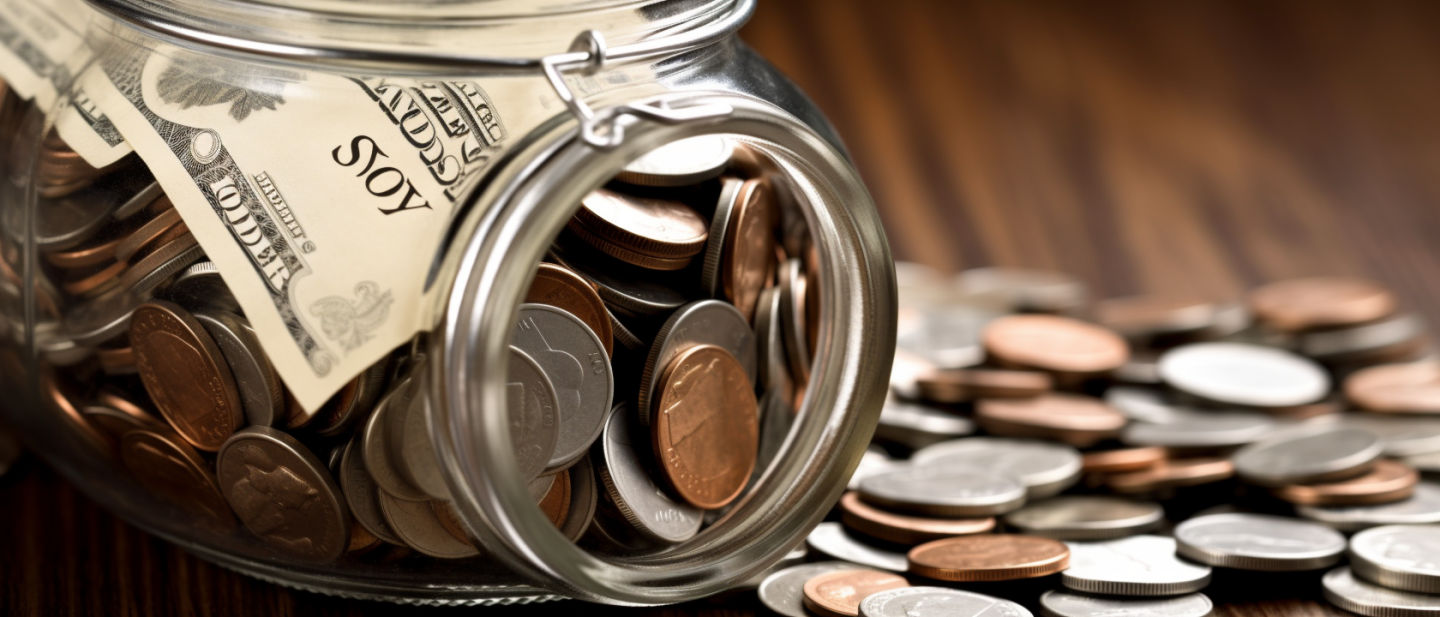 Table of Contents
Following a budget can help you better understand your income and where your money is going.
Look for ways to reduce non-essential spending, like cutting out unnecessary memberships and subscriptions.
Reduce essential spending by reducing usage of services like electricity, water, and cable.
Increase your income by negotiating a pay increase or taking on a side hustle.
Use technology, like budgeting apps and social media platforms, to help you stay motivated and on track to your savings goals.
1. Understand the Importance of Saving
If you're saving money strictly because you think you should, it's time to realign. While saving money is a standard recommendation, it's important to understand the why behind your savings. Having a reason or motivation to save can help you stay on track to reaching your savings goals.
Saving money provides you a financial "cushion" should you have an unexpected expense. This can reduce financial stress, giving you a greater sense of peace and well-being.
2. Create A Budget
A budget is a system that allows you to track your income and expenses, seeing where each dollar you earn goes. To get started, make a list of your income sources. Don't forget to include income from side hustles, child support, or passive income. Then, download credit card and bank account statements to get a better idea of your average monthly spending.
Once you have this information, plug it into a budget app, spreadsheet, or other software. Use your average monthly expenses as a guide to set budget categories that are realistic.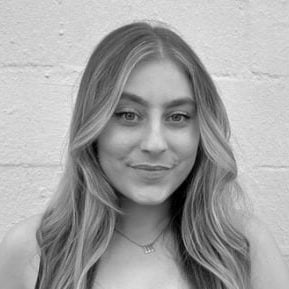 "When you first start budgeting, it might feel overwhelming and restrictive, but know that this is normal. It's a new habit, just like going to the gym, so it might not feel 100% comfortable at first. Keep going, and after a few months or weeks it'll feel normal."
3. Reduce Non-Essential Spending
To save money faster, you'll need to find places to cut back on non-essential spending. Remember, this is temporary as you reach your savings goal, so be open to cutting out expenses you don't need in the meantime.
Look at your previous transactions and ask yourself:
What is necessary?
What am I open to giving up?
What am I not open to giving up?
Splurges like dining out, entertainment, and shopping will likely need to be cut, at least temporarily while you work on your savings goals.
This is also a good time to revisit pricing for services like:
Streaming Services → Can you switch to another, less expensive streaming service in the meantime?
Subscriptions → Are there any subscriptions you forgot you were paying for?
Gym Memberships → Can you temporarily switch to free outdoor workouts? Is there a more affordable gym in the area?
You may find it helpful to unsubscribe from promotional emails. These emails can be tempting, causing you to buy items you don't need.
4. Save on Essentials
Some expenses, like electricity usage, water, and gas, simply can't be cut from your budget, and that's okay. That said, it's important to be smart about how much you're spending on these items.
Look for creative ways to trim back essential expenses like:
Cable → Can you temporarily downgrade to a lower tier, or give up certain channels?
Phone Provider → Can you switch to a different cell phone provider to save money? Are you using your data plan, or is there a cheaper option you could downgrade to?
Gas → Use an app like GasBuddy or Upside to find the cheapest gas station near you before filling your tank.
Water → Keep showers quick, only run the dishwasher when it's full, and fix leaks soon after you find them.
Electricity → Adjust thermostats, turn lights off when you leave the room, and consider air-drying your laundry instead of running the dryer.
Groceries → Buy generic brands instead of name brands when possible.
5. Earn More Money
Increasing your income is a crucial part of the equation here as well, and it'll accelerate the process to reaching your savings goals immensely. If you work a full-time role, consider negotiating a raise or looking for a role with higher pay. People who negotiate their pay increase their starting salary by $5,000, on average.
If negotiating your pay or changing roles isn't a possibility, here are a few ways to make some extra cash:
Drive for a rideshare service like Uber or Lyft: $16 per hour
Deliver food for a service like GrubHub, Postmates, or UberEats: $20 to $24 per hour
Freelance a certain skill like marketing, software development, or writing: $24 per hour
Wash other people's laundry through the Poplin app: $21 to $31 per hour
Rent out spare bedrooms on Airbnb or VRBO: The amount you earn will vary, but some hosts have earned as much as $16,000 per year from renting their spare bedroom.
Rent out unused garage space, parking spots, or unused vehicles
This is also a great time to declutter your home and sell items you no longer need. The average yard sale makes anywhere from $100 to $1,000, so it can be a profitable endeavor depending on what you sell.
6. Make Lifestyle Changes
Auditing your spending and changing your lifestyle may highlight a few unhealthy habits you've fallen into, like spending money on smoking, drinking, or impulse shopping. While changing a long-standing habit can be challenging, this is an ideal time to make a change.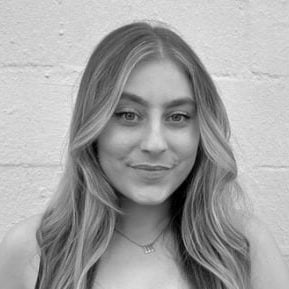 The average American spends $314 a month on impulse purchases. If this sounds like you, give this technique a try. When you find an item you want you to haven't planned to purchase, write it down. Revisit the list in a week. If you haven't thought about the item in the meantime, you likely don't need it.")
Adopting healthier habits, like reducing smoking, meal prepping, and cooking at home, can not only save you money, but make for a healthier, happier lifestyle.
7. Optimize Your Banking
Traditional bank accounts offer low interest rates — around 0.45% for savings accounts and 0.07% for checking accounts, according to the FDIC. High-yield savings accounts, however, can earn you around 4% to 5% interest.
On an account with $5,000 in savings and a 5% APY, you'd earn an extra $250 per year. As you contribute to your savings goals, it's wise to keep the money in an interest-bearing account that'll allow you to earn extra income.
8. Save On A Low Income
If you're operating on a low income, there are still ways to contribute to your savings goals. That said, you might need to get creative.
If you have a bit of wiggle room in your spending, decide on a fixed amount to save from each paycheck. To make it even easier, set up automatic transfers to your savings account to automate the process.
Be strategic about reducing usage of your utilities. Take shorter showers, unplug unused electronics, and seal air leaks. While these tasks may seem insignificant, together, they can add up to a substantial bit of savings throughout the year.
You might also learn to DIY tasks you'd typically outsource, like changing the oil in your car, cleaning your gutters, or handling home repairs.
9. Gamify Your Savings
Gamification is a popular strategy used in the workplace to motivate employees and retain their attention. You can implement the same tactics to help maintain your motivation for saving money.
Engage in savings challenges or competitions with friends, family, or by yourself to make the process more fun. Here are a few ideas:
Start a challenge between you and your friends to see who can make the most side hustle income throughout the month.
Make a "Swear Jar" for spending at certain retailers you tend to overspend at. If you spend at that retailer, "fine" yourself a specific amount and set it aside in the Swear Jar.
Challenge yourself to a No Spend Month, where you see how many days you can go without spending on non-essentials.
If you're a visual person, savings trackers and vision boards might help. These can help remind you of your financial goals, while allowing you to visualize your progress more clearly.
10. Reevaluate Insurance and Investments
In a recent Forbes study, 58% of respondents felt they overpaid for car insurance. When they looked for other options, around a third ended up changing insurers because they found a better deal. If you haven't shopped around for car insurance, health insurance, or pet insurance in quite some time, it's a good idea to look around for cheaper options.
If you're already scoring the lowest rates, consider pausing investments temporarily to get your savings in good shape first. This should only be done if you're lacking an important, time-sensitive savings fund like an emergency fund. You should not pause investments to save for a non-essential expense like a vacation.
11. Adjust Tax Withholding
If your job requires you to fill out a W4, revisit the information you provided to see if there's room to optimize your tax withholding. For example, if you placed a "0" on line 5, you'll have more taken out of your paychecks, but you may receive a larger tax refund. If you'd prefer to keep more of your paycheck upfront, but receive a smaller refund, you may want to refile your W4 and change the "0" on line 5 to a "1."
12. Use Technology
We're living in a digital age — use technology to your advantage to make saving money as easy and frictionless as possible. Tools like EveryDollar can help you track and manage your finances effectively. Platforms like YouTube can help you understand financial concepts you find challenging. You can also use social media platforms like TikTok and Pinterest to find creative solutions to saving more money.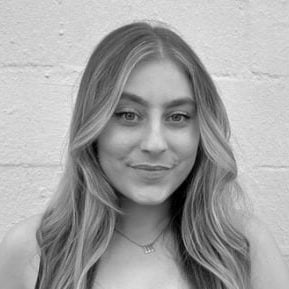 Grace Lemire is a full-time content writer and part-time social media creator with a passion for helping people navigate life's toughest financial decisions – from moving out of your parents' house to buying a home.