Written by
Alexa Tanen
Alexa is a skilled freelance writer and editor who takes pride in creating insightful banking and finance articles. With her approachable writing style, she turns complex topics into easy reads. When not writing, Alexa enjoys the company of her two beloved cats.
Last Update on Aug 16, 2023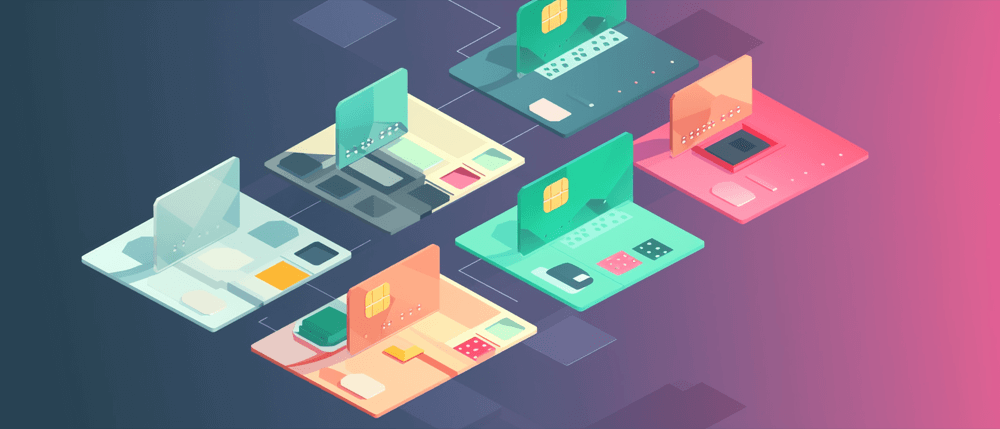 Table Of Contents
Credit card applicants today have plenty of options to choose from. The fact that there are so many options makes it difficult to decide. In terms of perks, what should you look for? What is the value of annual fees?
There is no one-size-fits-all credit card, so your friend's best credit card may be different from yours.
If you're looking for a new credit card, you can take some steps to narrow down your options.
Interested in a new credit card? Check out the best credit cards.
Check Your Credit Score
Checking your credit score and report is the first step. Your credit score can be checked for free using resources such as AnnualCreditReport.com, Credit Karma and CreditWise.
These services also offer insight into factors that affect your credit and tips on how to improve it.
Most U.S. lenders use FICO Scores in their lending decisions, so we've listed the ranges below based on FICO Scores.
| Range | FICO Score Range |
| --- | --- |
| Very Poor | 300 to 579 |
| Fair | 580 to 669 |
| Very Good | 740 to 799 |
| Excellent | 800 to 850 |
If you know what range you fall into, you can fine-tune your credit card search accordingly. Consider cards with credit requirements equal to or less than yours. Consider cards that require good or fair credit if your credit is good.
You may be approved for a credit card requiring good credit even if your credit score falls within the good range. The issuer of your credit card considers more than just your credit score, such as your income and monthly housing payments.
Decide On The Type Of Credit Card
You can categorize credit cards into three categories based on their rewards, their 0% APRs, and their credit building capabilities.
Building Credit
It's a good idea to start with credit cards for bad credit if you have a low credit score or no credit history. A deposit is often required to open these secured credit cards. Student credit cards are another option if you're in college.
0% APRs
You can get out of debt or finance new purchases with a 0% APR credit card that offers no interest on purchases, balance transfers, or both. When you carry a balance on an interest-free credit card, you can save significantly compared to carrying a balance on a high interest credit card.
Most balance transfer credit cards offer a year-long interest-free period, and some cards also offer 0% balance transfer fees which can allow you extra time to make payments to pay off your debt.
Consider putting a large purchase on an intro 0% APR card and benefit from no interest charges while you repay your debt. If you want to take advantage of the intro period, make sure you pay it off before it ends.
Credit cards with 0% APR usually require good or excellent credit ratings.
Rewards
You can use rewards credit cards, if you have no debt and have established good credit, to offset the cost of purchases and pay for upcoming trips (by redeeming points or miles). With rewards cards, you can redeem statement credits, gift cards, airfare, hotels, and more in many common spending categories (travel, gas, groceries, and dining out). Due to their ease of use, 53% of Americans participate in reward programs, according to research by MaCorr Research.
Chase Freedom Flex℠ is one of the best credit cards with a sign up bonus of $200, but requires good/excellent credit along with the Chase Sapphire Preferred® Card which gives you 60,000 bonus points with an annual fee of $95.
Fees
There are different types of credit cards that charge different fees. You may encounter the following most commonly:
Balance transfer fee: If you already have a credit card but are struggling to pay off high-interest debt, a balance transfer card could be a good option for you. A balance transfer fee is typically between three and five percent of your transfer amount, with a minimum of five to ten dollars.
Foreign transaction fees: Your credit card may be charged a foreign transaction fee if you use it outside the United States. Fees for these transactions usually range from 3 to 5 percent. Travel enthusiasts should consider credit cards that do not charge foreign transaction fees.
Late payments: You may be charged a late payment fee if you pay your credit card statement late. Fees vary depending on your issuer and how often you have late paid your balance.
Annual Fees: Most credit cards charge an annual fee that typically ranges from $95 to $550. The first year of card ownership can also be free from annual fees for some prime credit cards. Asking for the fee to be waived can sometimes get you a waiver.
ATM withdrawals: Taking money out of an ATM with your credit card is known as a cash advance. When possible, avoid cash advances. There can be high fees associated with cash advances – typically 3 percent to 5 percent. On a cash advance, you'll also be charged interest right away.
Choosing The Credit Card For You
It can be difficult to choose the right credit card among the many types available. Finding the best card for you is a matter of doing some research and comparing a few. The decision becomes a bit easier once you determine which features and benefits matter to you.
Alexa is a skilled freelance writer and editor who takes pride in creating insightful banking and finance articles. With her approachable writing style, she turns complex topics into easy reads. When not writing, Alexa enjoys the company of her two beloved cats.