Written by
Grace Lemire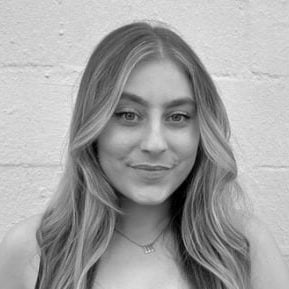 Grace Lemire is a full-time content writer and part-time social media creator with a passion for helping people navigate life's toughest financial decisions – from moving out of your parents' house to buying a home.
Last Update on Aug 13, 2023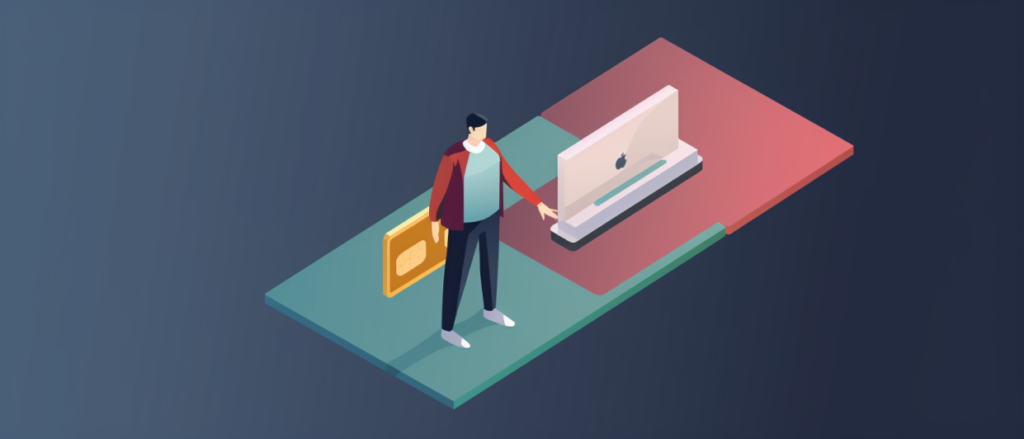 Landlords can affect your credit score if you break a lease, get evicted, owe them money, or don't pay rent.
You can avoid impact to your credit score by following your lease agreement, paying for damages, and making rent payments on time.
If your credit score was already affected, get a copy of your credit report and look for any inaccurate information. Then, seek credit repair or debt settlement.
4 Ways Landlords Can Affect Your Credit
Landlords are responsible for providing a safe and habitable space for tenants. Tenants are responsible for paying rent in full and on time, covering the cost of damages, and vacating the property when required.
If you fail to hold up your end of the bargain, landlords can take action against you, which can impact your credit score.
If You Break A Lease
To move into a rental, you'll need to sign a lease — a contract outlining the terms of the agreement between you and the landlord that owns the property. Most, if not all, leases require tenants to give their landlord at least 30 days' notice if they plan to move out early. If you break the lease before your term is up, you may have to pay a penalty fee, often worth a few months' rent.
In some cases, landlords are open to negotiate an agreement to lower the amount you pay in fees. However, if these terms aren't in writing, your landlord could sue you for the rest of the money. If they do, the result of the lawsuit can be placed on your credit report.
How to Avoid: Read your rental agreement carefully before signing, and make note of the lease breaking terms even if you think you won't need to reference them. If you have to break your lease, reference the terms, then reach out to your landlord to negotiate an agreement to reduce penalty costs.
If you believe you're being wrongfully evicted, contact a local legal aid for guidance. They can help prevent further action, such as being reported to collections, which can impact your score.
If You Owe Money For Damages
In most states, any damage that is more than "normal wear and tear" is your responsibility to fix. Rather than having you manage the fixes yourself, landlords will often resolve the issue then ask you to pay the bill.
If you owe your landlord money for damages and don't pay them back, they can send your account to a collection agency. If the collection information is found to be accurate, it can drop your score by around 110 points and will remain on your credit report for seven years.
How to Avoid: Be open and honest about any damages you cause to the rental, and let your landlord know as soon as you notice them. If you're unable to cover the costs, ask your landlord if they're willing to negotiate a payment plan. Once you've paid them what you owe, consider starting a sinking fund for damages so you're prepared if the issue arises again.
If You Are Unable To Or Refuse To Pay Rent
If you're unable to pay rent, your landlord can report you to a collection agency. However, in some cases, landlords may be willing to work out a payment arrangement that gives you time to collect the funds you need.
If you refuse to pay rent — like if you withhold rent payments because of a dispute with your landlord — they're more likely to send you to collections, evict you, or sue you.
How to Avoid: If you can't make rent, ask your landlord if they're open to a payment plan. If not, reach out to your local city's housing advocates program. They can help you navigate the situation and look for affordable housing.
If you've refused to pay rent, it's best to send the landlord what you owe. Refusal to pay rent can get you evicted, which isn't ideal. Instead, pay the bill then seek legal counsel. In some states, you can take your landlord to small claims court to refund you the payment — if the judge sides with you in court, that is.
If You Get Evicted
Eviction — the process of issuing a court order to remove a tenant from a rental property — typically gives tenants two options: pay what you owe within a certain number of days or voluntarily move out. If you follow through with either option, the eviction process ends there.
If you refuse to do either, your landlord may take you to small claims or civil court. If the judge rules in their favor, you'll be forced to vacate the property.
That said, eviction only impacts your credit if your landlord sends you to collections. This is because, as of 2018, court judgements no longer appear on credit reports.
How to Avoid: If you're being evicted, follow the guidance given to you in the eviction notice. Pay the amount you owe or vacate the property within the court-ordered timeframe.
What To Do If You're Concerned About Your Credit
If you've already experienced one of the above situations, there's a few things you can do:
Download a copy of your credit report. You are entitled to one free copy of your credit report every 12 months from each credit reporting company. Download a copy and make note of any inaccurate information that may be hurting your score.
Seek credit repair. If there is incorrect information on your credit report, consider pursuing credit repair. Credit repair companies will contact credit reporting bureaus on your behalf to dispute any incorrect information, which can help raise your score over time.
Pay, or settle, outstanding rental debts. If you owe money for eviction or damages, pay the bills in full or negotiate a settlement. Some collection agencies are willing to lower your outstanding balance if it means you're able to pay them back sooner.
Frequently Asked Questions (FAQs)
Does Your Credit Score Go Down When A Landlord Checks It?
A landlord may run a credit check to gauge whether you're a responsible renter. A soft credit check won't hurt your score, but a hard credit check could lower it by around five points. It is within your right to ask the landlord which type of credit check they'll do before they do it.
If your score does drop due to a hard credit check, don't panic. A hard credit check can stay on your credit report for up to two years, but it typically won't impact your score for more than a few months to a year.
Does Renting Show Up On Your Credit Report?
Renting will not show up on your credit report, unless the landlord reports it. Even late payments, broken leases, and evictions won't show up on your report if your landlord doesn't report it.
I've Made Rent Payments Late. Will That Impact My Credit Score?
Will My Rental History Impact My Chance Of Getting A Mortgage?
Not necessarily. For some lenders, rental history is deemed as a fair predictor of future mortgage loan performance. For others, it isn't a major factor in approving borrowers for a mortgage loan.
If you're concerned about your ability to qualify for a mortgage loan, speak with a mortgage broker who can help you find the best loan for your credit profile.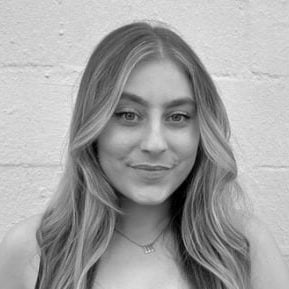 Grace Lemire is a full-time content writer and part-time social media creator with a passion for helping people navigate life's toughest financial decisions – from moving out of your parents' house to buying a home.