Written by
Grace Lemire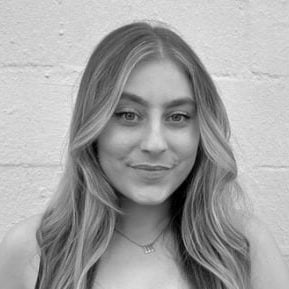 Grace Lemire is a full-time content writer and part-time social media creator with a passion for helping people navigate life's toughest financial decisions – from moving out of your parents' house to buying a home.
Last Update on Oct 12, 2023
Table of Contents
Dog walking and pet sitting are two of the easiest pet-related side hustles to start.
If you've worked with dogs before, grooming and dog training may be ideal side hustles for you.
If you're crafty, dog photography or portraits could be profitable services to offer.
While you won't make a ton upfront, starting a dog-related blog or social media page could lead to steady passive income once you monetize.
Dog Walking Services
An ASPCA survey revealed that over 23 million American households got a pet during the COVID-19 pandemic, which has now led to a massive rise in demand for dog walkers. Dog owners need consistent, reliable walkers that can take their pup out for a stroll one, two, or sometimes three times per day — and they're willing to fork over some cash for it, too.
It's simplest to sign up for a platform like Wag! or Rover, simply because they already offer a marketplace of dog owners searching for people like you. Rates will vary depending on your location. For example, dog walkers in Los Angeles cost anywhere from $20 to $35 per walk, while dog walkers in small-town Massachusetts cost around $17 to $25 per walk.
Pet-Sitting And Doggie Daycare
There's a sense of relief that comes with leaving your pup with a trusted source when you're out of town. That's why over a quarter of pet owners rely on pet daycare and sitting services while traveling.
Marketing your services on dog sitting marketplaces, like Wag! and Rover, will help you get up and running quicker. To ensure you stand out from the crowd of sitters, make sure to pet proof your home, follow the pet's schedule, meet the pet before you host them, and have a plan in place if an emergency occurs.
Dog Training And Behavior Consultation
Dog trainers teach basic obedience, like how to sit, stay, lie down, and follow leash manners. Behaviorists, on the other hand, tackle intense behavior problems like aggression, medical condition-based responses like attacking due to anxiety, and other challenges.
To be a dog trainer, you don't need a formal training or degree, but you do, however, need proof that you're able to alter a dog's behavior through training. If you're able to show results, you could earn around $20 per hour based on your location.
Animal behaviorists need a certification from the Applied Animal Behaviorists organization, which requires a Master's Degree or Ph.D., or a DVM or VMD degree. Behaviorists earn around $31 per hour.
Dog Grooming And Spa Services
Grooming services — from simply brushing a dog's coat to trimming their fur — allows their skin to breathe, keeping their coat clean. Without grooming, built up grease can cause matted fair, leading to irritated skin, skin conditions, bacterial infections, and even parasites.
As a groomer, you can offer a variety of services, from a basic coat trim, teeth cleaning, and nail clipping to a more luxurious service complete with a deep shampoo and conditioner, coat styling, and even facials.
The price of the service will vary, mostly based on the size of the pup. However, on average, you could charge around $50 per grooming service.
Dog Photography And Pet Portraits
Over a third of pet owners have more photos on their phones of their pets than they do of their kids, taking around 400 photos of their pet per year. If you've ever owned a pet, you know just how quickly they become part of your family. And just like family photos, capturing images of your pup at different stages feels like capturing memories over time.
While independent photographers' rates vary, JCPenney Portraits Studio charges $119 per session for a family and pet session. If you're more of an artist, consider offering hand painted or drawn pet portraits — they're going for anywhere from $9.99 to $78 on Etsy.
If you scroll through Etsy's offerings, you'll notice that each seller takes a unique approach, whether that's a specific medium they use, a style they create in, or a silly pose they transpose your pet into. Selecting a niche and creating your unique approach allows you to stand out from the crowd when offering this service.
Dog Product And Service Reviews
If you have a dog and find yourself whipping through toys and food, consider monetizing your experience and knowledge. By creating a dog-focused blog or social media platform, you can get paid to review dog products and services.
For example, the Oh My Dog blog publishes articles on trending pet-related topics, like whether or not to wear shoes in your home, pool safety tips for pets, and products to get your pup squeaky clean. The site is now monetized, generating revenue from the ads placed within the site. On TikTok, Sushi the Dog (well, Sushi's parents), have been able to partner with brands to share products, experiences, and services ideal for both pups and humans.
This side hustle will take some time to get up and running, so it won't be profitable off the bat. However, it can lead to long-term monetization that isn't directly tied to your time, making it more flexible and profitable than some other options.
Dog Accessories And Merchandise Creation
The pet clothing market is valued at over $5 billion, meaning pet parents are purchasing clothing and accessories like shirts and collars left and right. Items like personalized dog collars, sweatshirts, and homemade dog toys are flying off shelves.
You can even create pet-inspired merchandise for humans, like embroidered sweatshirts with customers' pet's faces, dog name necklaces, and mugs. When you're just starting out, it makes sense to utilize an established marketplace like Etsy in combination with print-on-demand manufacturers like Printify to simplify the process.
Dog Event Planning And Coordination
Believe it or not, dog event planners -– just like human event planners — are a thing. Dog event planners help coordinate events like dog birthday parties and pet meetups. Experienced pet party planners, like Kit Kat Pooche Parties, take care of everything — from sending out invites to baking beef-flavored bundt cakes your pup can enjoy.
If you want to get into the business, look for a dog event planner near you and see if they're looking to expand the team. If not, don't be afraid to branch out on your own and trailblaze the pet party planning business in your area.
Dog Fitness And Exercise Classes
You may have heard the old saying, "A tired dog is a happy dog," which couldn't be more true. When dogs receive both mental and physical stimulation, they feel more balanced, just like humans do. This has caused dog exercise classes, like agility training and canine yoga, to rise in popularity.
While these classes can be hard to come by depending on your location, they can be fairly profitable if you're able to offer them. Currently, there is no official certification required to offer pet exercise classes, making the barrier to entry low as well.
Dog-Friendly Travel Planning
According to Hilton, since the pandemic, there's been a rise in pet ownership that has led to an increased interest in pet travel. Yet coordinating a trip with a pet can be challenging, between finding a pet-friendly hotel, finding dog-friendly activities and restaurants, and knowing where the nearest vet is in case of an emergency.
While you don't need a formal education to offer pet-friendly travel agent services, knowledge of destinations, itinerary planning, and creative thinking around pet-friendly places is ideal.
Frequently Asked Questions (FAQs)
How Can I Make Money As A Dog Walker?
You can sign up for a dog walking app like Wag!, Rover, or Fetch. You can also offer independent services, working directly with pet owners, rather than through a platform.
What Qualifications Do I Need To Offer Pet-Sitting And Daycare Services?
Each state is different. Some states require a business license to offer independent pet-sitting and daycare services, while others don't. Check with your state before launching your own service.
Can I Start A Dog Training Business Without Formal Certification?
Yes! You don't need a business license or formal certification to offer dog training.
How Can I Offer Dog Grooming Services From Home?
You don't need a license to become a pet groomer. However, you'll need to purchase the tools, such as clippers and brushes, and market your services to be successful.
What Skills Do I Need To Become A Dog Photographer?
To be a successful dog photographer, you'll need to learn the hard skills of photography and editing. Aside from that, understanding dog behaviors will help you capture portraits that depict the pets well. For the human side of things, good customer service skills and a friendly demeanor are key.
Is It Profitable To Review Dog Products And Services?
The pet industry can be profitable for bloggers and vloggers. However, it can take quite a bit of time to get a blog or social media page up and running, nevermind profitable.
How Can I Create And Sell Dog Accessories And Merchandise?
You can create your own products by hand and sell them through sites Etsy, Facebook Marketplace, and eBay. Or, you can use a print-on-demand service like Printify or Printful to sell already-made items without needing to hold an inventory.
What Goes Into Planning A Successful Dog Event?
To plan a successful dog event, you should consider a variety of factors like:
1. Location: Is the space pet friendly? Are there any areas that might be dangerous for pets to wander into?
2. Snacks: Offer an ample amount of pet-friendly and owner-friendly foods. Keep enough water for pets to refresh throughout the event.
3. Entertainment: What activities can you provide that will entertain both the pups and their human companions? Be careful of activities that may cause loud sounds, like balloons or music.
4. Weather: A sunny day is ideal, but make sure that if it is hot, there's a space for pets to cool off in the shade.
Can I Offer Dog Fitness Classes Without A Fitness Background?
In theory, you can, but it might be a bit more challenging if you don't have experience teaching fitness classes. You can learn fairly quickly though by watching YouTube videos.
How Can I Monetize A Dog-Friendly Travel Website Or Blog?
Once your website reaches a certain number of views, you'll be able to monetize through site ads. This allows you to earn revenue when visitors watch or engage with the ads on your site. You can also earn revenue from sponsorships, digital downloads, and affiliate marketing.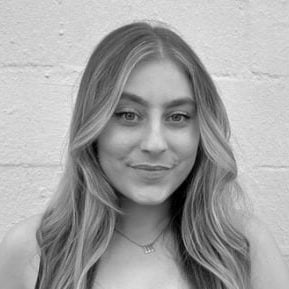 Grace Lemire is a full-time content writer and part-time social media creator with a passion for helping people navigate life's toughest financial decisions – from moving out of your parents' house to buying a home.