Written by
Grace Lemire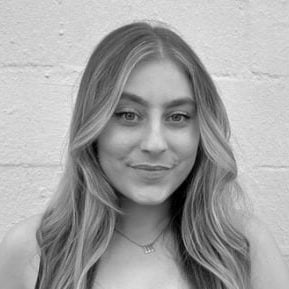 Grace Lemire is a full-time content writer and part-time social media creator with a passion for helping people navigate life's toughest financial decisions – from moving out of your parents' house to buying a home.
Last Update on Sep 18, 2023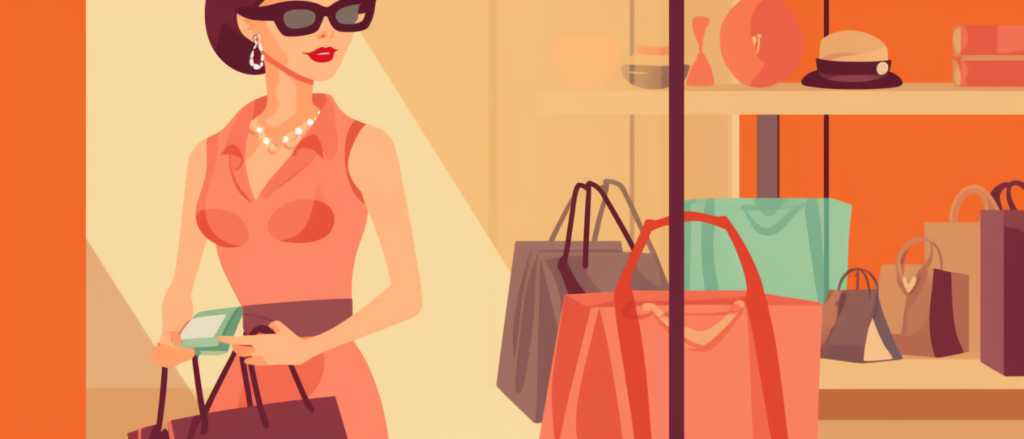 Table of Contents
Personal shoppers work with clients to plan shopping trips and purchase items.
Most clients hire personal shoppers when they don't have time to shop on their own.
Personal shoppers make around $16 per hour, on average, although expert shoppers can earn up to $120 per hour.
You don't need any certifications or licenses to be a personal shopper, making it an accessible side hustle to try.
Personal shopper apps like Fiverr, Upwork, Shipt, and InstaCart can help connect you with clients and kickstart your career.
What Is A Personal Shopper?
A personal shopper assists clients with shopping, whether it's for clothing, accessories, groceries, or home decor. They're hired to make shopping easier and more convenient, or to entirely take over the task.
The service is typically used by people that are too busy to shop for themselves. Clients can be anyone, from individuals to massive department stores.
Tasks can vary depending on the clientele, but the role typically consists of:
Getting Aligned: Discussing the client's needs, preferences, and budget prior to shopping
Research: Researching products, discounts, and trends to find the best items for clients
Sourcing Items: Purchasing products from a variety of stores
Styling and Fitting: Styling (if purchasing clothing) the items with the client, creating outfits and conducting try-ons to ensure the items fit
Budgeting: Managing budgets, negotiating prices, and looking for discounts
It may also include tasks like returning unwanted items or administrative tasks like handling payments.
Why Start A Side Hustle As A Personal Shopper?
Personal shopping allows for a flexible schedule — as long as stores are open, you can do your job. It also allows for creativity and hands-on work, unlike some other side hustles.
As a personal shopper, you'll earn around $16 per hour on average, although if you work with higher-profile clientele, you can earn significantly more. Personal shoppers also report a solid level of job satisfaction.
Steps To Start Your Personal Shopping Side Hustle
To launch your side hustle as a personal shopper, you'll need to:
Do your research. Before diving in head first, read more about what it means to be a personal shopper. Make sure you're comfortable with the day-to-day tasks, like being fairly on the go.
Pick a niche, or not. Recommendations are mixed when it comes to niching down. While some experts suggest that you need a niche to be successful, others say it's fine to offer a variety of shopping services. Decide which route you want to take.
Learn what you need to. For the purpose of a side hustle, you likely don't need to worry about obtaining a certification. Plus, they aren't required for personal shoppers. However, if you prefer learning in a classroom setting, there are online courses you can take. If not, ask to shadow another experienced personal shopper — you'll probably learn more from doing it than a course could teach you.
Set a budget for an initial investment. You can do this one of two ways: with an upfront monetary investment or without. It could cost you a few thousand dollars for business cards, a formal website, and paid marketing. Alternatively, you could skip the business cards, use a cost-effective landing page builder like Wix, and opt for organic marketing instead. It's up to you.
Start marketing. For customers to book you, they need to find you first. Market your services and let the world know what you offer.
Setting Up Your Personal Shopper Business
In the beginning, you won't need to form a business structure like an LLC. While it's useful and offers you limited liability should an unfortunate situation happen, they can be costly to set up, which doesn't make sense if you haven't made a profit yet.
Give the business a few months, see how your profit is growing, and then decide if forming an LLC makes sense. Otherwise, operating as a sole proprietorship is fine.
Outside your business structure, you may also choose to niche into a specific area of personal shopping, like groceries, clothing, home styling, or accessories. Within that, you might go a level deeper, like grocery shopping for elderly or clothing shopping for middle aged women. While niching isn't required, it could help you stand out amongst the crowd of personal shoppers and offer a unique, tailored service.
Finding Personal Shopper Jobs
As a personal shopper, you can find gigs on sites like:
TaskRabbit: TaskRabbit is a marketplace that allows customers to hire Taskers for a variety of tasks, from building furniture to completing errands.
Shipt and InstaCart: If you want to shop for groceries and household essentials, Shipt and InstaCart are two platforms that match workers with orders, allowing you to get paid for shopping for a customer's items.
Fiverr and Upwork: Both Fiverr and Upwork are online freelance marketplaces designed to connect independent workers with clients. You can offer virtual personal shopping services — like styling items digitally or creating shopping lists for clients — without needing to step outside.
Social Media: Advertising your services on social media platforms like Facebook, Instagram, and TikTok might take more work upfront, but they can yield promising results. Posts have the ability to reach millions of people overnight, which could boost your clientele rapidly.
Before making a profile on a marketplace or a post on social media, look at what other personal shoppers offer. How can you create an offering that is authentic to you, but allows you to stand out from the crowd?
Consider defining points of your life or personality — like being a broad-shouldered woman that helps other broad-shouldered women find clothing, or being a young person that's grocery shopped for their grandparent for years and now wants to expand and help others. Create a story around your offering to connect with your target audience.
How Much Can You Earn As A Personal Shopper?
Personal shopping isn't the highest-paid side hustle, but it can be rewarding if you enjoy the work. On average, personal shoppers make roughly $16 per hour, although you can make $21 per hour on the higher end. Some expert shoppers even report making up to $120 per hour.
Personal shoppers earn more in large cities like New York City and Chicago, and less in smaller, more rural communities. Working with high-profile clientele can also warrant greater pay, although celebrities and customers with bigger budgets may be hard to come by.
Tips For Success As A Personal Shopper
According to Michelle McFarlane, a successful personal shopper and head stylist at The Shopping Friend, to be a successful personal shopper, you'll need to:
Understand the basics of your niche. McFarlane says you can't just wing it — you need to know what you're doing.
Know how to run a business, or at least be open to learning. Ultimately, while it is a side hustle, you'll need to learn how to accept payments, manage taxes, and offer strong customer service.
Be prepared for all clients. In the fashion industry, McFarlane says it's important to treat clients of all body shapes and sizes with the same grace, regardless of how much experience you have with each one.
Be accepting of vulnerability. Outsourcing a task or hiring someone for assistance can make for a vulnerable process, especially in the fashion and accessory space.
Build relationships with salespeople. Whether you're bringing a client into a store with you or shopping independently, having good relationships with the salespeople can help you score deals, see items before they hit the shelves, and receive a good customer service experience — all of which contribute to a more positive experience for your client.
For recurring services, like grocery shopping, clients may come back each week without much thought. In other niches, like the fashion or home decor niche, McFarlane says expecting consistent income is unrealistic. In that case, selling inventory, advertising, or other freelance services may make sense to offset unstable income.
Pros And Cons Of Being A Personal Shopper
Like any side hustle, there are both pros and cons to being a personal shopper:
Pros:
Flexible schedule
You'll get to work 1-on-1 with clients, which can be rewarding.
You'll have the opportunity to meet new people and build relationships.
You can offer services virtually, if that's what you prefer.
Cons:
The pay isn't the most competitive.
Clients can be divas.
You'll be shopping constantly, which can become tiring.
Choosing The Best Personal Shopper Apps
As a personal shopper, there are a few apps that might be useful to have in your back pocket.
Shipt and InstaCart
If you're offering a grocery shopping service, sign up for Shipt and InstaCart. They'll connect you with customers looking for grocery shoppers. Both are free to use.
Tasker by TaskRabbit
Tasker is TaskRabbit's app for the service workers on the platform, which they call Taskers. It's free to download and can connect you with local clients in need of your services.
Fiverr and Upwork: Both of these well-known freelance marketplaces offer desktop versions, but the mobile app may be more convenient. You'll receive notifications about gig opportunities directly on your phone, which can help you respond faster and land more gigs.
Acloset
If you offer personal styling and clothing shopping, an app like Acloset might be beneficial to you. It's free to use and allows you to take images of clothing pieces to create a digital closet. The app will then make suggestions about outfit options it thinks will work. You can also buy and sell items to other users, which can help you strategically fill gaps within your clients' closets.
Frequently Asked Questions (FAQs)
What Is The Role Of A Personal Shopper?
Personal shoppers assist individuals with shopping-related tasks like planning shopping lists, purchasing items, and making returns.
How Do Personal Shoppers Get Paid?
Personal shoppers receive payment directly from clients, in the form of an invoice, or through marketplace platforms like Shipt or Upwork.
What Qualifications Do I Need To Become A Personal Shopper?
There aren't any required certifications to become a personal shopper, but you should have a decent understanding of the industry you want to shop in.
Are There Any Specific Skills Required To Be A Personal Shopper?
To be a successful personal shopper, you'll need critical thinking skills, the ability to communicate effectively with clients, and a bit of knowledge in how to shop for and purchase items.
How Can I Find Personal Shopper Jobs In My Area?
You can find personal shopper jobs through platforms like Shipt, InstaCart, Upwork, and Fiverr or by advertising on social media, in Facebook Groups, or within your local network.
Can I Work As A Personal Shopper While Maintaining A Full-Time Job?
Yes. Personal shopping is a role you can take on as a side hustle while maintaining a full-time job.
Is It Necessary To Have A Car For Personal Shopping?
Not necessarily. If you plan to shop for items like groceries, these can typically only be purchased in-person, so you'd need a car for that. However, if you're interested in shopping for clothing, you can offer virtual services that don't require you to have a car.
Can I Start A Personal Shopping Business Online?
Yes. You can offer 100% virtual personal shopping services, although you'll be limited on niche. Shopping for items like clothing, home decor, and accessories can be done virtually, while grocery shopping cannot.
Are There Any Legal Requirements For Starting A Personal Shopping Business?
No. You aren't required to obtain a license or form a legal entity to start a personal shopping business.
How Long Does It Take To Establish A Successful Personal Shopping Side Hustle?
It depends. If you have experience in the industry and a well-established network, you may find yourself booked out within the first month. If you're actively building your skills as you're taking on customers, it might take a while to see the profit margin you're after.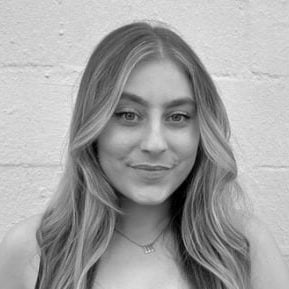 Grace Lemire is a full-time content writer and part-time social media creator with a passion for helping people navigate life's toughest financial decisions – from moving out of your parents' house to buying a home.