Written by
Matthew Levy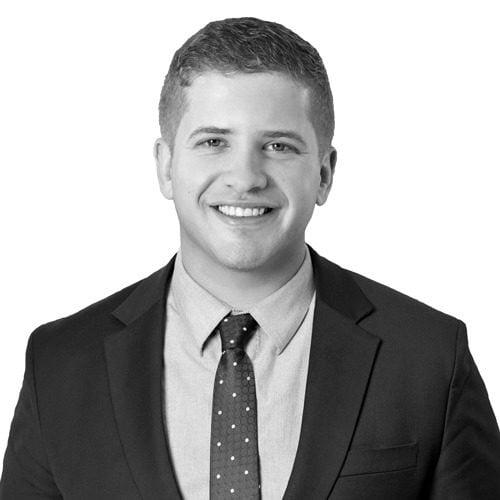 After graduating with a Bachelor of Science in Economics from the University of Victoria in 2010, Matthew developed a passion for helping clients meet their financial freedom through strong, risk-adjusted portfolios. Matthew also undertook and completed his CFA® charter in 2015, a rigorous professional credential program promoting the highest standards of education, ethics, and professional excellence in the investment profession.
Last Update on Aug 1, 2023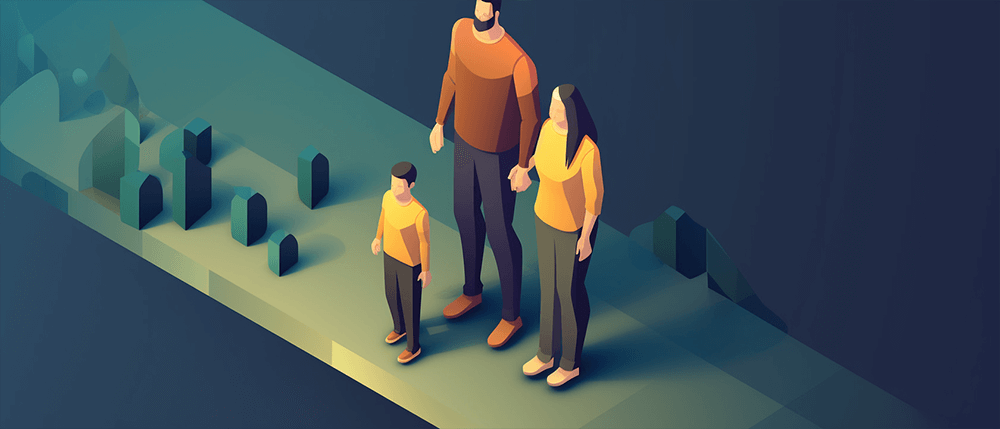 Table of Contents
Savings accounts aren't limited to adults alone – even babies can open them
With a savings account, you can teach your child about how money works and also save for important milestones
You need to be careful when opening a savings account for your child and consider factors such as interest rates and deposit requirements
Also, be sure to understand the tax implications of these accounts, so you can manage them better
Early financial planning is key for parents aiming to secure their child's future. Setting up a savings account at birth and making regular contributions is a simple but effective method to achieve this goal.
These savings can fund significant life milestones such as college fees or a first car. Besides benefiting the child, this financial plan also helps parents manage major expenses associated with their child's upbringing.
Despite its advantages, setting up a child's savings account requires thoughtful planning. Parents should carefully evaluate multiple factors before proceeding, considering the numerous financial institutions offering these services today.
Kids' Savings Accounts: What Are They?
As the name suggests, a kid's savings account is a special savings account designed for kids under the age of 18. These accounts are owned jointly by the children and their parents, and unlike regular savings accounts, these come with several additional perks. These include:
Zero monthly fees
Zero or low requirements for an opening balance
Learning tools available to your children
Mobile apps, which allow your kids to view their account balances
The perks for these accounts vary between banks. So, you want to be sure to ask your bank about all the kid-centric products that they offer and be sure to read the fine print.
In most states, banks would require that kids saving account holders be less than 18 years old.
Why Open A Savings Account for Your Child?
Saving up for a financial goal: Perhaps the most common reason why parents open savings accounts for their babies is to help save for a specific financial goal. It could be a college fund, a birthday gift when the child reaches a certain age, or something else.
Financial education: Having a savings account can teach your child several critical financial skills – including the need to save, the power of compound interest, basic money management, and more.
Teaching your child about banking: At an early age, a savings account can teach your child about banking practices like how to bank online, how to deposit and withdraw via checks, withdrawing cash at an ATM, and more.
Matthew Levy, Personal Finance Expert
"Another benefit of opening a savings or investing account early is the effect of compound growth. Having money invested at their first year gives the investment funds time to compound—that is, growth on the growth—for a longer amount of time. It might not seem like much, but Albert Einstein once said "Compound interest is the eighth wonder of the world. He who understands it, earns it; he who doesn't, pays it". The best day to start investing is the day you are born, and the next best day is today."
What Happens When Your Child Turns 18?
For most banks, a child's savings account will usually be automatically converted to a regular savings account once your child turns 18. When this happens, your child will usually become the sole holder of the account.
Depending on the bank, there could be different charges and some paperwork to sign or other considerations before the account can be signed fully over to your child.
You should also be sure that your child is familiar with some of the assets they will get once they gain control of their account. From debit cards to loans and other financial products, helping them to understand the implications of these products will help your child get the right financial orientation as they become adults.
Other Types of Savings Accounts You Can Get For Your Child
If you choose not to open a regular kids' savings account, you should know that there are other options available for you and your child. Some of these include:
Custodial Accounts
A custodial account is one you can set up and manage on your child's behalf. Once the child becomes a legal adult, ownership is transferred to him or her.
Once a custodial account has been created, you—or any adult—can fund it. Deposits into these accounts are irrevocable.
Uniform Gifts to Minors Act (UGMA) Accounts
A UGMA account can hold different financial assets; not just cash. Whether it's insurance policies, annuities, or securities like stocks, these accounts hold them all.
Uniform Transfers to Minors Act (UTMA) Accounts
These accounts are slightly more flexible than UGMA accounts, as they can hold any form of property – whether tangible or intangible. From real estate to art royalties, these accounts hold them all.
UTMA accounts can be opened in every state except for Vermont and South Carolina.
UTMA and UGMA accounts are offered by most brick-and-mortar and online-only banks. However, note that the accounts available from online-only banks usually offer higher annual percentage yields (APYs).
What to Consider When Choosing A Savings Account For Your Child
Automatic Savings Plans: Banks could offer an automatic savings deposit plan that allows you to periodically transfer a certain amount of money into your child's account. This is a suitable option for you if you're looking for convenience.
Financial Education: One of the major reasons why people set up accounts for their children is to teach them about money and finances from an early age. To that end, several banks offer interactive applications and websites with financial literacy tools that help kids learn more about money. This way, your child can use these tools and get the education needed to grow.
Mobile & Online Banking: These days, pretty much every bank offers mobile and online banking. Not all banking platforms are the same, but you should at least get the basic tools – check deposits, transfers, card transactions, etc. Be sure to find out the features of a bank's mobile and online portals, so you can make the right decisions.
Financial Goals: Some banks allow you to create different accounts for your child and track each savings goal. For instance, you could set up one account that saves for a video game, while another saves for college tuition. It might not be such a major stipulation, but it makes things flexible.
Cards: A savings account should offer an ATM card that allows your child to withdraw cash directly from their account.
Deposit Requirements: Some banks also impose minimum deposit requirements for deposits. Depending on your goal or financial capability, be sure that you can handle this. If a savings account has a minimum deposit of $10, then be sure you can keep up with this before opening the account.
Fees & Charges: Most kids' savings accounts don't charge monthly fees. But, it never hurts to check to be sure before you open an account.
Opening A Savings Account For Your Child
As children under the age of 18 can't legally sign documents, you will be the one who opens the account. In most cases, you'd need to open your child's savings account with your name and your child's name on it. When your child turns 18, you can have your name removed.
To open a savings account, you will need to share some important documentation. These include:
A birth certificate: To prove that your child is yours
A Social Security card: Yours, as well as that of your child
Immunization records
A passport photograph: Yours, and that of your child
A school photo ID
A driver's license: If your child is old enough to get one
If you are opening an account with an online bank, then you will most likely just need to follow the usual process of opening an account.
However, if you're be opening the account at a brick-and-mortar bank, then you will usually need to visit the local bank branch to open the account. You might want to take your child along for due diligence purposes and to serve as a fun banking experience for your child.
Funding Your Child's Savings Account
When it comes to funding, you don't need to do much. Your child's savings account can be funded just as you fund a regular savings account, so the process is as straightforward as possible.
However, as we stated earlier, you should remember that these accounts could have minimum opening balances and contributions. As long as you're clear on the terms, you should be able to fund the account comfortably.
Tax On Children's Savings
Like adults, children will also need to consider tax implications when it comes to savings accounts. However, it all primarily comes down to how much money your child earns.
The Internal Revenue Service (IRS) has rules governing these, and according to the agency, if a child has over $2,200 of unearned income, the money will be taxed at their parent's tax rate or their own – whichever is more.
You could decide to report our child's interest on your tax return, although this could result in a higher tax liability for you.
Conclusion
Opening a savings account for your baby is one of the best ways to teach them about money – and also save for some of the important life milestones that they could witness.
However, like everything else with finances, you must be careful when considering the right savings account for your baby. We've outlined all you need to know above, so if you have a bundle of joy on the way, be sure to take advantage of this opportunity. The sooner you get started, the better.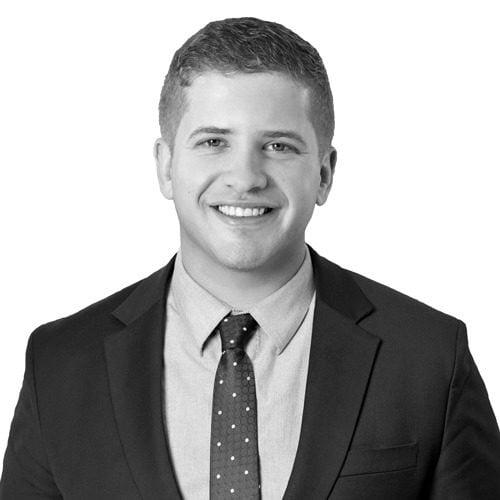 After graduating with a Bachelor of Science in Economics from the University of Victoria in 2010, Matthew developed a passion for helping clients meet their financial freedom through strong, risk-adjusted portfolios. Matthew also undertook and completed his CFA® charter in 2015, a rigorous professional credential program promoting the highest standards of education, ethics, and professional excellence in the investment profession.