Written by
Dylan Austin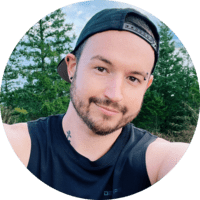 Based in Seattle, Dylan specializes in breaking down complex financial concepts into easy-to-understand content. He's written for numerous platforms, including Pinterest and Apartment Therapy. Away from work, Dylan enjoys spending time with his dog Will and tending to his growing collection of houseplants.
Last Update on Aug 16, 2023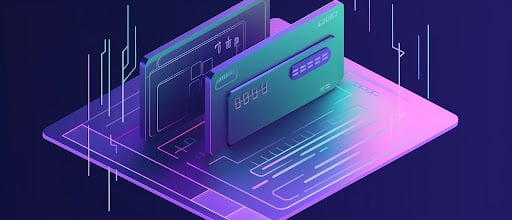 Credit cards are powerful financial tools that allow you to borrow money for purchases. There are different types of cards, including rewards, cashback, travel, student, balance transfer, and business cards.
Table Of Contents
A credit card is a form of payment with a spending limit you can "borrow" against and pay back over time.
Choose a credit card that's right for you by understanding its terms, fees, and potential benefits.
Pay your credit card bill on time to avoid late fees and negative impacts on your credit score.
Keep your credit card balance low to avoid accruing interest.
Monitor your credit score regularly to stay on top of your credit.
Are you considering getting your first credit card, or do you want to improve your understanding of credit card usage? Responsible use of credit cards has benefits, such as convenience, cashback rewards, and building credit on the path toward achieving your financial goals.
How Credit Cards Work
A credit card is a method of payment that allows you to borrow money to cover purchases. Your spending limit determines the amount you can charge to your card. The company that manages your account sets this number based on your credit score and other factors.
You will need to pay your balance (the amount charged to your card) within a certain period. These charges can incur fees and accrue interest over time. Conditions vary depending on the terms of your specific card and the company's policies.
Credit Limits
This is the maximum amount of money you can borrow using your credit card. The limit is based on your credit score, income, and credit history and is set by your credit card company.
Fees
Credit card companies can charge annual fees, balance transfer fees, or late fees. Specifics of each type of fee are outlined in your card member agreement and appear on billing statements. APR credit cards generally factor in the total yearly cost of one.
Ready to learn more? Take a look at our guide on the best 0% APR credit cards.
Billing Cycles
Your billing cycle is the time between credit card statements. You can make purchases using your card during this time.
At the end of the billing cycle, you will receive a statement that displays your balance, any fees or interest incurred, the minimum payment due, and your due date.
Minimum Payments
This number appears on your monthly billing statement and is usually a fraction of your total balance. To avoid late fees and negative marks on your credit score, you should pay at least the minimum amount towards your credit card debt each month.
Only paying the minimum amount can accumulate interest charges on the balance as it carries forward and can take longer to pay off.
Reasons To Use A Credit Card
While there are potential risks to using a credit card, there are also many advantages. Here are some reasons why you could benefit from using a credit card:
Convenience: Credit cards can be a convenient way to make purchases, especially when making large purchases or shopping online.
Rewards: Many credit cards offer rewards programs that allow you to earn points or cash back for purchases. These rewards can add up as long as you pay off your balance in full each month and avoid fees that could otherwise outweigh the potential earnings.
Protection: Credit cards often come with fraud protection and other services that can help protect you from unauthorized charges.
Building Credit: Responsible credit card use is one way to build a strong credit history. Paying on time, keeping a low balance, and avoiding late fees can help improve your credit score.
Emergency Funds: Credit cards can provide peace of mind, especially when you don't have savings or other resources to fall back on in emergencies.
Choosing A Credit Card
Before you submit an application, take time to research and choose a credit card that's right for you. Many types of credit cards are available, each with pros and cons. Some credit cards offer rewards programs, while others provide cashback or travel rewards.
Types Of Credit Cards
There are a variety of credit cards available to choose from, each with its unique features, benefits, and restrictions. Here are the most common types:
Rewards
Rewards credit cards offer incentives for spending by giving points or cashback rewards for purchases. Some cards offer bonus points for specific purchase categories like gas or groceries. You can redeem these rewards for various perks like travel or merchandise.
Cashback
Cashback cards give users a portion of their purchases back in cash, saving them money on everyday expenses. Some offer higher cashback rates for certain categories or purchases, which can be especially beneficial for users who frequently spend money in those areas.
Travel
Travel cards offer rewards for travel-related expenses such as flights, hotels, and rental cars. Some provide additional benefits like free checked bags or airport lounge access.
Student
These cards are intended for college students just beginning to establish their credit history and usually have low credit limits and fewer rewards than others. Student credit cards can be a good way to learn about responsible credit card use and build a strong foundation for future credit needs.
Balance Transfer
Transferring your existing debt to a new credit card with a lower interest rate can help you save on interest and pay off debt faster. Some balance transfer cards incentivize new signups, including 0% introductory periods and low or no-fee transfers.
This can be a great way to catch up on debt, but looking out for the fees associated with other types of balance transfers is critical.
Business
Business credit cards are intended for small business owners and provide rewards and other benefits customized to business expenses. These cards frequently include features like tracking expenses and setting limitations on employee spending.
No matter what type of credit card you choose, read the fine print and understand the fees and interest rates associated with each card. Choosing a credit card that's right for you can help you save money and build a strong credit history.
Applying For A Credit Card
Applying for a card is a relatively straightforward process.
Research your options: Before applying for a credit card, compare interest rates, fees, rewards programs, and credit score requirements.
Submit an application: Once you've chosen a credit card, apply (typically online) by providing personal information like your name, address, social security number, and information about your income and employment.
Wait for approval: After submitting your application, the credit card company will review it and determine whether to approve or deny your request. This process can take anywhere from a few minutes to several weeks. If your application is rejected, you'll receive a notice explaining what factors led to their decision.
Receive your credit card: If your application is approved, you'll receive your credit card in the mail. You'll also receive information about your credit limit, interest rates, and any fees associated with your card.
Activate your card: You'll need to activate your new card before using it. This is done by calling a phone number or visiting their website and confirming the information on the card.
Start using your card: Once activated, you can use it to make purchases.
Pro tip: Take advantage of credit monitoring services, paperless billing, and other products offered by your credit card issuer, like mobile apps that help keep up with on-time payments.
Using Your Credit Card Responsibly
You've got a card, so now what? Using a credit card responsibly is essential for maintaining good credit and avoiding debt. Here are some tips to keep in mind:
Pay Your Bill on Time
One of the most fundamental steps toward responsible credit card use is paying your bill on time. Late payments can result in late fees and negatively impact your credit score.
Keep Your Balance Low
A good rule of thumb is to keep your balance below 30% of your credit limit. This is considered your credit utilization ratio, a factor in calculating your credit score. Keeping your balance low is key to avoiding high amounts of interest.
Avoid Cash Advances
Cash advances are a type of loan that you can take out using your credit card. They often come with high fees and interest rates, so avoiding them outside of emergencies is best.
Monitor Your Credit Score and Card Statements
Monitoring your credit score and statements is important to stay on top of your finances. You can get a free credit report from the major credit bureaus once a year. Many credit card issuers offer free credit monitoring services.
Take Control Of Your Credit
Credit cards can be a powerful tool when used responsibly, helping users to build credit toward future financial goals, from buying a home to leasing a new car. If you're new to credit, continue learning and building your credit history. You'll be well on your way to financial success.
Make sure to choose a credit card tailored to your needs, pay your bill on time, keep your balance low, avoid unnecessary fees, and monitor your credit score regularly.
If you've struggled in the past, don't be discouraged. This can be a complex subject. The best way to confidently and strategically use credit cards is by staying informed and using resources like our guide on choosing the right credit card.
Frequently Asked Questions (FAQs)
What Is A Credit Score, And How Is It Calculated?
Your credit score is a number that represents your creditworthiness and is calculated based on factors like your payment history, credit utilization, and length of credit history.
According to VantageScore, the average score is 696, with the lowest score being 300 and the highest possible being 850.
Is My Credit Score Good Enough To Get The Card I Want?
Credit card companies assess various factors when evaluating credit card applications, such as credit score, income, and credit history. Knowing the condition of your credit report can help determine your chances of approval.
You can request your credit score and history from credit reporting bureaus or by reviewing credit monitoring services. Some credit card companies offer pre-qualification resources to determine if you will likely be approved before applying and making a hard credit inquiry.
What is the difference between credit cards and debit cards?
Unlike debit cards, which draw from funds available in a checking account, credit cards allow users to borrow money and pay it back with interest over time. Using credit cards can affect your credit score, while debit cards typically have no impact on credit.
What Is The Difference Between A Secured And Unsecured Credit Card?
A secured credit card requires a security deposit, while an unsecured credit card does not. In this arrangement, you are essentially funding your own credit limit to some degree and then demonstrating an ability to maintain on-time payments of the card's balance.
Secured credit cards are often easier to obtain for those with limited or poor credit. They are a great way to build a positive credit history.
How Can I Improve My Credit Score?
The main ways you can improve or even repair your credit score are:
Consistently paying your bills on time
Keeping your credit utilization low
Maintaining a long credit history
Other credit factors include:
The average age of your credit lines
Your total number of open accounts
The number of recent credit inquiries
Your credit mix (variety of account types, like mortgages, car loans, etc.)
What Is A Good Interest Rate Or APR?
The interest rate, or annual percentage rate (APR), is the interest your credit card balance charges each year.
A good interest rate or APR will vary depending on your credit score and card type. A lower interest rate or APR is ideal, as it means you'll pay less in interest over time.
What Should I Do If I Can't Make My Credit Card Payment?
If you need help to make your credit card payment, contact your credit card issuer as soon as possible. They could offer options such as a modified payment plan or forbearance based on your situation.
Remember, your credit card company would prefer you pay something rather than struggling to pay what you can no longer afford.
How Can I Protect Myself From Credit Card Fraud?
To protect yourself from credit card fraud:
Monitor your credit card statements regularly
Use secure websites when making online purchases
Never give out credit card information over the phone or via email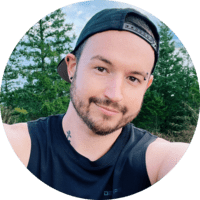 Based in Seattle, Dylan specializes in breaking down complex financial concepts into easy-to-understand content. He's written for numerous platforms, including Pinterest and Apartment Therapy. Away from work, Dylan enjoys spending time with his dog Will and tending to his growing collection of houseplants.