Written by
Henning Taeger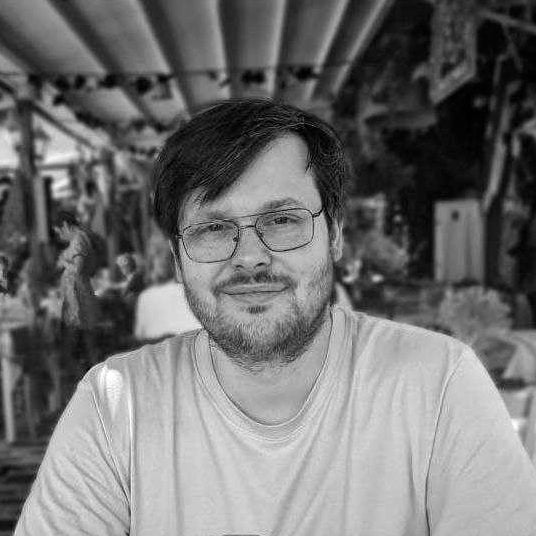 Henning is a writer and editor here at Dollargeek who is passionate about personal finance, pets and cryptocurrency. He enjoys sharing his knowledge about financial management with readers, helping them make informed decisions about their money. In his spare time, Henning can be found playing the latest video games or jamming on his guitar. He is constantly on the lookout for new ways to improve his financial literacy and stay up-to-date on the latest trends in the world of finance.
Last Update on Aug 1, 2023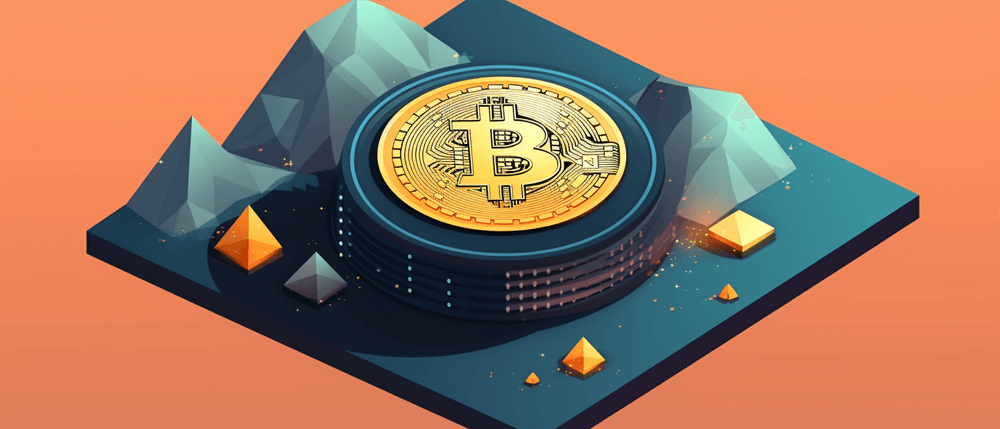 Table Of Contents
Ever since the inception of Bitcoin, both its popularity and value have seen plenty of ups and downs. In the past few years, more and more people have started trading in bitcoins and made a lot of money. For all those wondering how to buy bitcoin, there are multiple ways to do so.
When one enters into the world of Bitcoin or BTC at first, things may seem very complicated. You have to break down the entire process of investing in Bitcoins into small parts to get the hang of it.
For a start, investors will need an exchange account and secure storage methods to start trading.
Credit cards, bank accounts, debit cards, etc., can be used to buy BTC, and you can even use peer-to-peer exchanges or Bitcoin ATMs.
With the rise in Bitcoin trading, from early 2020, Government IDs are needed to use Bitcoin ATMs. Also, Bitcoin is highly volatile, with its value changing frequently.
For those who want to take the risk, a viable crypto investment strategy is vital. This guide will talk about how to buy a Bitcoin and the best way to do so.
Things To Consider Before Buying Bitcoin
Before you purchase Bitcoin, there are various things you should consider. No one wants to lose their hard-earned money, and these factors will influence whether you choose to buy BTC or not.
Ownership – It is possible to directly own Bitcoin or through any other derivative, like a futures contract that offers returns based on the cryptocurrency's movement.
Upside and Downside – Based on whether you own a BTC futures contract or own the coin directly, your profit can vary. Every single dollar increase in Bitcoin's value will boost your profit by a dollar when you own the currency directly. With futures contracts, you gain profits much quicker without spending a lot of capital. The downside is that you can lose much more money with futures contracts as opposed to owning Bitcoin directly.
Security – Safety and security are among the major concerns when it comes to making financial investments. Traditional, trustworthy brokers provide better security as they have been dealing with such issues for a longer time than newly established brokers.
Cost – Depending on the method through which you buy Bitcoin, commissions vary. You can gain profits quickly and at lower costs with futures contracts, whereas brokers charge different percentages to buy Bitcoin directly for you. Even a small percentage can turn into a lot when you trade in and trade out regularly.
Crypto Wallets
Before you purchase Bitcoin, make sure you have a safe and secure place to store the currency. Traders and investors make use of crypto wallets which come in different forms. Wallets provide Bitcoin owners with storage, security, and accessibility features.
The wallet does not exactly store the Bitcoins, but it holds the private keys used to access the Bitcoin address and use the currency. Mainly, there are two types of crypto wallets – hardware and software.
Software Wallets
With software wallets, it is easy to use the cryptocurrency. Bitcoins are still connected to the internet and secured by software. They can be less secure than hardware wallets, but they are ideal for traders who regularly use their Bitcoins.
Desktop wallets – These wallets can be downloaded on your computer, and you can manage your Bitcoins from your desktop through them. For extra security, traders can even download the entire blockchain and manage the funds independently.
Mobile wallets – With mobile wallets, traders can use their Bitcoins anytime they want. It even provides a convenient payment method by scanning a QR code. There is no need to download the entire blockchain for mobile wallets.
Online wallet – In a web-based online wallet, the trader's private keys are connected to the internet and stored on a server. People can access their Bitcoins from any place in the world through any device. However, security is an issue because the server can get hacked.
Hardware Wallets
Portable devices that carry private keys offline are known as hardware wallets. They are a physical device, looking like a USB drive, and lock down your Bitcoins securely. No one can access these funds as they are not connected to the internet. You can plug the wallet in and make transactions easily when you want.
Some major drawbacks of hardware wallets are theft, loss of device, losing the password, etc. Both software and hardware wallets have their pros and cons, and you should choose the one that suits your requirements better.
How To Buy Bitcoin
There used to be limited options earlier, but there are many options now for people to purchase Bitcoins.
Go For A Reliable Cryptocurrency Exchange
Before purchasing Bitcoins, a trader will come across numerous choices, and the right one depends on a variety of factors.
Location is the most vital factor because cryptocurrency exchanges are controlled by different jurisdictions and have different rules. Based on the region, anti-money laundering and Know Your Customer practices vary. To trade on a centralized exchange, you will need to give your personal information.
There are many types of cryptocurrency exchanges – centralized, DEXs, peer-to-peer, etc. A centralized exchange works online, and traders need to create their account using personal information. It allows traders to deposit funds through cryptocurrency or a bank account. Based on the exchange, it is possible to trade Bitcoin and several other cryptocurrencies.
With a decentralized exchange or DEX, you can trade Bitcoins directly from your wallet. A DEX is made of groups of different assets and allows trading of BTC and other assets. P2P or peer-to-peer trading is another option to purchase and sell Bitcoins using escrow services to protect the funds and the parties involved in the transaction.
Choose A Payment Option
Different crypto exchanges accept different payment methods, with most of them accepting bank account wire transfers, credit card, and debit card. Some of them also accept Apple Pay and PayPal payments.
While creating your account, you have to enter a preferred payment method and authenticate your identification. Government-issued IDs like driver's license, etc. work. Also, you may have to submit scanned copies of documents like address proof, passport, etc.
Place Your Bitcoin Order
Once your account is set up and verified by the crypto exchange, and you have deposited funds, you can start trading Bitcoins. On some exchanges, you can just press a simple Sell or Acquire button to buy or sell Bitcoins.
Most exchanges offer three order types to traders – market order, limit order, and stop order. Once you click on Buy or Trade on your crypto exchange's home screen, you can place one of these orders to submit your order.
Storage Of Bitcoins
Most of the major exchanges are secure, but the industry is still filled with fraudsters and hackers. Traders who own a lot of BTC should consider storing their funds themselves. The more-experienced traders can start their own wallet if they have good cybersecurity skills. This way, they can trade their Bitcoins whenever they want without the need of an exchange.
Buying Bitcoin with PayPal
It is possible to purchase Bitcoin through PayPal. The trader can either connect their PayPal account to a bank account or debit card, or use their existing PayPal balance to buy Bitcoin. PayPal also offers the Checkout with Crypto feature, through which users can buy services and products with Bitcoin.
When one buys Bitcoin via PayPal, it gets money through crypto spread or the difference in Bitcoin's USD exchange rate and its market price. PayPal also charges a fee, based on the dollar amount, for every Bitcoin purchase made through the platform.
One drawback of using PayPal is that you cannot transfer Bitcoin outside the platform to a personal or external crypto wallet. Therefore, just a few traders and exchanges accept PayPal.
Buying Bitcoin With Credit Card
Most crypto exchanges allow the use of credit cards to buy Bitcoin, but an exchange fee is charged for it. Most exchanges make money through transaction fees, but credit card use costs more than other options because broker fees are charged as well.
If the crypto exchange is outside your location, credit cards charge foreign transaction fees, anywhere around 1-3% of the total price. The card issuing company's policies can also affect the ability to buy crypto with the credit card. If it is allowed, buying Bitcoin through a credit card is a simple and straightforward process.
Alternate Methods To Buy Bitcoin
Here are some other ways through which you can purchase Bitcoin:
Bitcoin ATMs – The number of Bitcoin ATMs around the world are increasing every day, and these machines charge a transaction fee higher than most other crypto exchanges.
When you find a Bitcoin ATM, you need to open a new account with the ATM provider, either on-site or online. You may have to enter personal information and ID scan, and wait for approval by the provider.
Once your account is approved, you have to enter cash into the ATM, scan your wallet QR code, and you will receive the code and instructions. Use the code and follow the instructions to transfer Bitcoin to your personal wallet.
Peer-to-Peer Exchanges – P2P or peer-to-peer exchanges offer a direct connection between traders. You can create an account and then post requests to sell or buy Bitcoin, along with information related to pricing and payment methods.
P2P exchanges are not as anonymous as DEXs, but traders can search for the best possible deal for them. Such exchanges also use rating systems where users can get an idea about their trade partners before they finalize any transaction.
Conclusion
For those looking to trade in Bitcoin or other digital assets, it is important to keep costs at a minimum. Many brokers look for high commissions that can quickly minimize your profits, so it is important to choose a reliable crypto exchange.
Even though we know how to buy Bitcoin now, it is worth noting that it is a volatile currency, and there is a high risk of losing money. For conservative investors or those who can't afford to lose money presently should not trade Bitcoin. However, BTC can make a worthwhile investment for investors willing to take risks.
Make sure you purchase Bitcoin with the money you are willing to lose.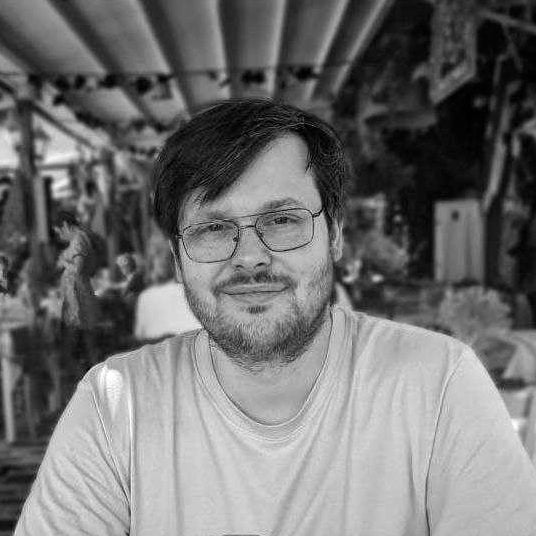 Henning is a writer and editor here at Dollargeek who is passionate about personal finance, pets and cryptocurrency. He enjoys sharing his knowledge about financial management with readers, helping them make informed decisions about their money. In his spare time, Henning can be found playing the latest video games or jamming on his guitar. He is constantly on the lookout for new ways to improve his financial literacy and stay up-to-date on the latest trends in the world of finance.