Written by
Henning Taeger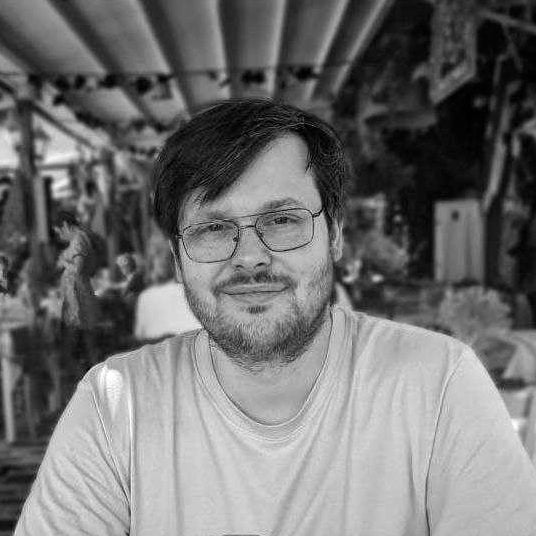 Henning is a writer and editor here at Dollargeek who is passionate about personal finance, pets and cryptocurrency. He enjoys sharing his knowledge about financial management with readers, helping them make informed decisions about their money. In his spare time, Henning can be found playing the latest video games or jamming on his guitar. He is constantly on the lookout for new ways to improve his financial literacy and stay up-to-date on the latest trends in the world of finance.
Last Update on Aug 1, 2023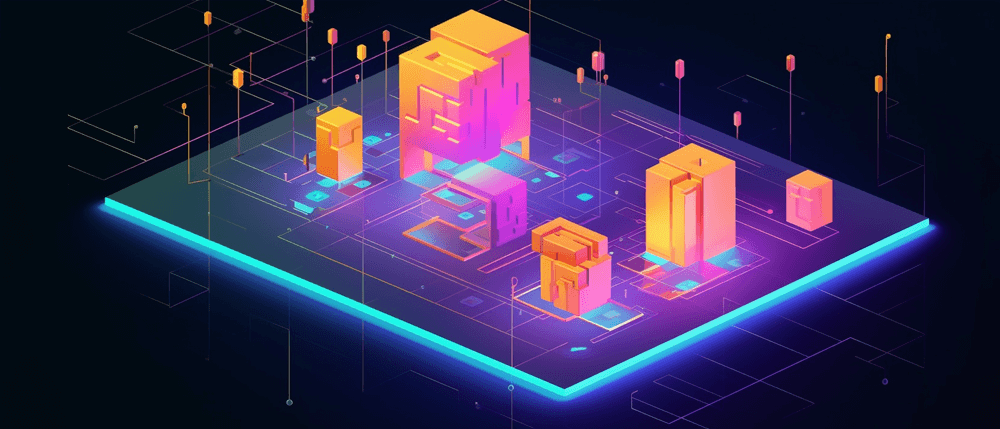 Table Of Contents
Cryptocurrencies are among the most interesting assets to invest in right now. Despite being a relatively new asset class (compared to more established options like stocks and commodities), the global crypto space is currently valued at over $1 trillion.
And, Cardano is currently one of the most popular cryptocurrencies in the market.
Even though the crypto market has endured a challenging run in 2022, there is still a lot of optimism among analysts and investors that cryptocurrencies will be back and stronger. Many prospective investors looking to secure their future are now wondering how to buy Cardano.
If you're a beginner, it's entirely understandable if you're a little confused about the process required to buy Cardano. However, once you get an understanding of how the asset works and the few things that you would need, you'll be able to make your first purchase.
And once that first purchase goes through, buying Cardano becomes as easy as making an online purchase from your favorite retailer.
In this article, we'll explain everything you need to know about buying Cardano. You'll learn what platforms can help you to process your purchase, how best to store your Cardano, and the considerations to remember before purchasing the popular cryptocurrency.
Before Buying Cardano
With Cardano still being a relatively new asset (like all cryptocurrencies), beginners will need to know a few things before taking the plunge and buying it. Primarily, this section will cover two things:
Financial considerations
Owning a wallet
Financial Considerations
The first thing you have to know about Cardano – and cryptocurrencies in general – from an investment standpoint is that it can be volatile.
All through the 2010s, Bitcoin provided an annualized return rate of 230% – more than 10 times any other asset class in the world. However, this year alone, its value has dropped significantly.
This volatility has come to describe cryptocurrencies more than any other asset class.
Think about it like this – if a stock rises by 10% in a single day, it becomes big news and everyone tries to find explanations why. If a cryptocurrency does the same, no one is surprised at this point.
Due to this volatility, crypto can be very profitable. However, the same volatility also means that investors need to be cautious with it. Many investors enter the crypto market looking to make quick money – and while that is very possible, you also shouldn't expect to see your wealth skyrocket instantly.
Here are some things you should note:
Do your research: Like every other investment asset, it is important to do your research before buying Cardano.
Invest responsibly: Never invest all of your money or investment income in any asset – not even crypto.
Have a long-term view: Unless you plan to trade actively, don't go into crypto thinking you'll 5x your investment in 5 months. That could happen, but the chances are slim. Instead, invest with a long-term view and hold Cardano for years to truly see its value grow.
Owning A Wallet
Before you buy Cardano, another important implication is a wallet.
Cryptocurrency wallets are unique products. They act like traditional wallets and bank accounts put together – a crypto wallet allows you to store your coins, and it also allows you to send and receive more coins.
The primary difference between crypto wallets and traditional wallets, however, comes in the form of the assets themselves.
Unlike cash, cryptocurrencies don't have a physical form. Instead, they are lines of code written on blockchains. So, a crypto wallet is made up of two primary parts: the public address and the private key.
A public address works like your bank account. You send it to someone, and they can use it to send you Cardano.
However, a private key works like the PIN to your bank app. Whenever you want to send Cardano from your wallet, the private key is what authorizes the transaction.
Your Cardano wallet is connected directly to the Cardano blockchain. So, whenever a transaction is made with your wallet, it is automatically updated.
Crypto wallets come in three different forms:
Hardware Wallets
A hardware wallet is a physical device that is used to store Cardano. Hardware wallets actually store your private keys off the internet. Therefore, they are much more difficult to hack. For people looking to buy huge sums of Cardano and who prioritize security over anything else, hardware wallets are perfect.
The trade-off, however, is that hardware wallets aren't so great for everyday transactions. So, if you plan to buy Cardano and use it for regular payments, hardware wallets will be a bit slow because they're not connected to the internet. However, when it comes to security, hardware wallets are the best.
Software Wallets
A software wallet is essentially an app that you download and use to store your Cardano. These apps are popular because they make it easy to send and receive Cardano. With a software wallet, transactions take seconds!
With software wallets, however, you need to be careful with security. Since they are connected to the internet, software wallets are usually targets for hackers and crypto thieves. So, you need to ensure that whatever device you download a software wallet from is secure and free of any malware.
Also, ensure that the wallet you're downloading is legitimate and from the manufacturer's official website.
Software wallets can be further grouped into:
Mobile wallets: As the name suggests, you download a mobile wallet on your mobile phone. These wallets are the best for regular transactions – some even come with QR code scanners that allow you to easily scan a recipient's wallet address when you want to pay or send someone Cardano.
Desktop wallets: Desktop wallets are downloaded on your PC or laptop. They make it easy to send and receive Cardano in seconds, and they offer total control of your coins and their security.
Paper wallets
The paper wallet isn't so popular. However, some people still use them. Paper wallets are basically pieces of paper with your wallet address and private key written on them. Some paper wallet options also come with QR codes, so anyone looking to send you Cardano can easily scan them.
Since they are pieces of paper, these wallets can't be hacked. However, the fact that they are pieces of paper also means that you need to be careful where you store them. We all know how challenging it can be to keep paper.
How To Buy Cardano
Now, you're prepared to buy Cardano. Below, we'll examine the steps involved and a few considerations for you as you proceed with your purchase.
Choose A Cryptocurrency Exchange
The first thing you will need to do when buying Cardano is to find a crypto exchange to process your purchase. A crypto exchange is a platform that facilitates the buying and selling of cryptocurrencies, primarily.
Several exchanges have expanded their offerings to include services like trading, research, payments, and more. However, the primary function of an exchange is to make it easy for anyone to buy and sell crypto.
For most people, crypto exchanges are the perfect way to buy crypto. These platforms are more trustworthy, and they connect buyers with sellers easily to process trades and transactions.
Exchanges primarily come in three forms:
Centralized Exchanges
A centralized exchange is a platform that facilitates crypto transactions. These are the most popular types of exchanges, and they are more suited for beginners because they are easier to use and more trustworthy.
With a centralized exchange, you can set up an account with your login details and trade based on your convenience. And with so many options today, you shouldn't have a problem finding one that works for you.
While centralized exchanges are great, they have a major flaw – you don't hold your coins. Most times, centralized exchanges offer you wallets where you can store your coins. The exchanges hold these coins, and they can be hacked – causing you to lose your money. So, security is a huge factor to be considered when choosing one.
Decentralized Exchanges
Decentralized exchanges allow you to trade while maintaining control of your coins. These exchanges don't rely on any central party to facilitate trades, instead gathering liquidity from different users to make transactions possible.
The decentralized exchange option is great for investors looking to control their funds. However, they tend to be more difficult to use, so they might not be ideal for you as a beginner.
Peer-To-Peer Exchanges
A peer-to-peer exchange connects buyers directly with sellers. Here, you can sign up, choose the coin you'd like to buy, the purchase amount, and the payment method. The exchange simply connects you to someone willing to sell the same coin and who meets all of your criteria. From there, you both deal and process the trade.
When selecting a crypto exchange, here are some major things you should consider
Availability: First, the exchange needs to be available and welcomed in your region. Otherwise, you might experience some difficulty using it.
Ease of use: As a beginner, this is critical. No one wants to work with an exchange that's difficult to use.
Supported coins: Whatever exchange you choose should support Cardano for sure. But, what if you want to buy other coins? Does the exchange support those?
Security: No one ever wants to have their crypto stolen. Before choosing an exchange, look into their security features – PIN, cold storage, two-factor authentication, identity verification checks, etc. are features you should keep in mind.
ID verification: Most centralized exchanges in particular require customers to verify their identities before they can buy and sell crypto. So, be sure to examine your chosen exchange's ID verification protocol.
Regulation: If your country or region has strong crypto regulation, then ensure that the exchange is licensed to operate.
Customer support: While no one wants to run into any problems, it certainly makes you feel more comfortable knowing that there's someone on the other line ready to help out.
Choose A Payment Method
The next step will be to select your preferred payment method. Once you choose an exchange, you need to fund your account somehow. And if you do eventually choose to sell Cardano, you want to ensure that you can easily sell and get your money.
Most exchanges today support three primary payment methods:
Wire transfers (depending on the region)
Cards (Mastercard, VISA, American Express, etc.)
Payment processors (PayPal, CashApp, Stripe, etc.)
If you use any of these, then you shouldn't have much of a problem processing payments using most exchanges. Simply choose which works best for you and fill in your details in the exchange's payment section.
However, there are also special payment services that are adopted by some exchanges. Services like Apple Pay, Google Pay, Banxa, Flutterwave, and so on are getting more popular, and exchanges are adding them to provide more flexibility in payments. If you have an account with any, check out the exchange to see if it is supported. You never know.
Complete Your Purchase Order
Once you've been able to verify your account and fund your account, you're ready to buy Cardano. Depending on the exchange you choose, you should be able to place an order directly.
Some exchanges require you to simply head to a page where you can buy Cardano directly. Others might match you with a trader looking to sell.
Primarily, there are three different types of orders available:
Market order: This is an instruction to buy a specific number of cryptocurrencies immediately – regardless of the price. It's usually the simplest and fastest type of purchase order.
Limit order: In a limit order, you buy Cardano at a specific target price. You might have to wait for Cardano to hit that price, however.
Stop order: With a stop order, you buy Cardano once the coin has hit a specific "stop price."
Store Your Cardano
When you've finally bought Cardano, the next step will be to store it. We already covered wallets earlier, so you know the different types available.
Most times, people who buy Cardano on centralized exchanges tend to store them on the same exchanges. You get a wallet once you open an account with a centralized exchange, and your coins are immediately sent there once you buy.
However, if you'd like full control over your funds on your private key, then you could choose to send the coins to an external wallet that you own. It's all your call.
Other Ways To Buy Cardano
While this is the primary method to purchase Cardano, there are some other ways you might want to consider:
ATMs
Crypto automated teller machines (ATMs) are getting more popular by the day. These ATMs work like traditional ATMs – only that they help you to buy and sell crypto.
To use an ATM, simply find a machine in your area. Open an account with the ATM provider and connect your wallet. Insert your cash into the ATM, scan your wallet address, and follow the on-screen instructions to purchase Cardano.
Non-Crypto Financial Services
Platforms like PayPal And CashApp are also moving heavily into crypto. These platforms might not necessarily be brokers or exchanges, but they allow people to buy and sell crypto easily.
If you already own an account with one of them, then you might want to check if they have crypto offerings and whether they support Cardano.
Gift Cards
You can also purchase Cardano using gift cards. Simply buy a retailer's gift card and find a platform where people are willing to sell crypto for these gift cards to complete your Cardano purchase.
Conclusion
With the crypto space looking to rebound, there's a strong sentiment that Cardano could see even more gains going forward.
So, are you looking to buy Cardano? It may make a good investment for anyone looking to diversify their portfolio.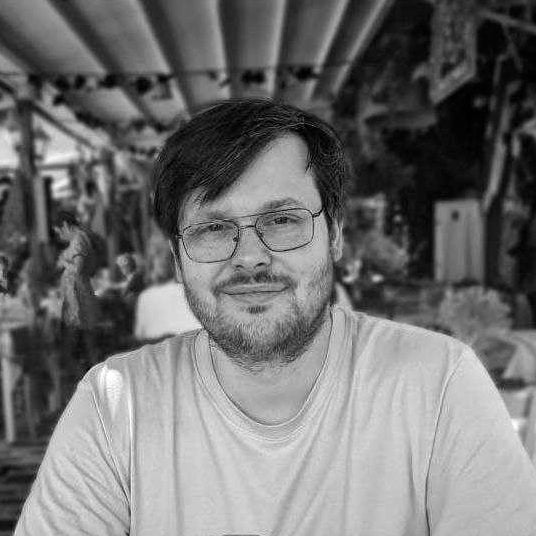 Henning is a writer and editor here at Dollargeek who is passionate about personal finance, pets and cryptocurrency. He enjoys sharing his knowledge about financial management with readers, helping them make informed decisions about their money. In his spare time, Henning can be found playing the latest video games or jamming on his guitar. He is constantly on the lookout for new ways to improve his financial literacy and stay up-to-date on the latest trends in the world of finance.