Written by
Henning Taeger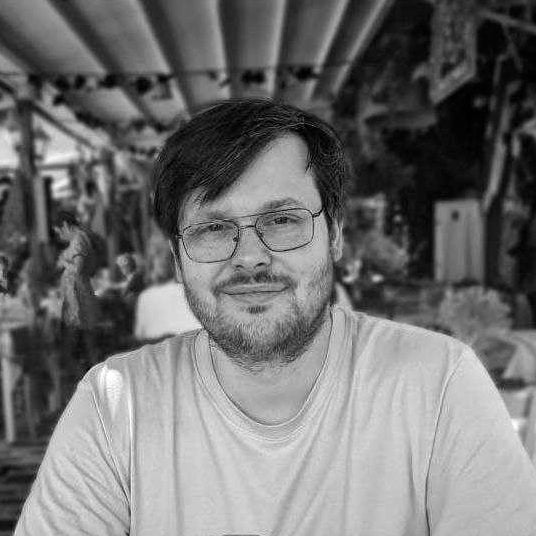 Henning is a writer and editor here at Dollargeek who is passionate about personal finance, pets and cryptocurrency. He enjoys sharing his knowledge about financial management with readers, helping them make informed decisions about their money. In his spare time, Henning can be found playing the latest video games or jamming on his guitar. He is constantly on the lookout for new ways to improve his financial literacy and stay up-to-date on the latest trends in the world of finance.
Last Update on Aug 1, 2023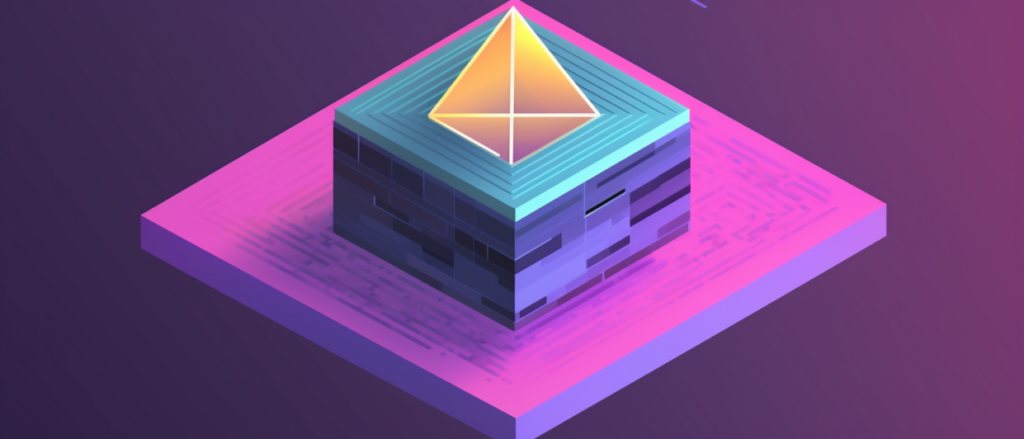 Table Of Contents
Cryptocurrency is taking over the world, and people all over the world want to grab a piece of the cake. You may have heard of Bitcoin, but another one of the top cryptocurrencies that investors purchase is the Ethereum blockchain token, also called ether or ETH.
Reports show that it has the 2nd highest value at around $250 billion and will continue to rise, most likely.
The crypto market went down in 2018-2019, but it rose to new heights around mid-2021 and is now worth much more than the previous high.
Interest among investors continues to rise for Ethereum, as it is integrated to the Ethereum Network. The overall network has a lot of room to develop, making ETH very promising for potential traders.
Many Fortune 500 companies and global financial institutions back Ethereum, proving its credibility on the global scale.
Countless people have added ETH to their financial portfolios, and if you plan to join them, this guide will tell you how to buy Ethereum, the best payment options, storage, security, and everything else you need to know.
What Is Ethereum (ETH)?
Simply put, Ethereum is a blockchain platform that powers the cryptocurrency ether (ETH) and plenty of decentralized applications.
It is always better to have an understanding and knowledge about any investment you are about to make, and the same goes for Ethereum. Price history of the currency suggests it can be used to store value, and there are many interesting developments and innovations going around ETH.
Developers use the Ethereum blockchain to create decentralized applications or dApps. Developers have to buy ETH to access the blockchain network, while the users have to purchase it to use the decentralized application.
Investors can either hold Ethereum long term, hoping for a rise in value in the coming years, or trade it regularly. Generally, there are plenty of ups and down in the value of Ethereum, and like other cryptocurrencies, there is quite a lot of risk involved in it. Owing to the volatility, it is recommended that investors keep Ethereum investments at just around 5% of their total portfolio.
What To Consider Before Buying Ethereum?
Ethereum is primarily an investment, but its development and innovation continue to go on beyond the financial sphere. Its focus is on creating a global supercomputer through which developers can get resources to build new applications. However, there are some factors you should consider before purchasing the digital currency.
Storage
Being a virtual asset, Ethereum can only be accessed online through an internet connection. You cannot physically hold the currency, and you will require a crypto wallet to keep your funds secure. This wallet will store private keys that are used for signing transactions.
Some crypto exchanges allow the storage of funds, but in most cases, you will have to open a personal wallet.
Most crypto wallets are easy to download and install on your smartphone. When not in use, you can keep the wallet offline and turn it on when you need to perform Ethereum transactions. For long-term storage, investors can use an offline wallet that offers maximum protection and security.
Volatility
Like most cryptocurrencies, ETH is quite volatile, and its price constantly fluctuates. The crypto market is unregulated, and simple events can cause ETH prices to go up and down quickly. Its price was around $15 in 2016, rising to as much as $1500 by the start of 2018, but dropping to $100 by the end of that year.
This stat shows that traders are likely at a huge risk of losing money because of the ever-changing price of the currency. You should follow a well-thought-out crypto trading strategy and try to avoid losses as much as possible.
Security
Security is a major concern when it comes to digital assets of any kind. Ethereum is no different, and the risk of hackers and cybercriminals is ever-present. In 2016, a big security threat happened when the ETH smart contract was hacked, and numerous people lost their money.
The new blockchain fought the hack and made refunds to every person who lost money. Now, Ethereum has changed the smart contract code increasing security protocols, but the threat of cybercrime is still there.
Both risk and reward are at a high when it comes to trading Ethereum, and people have to consider all factors before purchasing the currency. It is always recommended to invest low amounts at first and invest the money which you are fine with losing.
How To Buy Ethereum
Before you buy Ethereum, follow these steps:
Find A Trustworthy Crypto Trading Exchange
Before purchasing Ethereum and making any trades, you first have to find a safe and reliable crypto trading platform. There are many options when it comes to online crypto exchanges, with each having its own guidelines and charges. All the major platforms offer the ability to buy and sell Ethereum coins.
Investors have to consider the type of exchange before purchasing any digital asset. You will have the choice between crypto-to-crypto and fiat exchanges. Being a popular currency, it is easy to trade ETH on all major fiat exchanges around the world. Those investors who own other crypto assets should consider a crypto-to-crypto exchange where they can exchange their funds.
Some investors have accounts with both CTC and fiat crypto exchanges. One thing to consider is that cryptocurrencies are still unregulated, and there is a huge risk of fraud. Before finalizing a crypto exchange, ask these questions to yourself:
The location and headquarters of the crypto exchange
Whether the exchange has a legitimate license to operate
All location or jurisdiction-based guidelines and anti-money laundering practices
Security of their website
Security of your ETH and other crypto assets
Open A New Account
Once you have finalized your preferred crypto exchange, you then have to set up a new account to start purchasing and trading ETH. Just like any other brokerage platform, you have to provide some personal information like name, social security number, address, government-issued IDs, etc. The process to make a new account is relatively straightforward and quick.
After entering all your details, your account will take some while the exchange performs verification. Almost all exchanges will ask you to upload your scanned documents like passport, address and ID proof, etc., to ensure your account passes all rules and regulations. Based on your choice of exchange, it may take from one hour to 2-3 days for the verification process to complete.
Fund Your Account
You will have to deposit funds into your crypto trading account so that you can purchase Ethereum and start trading. Once your account is verified and ready to use, it does not take much time to deposit funds. You can either use a bank account wire transfer, credit card, or debit card.
Most exchanges do not have a high minimum limit, and you can purchase ETH worth as low as $5 if that works for you. Crypto exchanges charge a transaction fee for every purchase, so you must try to buy bigger amounts of Ethereum instead of smaller ones.
For C2C exchanges, depositing funds is a little bit difficult. You have to send the private code from your location to the receiver's location to send funds. This transfer usually takes longer than other exchanges.
Purchase Ethereum And Start Trading
Other investments, like ETFs, mutual funds, stocks, etc., are limited to market hours, but this is not the case with cryptocurrencies. Being decentralized, Ethereum can be bought or sold anytime, provided you have funds in your exchange account and a good internet connection.
Just choose Ethereum from the Buy list on your exchange and place your order. Enter the amount of US dollars you would like to trade for ETH, and the transaction will be completed soon. Different exchanges have a different user interface, but the buying and confirmation process of ETH transactions is similar in most of them.
Withdraw Your ETH Funds And Store Securely In Your Wallet
Most major crypto trading platforms allow the withdrawal of ETH and other currencies to your digital wallet. After you purchase Ethereum, you can get the assets transferred to your crypto wallet. Withdrawals are easy to make via fiat exchanges, but it can take longer for C2C exchanges.
On crypto-to-crypto platforms, a code is needed to transfer crypto funds to the exchange and selling them. Small amounts of the currency can be left in your exchange account, but it is recommended to transfer your funds to a personal wallet if the value is high.
For better accessibility and storage, you can choose from a number of different wallet types, each offering different security levels.
Crypto Wallets
A secure and safe place to store cryptocurrency is important, and you can do this through a digital crypto wallet. Basically, there are two types of wallets – hardware and software. Both have their pros and cons.
Software Wallets – Software or hot wallets are user-friendly and allow easy access to ETH funds because they are online and can be used through a PC or smartphone. You have to open a new account, and you can start storing your digital assets on the wallet. These are usually desktop, mobile, or web-based wallets that can be accessed from any location at any time.
Hardware Wallets – Hardware wallets store your cryptocurrency's private keys on an offline platform in a USB-shaped, small device. When you want to trade, you can connect the wallet to make transactions and bring it offline once it's done. As compared to online wallets, hardware ones offer far better security and safety of your funds.
The risk of cybercriminals, hackers, and malware is also eliminated. However, you have to be careful so that you do not lose the private keys or misplace the wallet.
For those who trade regularly and have to make frequent transactions, software wallets are better. On the other hand, people with bigger amounts of Ethereum and those who plan to hold it long term should use hardware wallets.
Conclusion
Ethereum is rapidly gaining popularity, with plenty of people trading in the digital asset. In the above guide, we read about the currency and learned how to buy Ethereum. Although there are countless innovations going around the virtual coin, it is still highly volatile, leading to high price fluctuations.
You must be aware of all the risks associated with Ethereum trading before you begin purchasing it on an online exchange. If you are willing to risk some of your money, just follow the above-mentioned steps to buy ETH.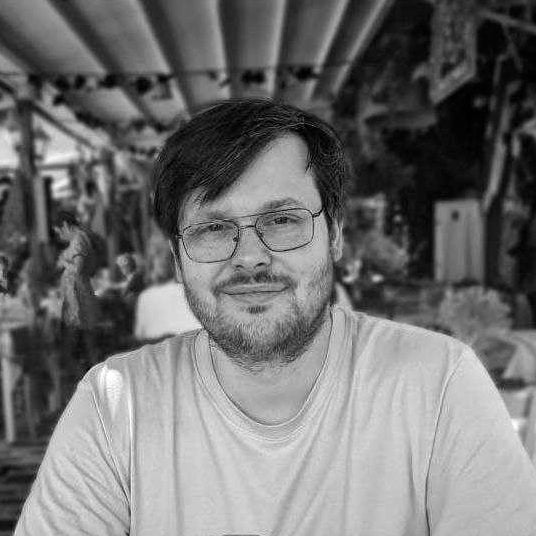 Henning is a writer and editor here at Dollargeek who is passionate about personal finance, pets and cryptocurrency. He enjoys sharing his knowledge about financial management with readers, helping them make informed decisions about their money. In his spare time, Henning can be found playing the latest video games or jamming on his guitar. He is constantly on the lookout for new ways to improve his financial literacy and stay up-to-date on the latest trends in the world of finance.