Written by
Henning Taeger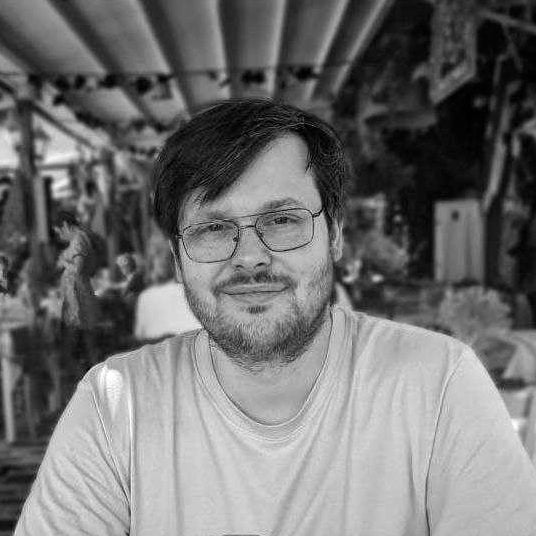 Henning is a writer and editor here at Dollargeek who is passionate about personal finance, pets and cryptocurrency. He enjoys sharing his knowledge about financial management with readers, helping them make informed decisions about their money. In his spare time, Henning can be found playing the latest video games or jamming on his guitar. He is constantly on the lookout for new ways to improve his financial literacy and stay up-to-date on the latest trends in the world of finance.
Last Update on Aug 1, 2023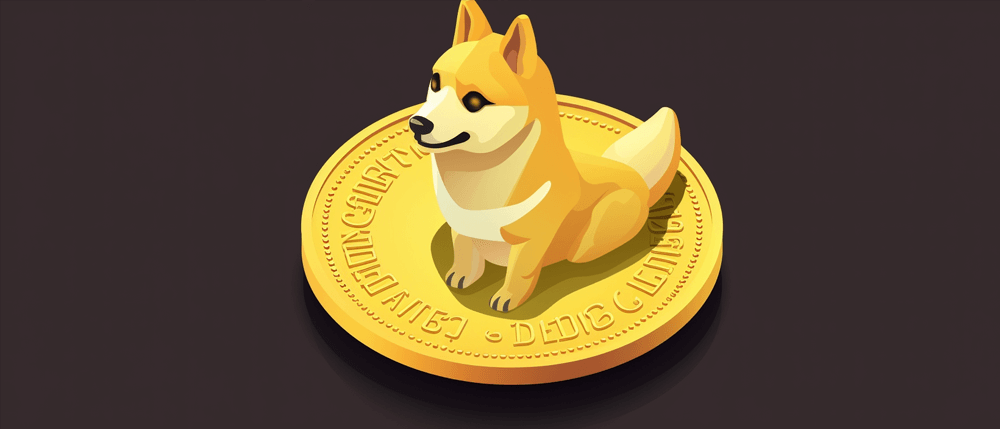 Table Of Contents
You must have heard the saying, 'Every dog has its day', and when it comes to the cryptocurrency sphere, Dogecoin has found a lot of luck. Ever since its inception from what was basically a meme, Dogecoin has been rapidly rising in popularity, with Mark Cuban, Elon Musk, and other notable people voicing their enthusiasm towards the digital currency.
Over 2021's first half, Dogecoin showed a meteoric rise in value of around 7000%, which garnered the attention of investors worldwide. It used to exist on the fringes as a joke currency, but recently, Dogecoin has forged its place among the most valuable cryptocurrencies in the world.
For those wondering how to buy Dogecoin, it is possible to do so on most major crypto exchanges using money or other digital currencies. It is also possible to accept the coin as a payment from a third party.
Some people prefer to mine Dogecoin and get rewards for helping verify the transactions on the network, but it's a complicated process.
In the cryptocurrency world, Dogecoin has a very passionate user community, but you should not just follow others. Make sure to have proper knowledge about the currency, how to buy and store it, your financial position, and other things before purchasing the coin.
This guide will help you with everything related to Dogecoin.
What Is Dogecoin?
At first, Dogecoin was started just as a lighthearted alternative to other established cryptocurrencies like Bitcoin, Ethereum, etc., but it has become very valuable recently. The Shiba Inu dog logo and the name of this coin were born through a meme, and it is not made to be scarce like Bitcoin.
Every minute around 10,000 new coins are mined, and there is no maximum limit on this.
During its early existence, Dogecoin was treated as an amusing digital currency but had very low value. However, after April 2021, it entered the top 10 cryptocurrencies based on market value that reached almost $50 billion. This is quite spectacular, considering the fact that a single Dogecoin is just worth pennies right now.
The currency was made to be abundant, and there is a lot of it in circulation throughout the world. As its supply kept on increasing, the demand increased too, driving its value up. In 2021, when the prices were rising, Dogecoin got a lot of media attention, and many more investors were attracted to the coin.
Still, just like most other options, Dogecoin is highly volatile, and its value can go up or down at any moment.
Price Analysis Of Dogecoin
Based on several expert predictions, Dogecoin's value will reach around $0.85 by 2022's end, further rising to $1.21 around 2023's end. After reaching $0.74, an all-time high, its price came down by almost 75% to $0.14 around late April 2022.
Popular crypto expert Roger Ver also known as Bitcoin Jesus, recently talked about Dogecoin on his social media, saying that he believes Dogecoin is more valuable than Bitcoin. He said that the currency could be useful on Twitter which makes it a better choice than other cryptocurrencies.
What To Consider Before Buying Dogecoin?
Here are some factors you should consider before purchasing Dogecoin:
Location of the crypto exchange – You will have to register on a crypto trading exchange to buy or sell Dogecoin, and a locally registered one is recommended. If you go for a foreign exchange, you have to take care of various jurisdictional and money-laundering regulations. You can even pay through local methods and avoid paying foreign exchange charges.
Security and Safety – As cryptocurrency is a digital asset, you have to be wary about the risk of cybercrime and hackers. The exchange you use must also have robust security features to protect your funds. Get a digital wallet where you can store your Dogecoin and other funds securely.
Transaction fees and limits – Make sure to be informed regarding any minimum or maximum purchase limits on Dogecoin. Different exchanges charge different transaction fees and have different deposit and withdrawal processes.
Financial risk – Investment and trading involve risk, and Dogecoin is highly volatile, with its price rapidly going up and down. Do not invest large amounts of money to start with, and stay within limits. Also, try to invest money that you are happy with losing so that your daily life is not affected.
How To Buy Dogecoin?
If you are thinking about how to buy Dogecoin, it is relatively simple and can be done through a few easy steps.
Consider the Amount you want to Invest
You must have heard about several people who turned into millionaires investing in Dogecoin and other digital currencies. However, profit is not guaranteed, and there is a huge risk of losing your hard-earned money. Dogecoin is very volatile because of its unlimited supply.
The price of the currency rises when more and more investors buy it. As the supply rises, the value of the coin goes down if there is not enough demand. For beginners, it is recommended to invest just around 5% of the total portfolio in Doge and other digital coins.
Before making the purchase, come up with a crypto investment strategy and consider the amount you want to invest in Dogecoin. Start with smaller amounts and try to be patient.
Find a Crypto Exchange Platform
Next, you will have to open an account on a crypto exchange where you can buy and sell Doge and other major cryptocurrencies. There are several popular platforms that offer users a simple, user-friendly interface and are very secure. Basic platforms charge high transaction fees, while advanced exchanges charge lower.
When you buy Doge through an exchange, you can either keep it there or transfer the funds to your personal wallet. This keeps your currency secure from hackers and cybercriminals. Another thing to note is that Dogecoin has become very popular and is available on all major exchanges, but there are still several exchanges that do not include it.
Open A New Account
After this, you will have to make a new account on the crypto exchange, so you can start trading Dogecoin. This is a simple process where you will have to enter some personal details. The exchange will start a verification process, and you may need to upload scanned copies of your government-issued ID, address proof, passport, driver's license, etc.
Once the verification process is over, your account will be up and running.
Deposit Money Into The Account
You must have available funds in your exchange account to buy or sell Dogecoin. Most exchanges will allow the deposit of funds through a bank wire transfer, credit, and debit cards, with some of them accepting PayPal and other methods as well.
In most cases, you can instantly use the funds deposited to your account, but you may have to wait awhile in case of large amounts. When using a credit card to make deposits, you are charged added fees, and it is not recommended.
Place Your Dogecoin Order
After depositing funds, you can start purchasing DOGE and all other available digital currencies. Go through the list of available options and click on DOGE. Pick the type of trade you want to do, click on Buy if you wish to purchase, and enter the dollar amount worth which you want Dogecoin.
The transaction will take place almost immediately because cryptocurrencies are not limited by market hours unlike stocks, mutual funds, etc. You can buy the currency on any day at any time from anywhere.
Store Your Dogecoin
Some people prefer keeping their digital assets with the exchange. However, it is connected to the internet and poses security and cybercrime risks. The best option is to transfer the coins to your personal digital crypto wallet. Crypto wallets are of two types – hardware and software.
Software wallets like mobile or desktop can be accessed through your device, and you can trade them whenever you want. Hardware wallets are usually a handheld, USB-type device that stores your Dogecoin's private keys offline.
Buying Dogecoin Through Your Bank Account
Most exchanges will let you link your bank account and deposit money through wire transfer to buy Dogecoin. In the US, you get instant and free bank transfers along with Fedwire, SEPA, etc. You will be charged a deposit fee for every transaction.
Buying Dogecoin With Debit Card
Some crypto exchanges will allow the use of debit cards to deposit funds and purchase DOGE and other coins. However, some of them charge a very high fees or support instant purchases only.
Buying Dogecoin With Credit Card
Crypto trading exchanges accept credit cards, but this option is not recommended because the transaction fee is quite high compared to other options. Some card issuers do not allow crypto transactions, and your purchase options get limited and expensive. There is a risk of losing your investment because of the interest and high fees charged by your card issuer.
Alternate Methods To Buy Dogecoin
Dogecoin ATM – It is possible to purchase the currency through Dogecoin ATMs that are present in all major US cities and many other locations around the world. You have to provide a photo ID and other basic KYC information to purchase Dogecoin from an ATM.
Peer-to-Peer Transactions – It is possible to go on a P2P platform and find sellers from whom you can buy Dogecoin for cash directly. This method involves a lot of risk and fraudsters who can rob your money. If you prefer this option, go for a reliable platform that offers escrow service and top-notch security.
Conclusion
Even though Dogecoin started as a joke, its popularity and market value have both seen a rapid rise recently. More and more investors are considering trading Dogecoin because it has a lot of potential and utility. In the above blog, we discussed how to buy Dogecoin and everything else related to it.
Make sure you compare multiple crypto exchanges and go for a reliable, trustworthy one. User interface, security, fees, and charges, etc., play a vital role. Once you purchase Dogecoin, it's up to you whether you want to hold it long term or sell it soon.
Whatever your decision might be, always remember that Dogecoin is a volatile currency, and it is risky to invest in it. If you are fine with the risks involved, you can start purchasing Dogecoin and trading in it regularly.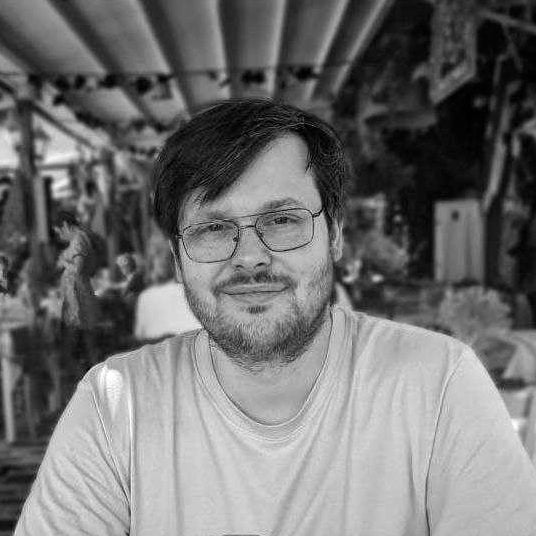 Henning is a writer and editor here at Dollargeek who is passionate about personal finance, pets and cryptocurrency. He enjoys sharing his knowledge about financial management with readers, helping them make informed decisions about their money. In his spare time, Henning can be found playing the latest video games or jamming on his guitar. He is constantly on the lookout for new ways to improve his financial literacy and stay up-to-date on the latest trends in the world of finance.