Written by
Henning Taeger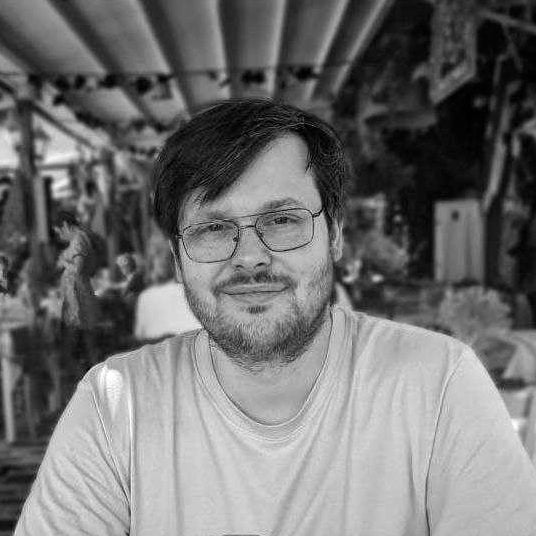 Henning is a writer and editor here at Dollargeek who is passionate about personal finance, pets and cryptocurrency. He enjoys sharing his knowledge about financial management with readers, helping them make informed decisions about their money. In his spare time, Henning can be found playing the latest video games or jamming on his guitar. He is constantly on the lookout for new ways to improve his financial literacy and stay up-to-date on the latest trends in the world of finance.
Last Update on Aug 1, 2023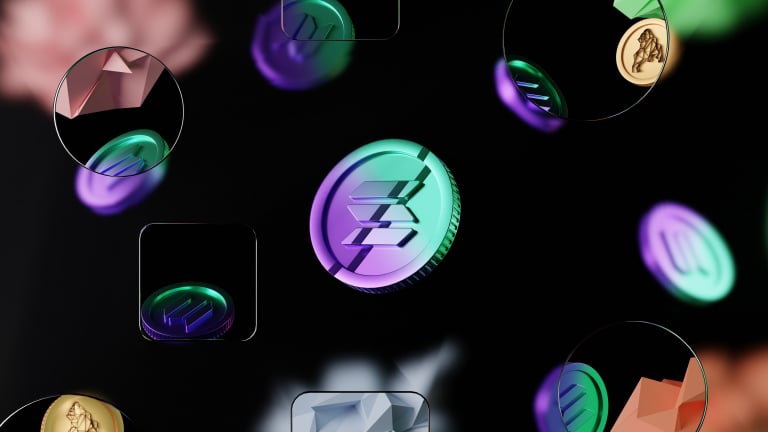 Table Of Contents
While Bitcoin remains the most popular option, the cryptocurrency market has been flooded with several assets and projects over the past few years. Several of these projects have been able to break into the limelight, offering impressive functionality and delivering solid gains for investors just as well.
Solana is one such cryptocurrency. Launched in 2020, Solana's native SOL token is currently one of the 10 most valuable cryptocurrencies in the market. The asset delivered impressive gains in 2021, with many investors being attracted to it and developers finding significant use for the Solana blockchain.
With a market cap of over $10 billion and billions in trading volumes, Solana has become a full-fledged large-cap coin. The asset is also highly resilient, and many investors are looking to purchase it just as well, since it has proven to be a viable investment.
If you're a beginner in the crypto market, finding how to buy a cryptocurrency like Solana can seem challenging. However, the process is actually basic if you know how. In this article, we'll explain the process of purchasing Solana for beginners.
What To Know Before Buying Solana
If you're serious about buying Solana, you need to understand a few things first. Solana is a unique cryptocurrency, and you need to understand how it works before investing in it. Here are a few things to note: 
Solana's structure
How to invest in cryptocurrencies
Proper Solana storage
Solana's Structure
The first thing you have to consider is Solana itself – what is it? What is its value?
Solana (SOL) is the native token of the Solana blockchain. The blockchain platform and asset were launched in March 2020 after being in development for three years. A few things to note include:
Solana aims to provide a scalable and reliable platform for developers to build and launch decentralized applications (dApps)
Solana is one of the leading "Ethereum killers" – essentially, blockchains that were built to offer possible alternatives to Ethereum.
With a transaction throughput of about 65,000 transactions per second, Solana is scalable and fast
One of the most important things to note when investing in cryptocurrencies is to find a coin with a definite use case. Solana is one such coin.
Choose A Cryptocurrency Exchange
The first step here will be to find a cryptocurrency exchange to process your purchases. These are platforms that specialize in facilitating cryptocurrency trades. They primarily bring buyers and sellers to the same platform, making it easy for anyone to get access to the coins they would like.
Today, there are hundreds of cryptocurrency exchanges available in the market. Many of them have been able to add several services to their main exchange offering – from trading and savings to cryptocurrency staking and even cards that allow investors to spend their coins more easily. Your choice will depend on what you're looking for and which exchange can give you that.
Primarily, crypto exchanges are divided into two – centralized and decentralized exchanges.
Centralized Exchanges
A centralized exchange is a platform that was built and run by a company. The company essentially acts as an intermediary, allowing buyers and sellers to easily interact and do business. In exchange, the company charges fees on transactions and trades.
Centralized exchanges are the most popular choice for anyone looking to buy crypto. They are trustworthy and reliable, and they are much easier to use. All you have to do is set up an account, verify your identity, deposit funds, and buy Solana. Ideally, a centralized exchange should help you buy Solana in minutes!
However, these exchanges aren't all perfect. Centralized exchanges give you a wallet address once you open an account with them. However, these wallets aren't self-custodial. This means that you don't control your private keys. And, if the exchange gets hacked or goes out of business for some reason, they could prevent you from withdrawing your funds.
Before selecting a centralized exchange, you want to consider the following
Licensing: Whatever exchange you choose should be licensed and approved to operate in your country.
Ease of use: As a newbie, you need an exchange that is user-friendly and easy to work with.
ID verification: Regulated exchanges are required to abide by anti-money laundering (AML) and know-your-customer (KYC) rules.
Security: You should be very curious about the exchange's security features. Look out for features like two-factor authentication (2FA), PIN security, cold storage, Email authentication, and more.
Supported coins: Of course, your chosen exchange should support Solana. However, in case you'd like to trade it, the exchange should have a variety of coins available.
Customer service: Solid customer service is the hallmark of any reliable company. Keep this in mind as you search as well.
Fees: Exchanges will charge fees for their services. The lower the fees, the better for you.
Before choosing a centralized exchange, you might want to check out some reviews online to know which will be better for you.
Decentralized Exchanges
Unlike their centralized counterparts, decentralized exchanges are built by developers but can run on their own. A decentralized exchange operates based on pre-set principles and smart contracts, allowing investors to add liquidity to pools and buy cryptocurrencies directly. 
Decentralized exchanges are great because they aren't run by any company. At the same time, they are entirely anonymous, so you can buy Solana privately without having to disclose your identity (since they don't follow any AML or KYC rules).
That said, these exchanges are much more difficult to use – especially for newbies who might not know much about crypto or blockchain. And with smart contracts still being vulnerable, hacks and security breaches are still a bit of a threat.
However, there are several impressive decentralized exchanges out there. You could check them out.
Add A Payment Method
After choosing an exchange, signing up, and completing your ID verification (if applicable), the next step for you will be to select a payment method to deposit funds.
Exchanges have made it straightforward for people to deposit funds. Primarily, you have the choice of the following channels:
Wire transfers (depending on the region)
Cards (Mastercard, VISA, etc.)
Payment processors (PayPal, CashApp, etc.)
Some exchanges might also allow you to deposit using special third-party payment platforms like Apple Pay and Google Pay. If you have an account with these platforms, you might be able to use them.
Primarily, you want to consider fees when selecting a payment channel. Cards are popular among most investors, but they tend to come with higher fees. So, examine some of the options available and choose which works best from a fee perspective.
Process Your Order
With your funded account, you can go ahead to process your order. Since the exchange you choose will have Solana, you shouldn't have a problem.
That said, if you choose to use a centralized exchange, you have the option of using three different types of orders:
Market order: This is an order to buy a coin at the current price. It's the most popular order type, and it essentially allows you to purchase Solana immediately.
Limit order: When you set a limit order, you're buying Solana, but with a limit on the maximum price. Once Solana's price hits that value – or a lower one – the exchange processes your order directly.
Stop order: With a stop order, you set a specific price for the change to purchase Solana. Once the coin's price hits that point, your purchase will be processed.
Proper Solana Storage
The next step will be to work out how to store your Solana. Cryptocurrencies are hot-ticket items in today's internet, and they are usually the targets of hackers and thieves. So, you need to understand how to store and protect your coins.
This is where crypto wallets come in. A crypto wallet allows you to store your coins and keep them safe, while also making it easy for you to process transactions.
You should know that crypto wallets don't actually hold crypto. Since cryptocurrencies don't have physical forms, your wallet consists of two things:
Your public address: A long, alphanumeric code that you give to anyone who wants to send you crypto. Think of it like your bank account number.
Your private key: A shorter code that you use to confirm outgoing transactions from your wallet – like the PIN for your mobile banking app. This should be kept private at all times.
As you can probably tell, the private key is where the money really is. If it gets into the wrong hands, your Solana could be stolen easily.
Crypto wallets come in three forms:
Hardware wallets: These are physical devices that are used to store your private keys. They use a method known as "cold storage" – essentially, storing your coins off the internet. As a result, they are virtually impossible to hack.
However, hardware wallets aren't ideal for regular transactions, so they might not work if you want to use Solana for payments.
Software wallets: These are the most popular types of wallets. They are apps that are installed on your phone or computer, and they allow you to make easy and convenient transactions.
Since they are apps, software wallets are most susceptible to hacks. So, you need to be careful to ensure that your device is free of malware. Also, be sure to only download your wallet from the manufacturer's website.
Paper wallets: A paper wallet is a piece of paper with your wallet address and private key written on it. Some of them also have QR codes, which can be scanned for quick transaction processing.
By design, paper wallets can't be hacked. But, they're pieces of paper nonetheless. You need to be careful with one.
Important – Storing Your Solana
If you buy Solana via a centralized exchange, then your coins will be sent to the wallet you own on the exchange. However, as stated earlier, these wallets are noncustodial. So, you won't get to control your private keys. And if the exchange gets hacked or shuts down, your funds might be at stake.
For investors who would like to hold their private keys, self-custodial wallets are ideal. Choose between a hardware wallet, a software wallet, and a paper wallet, and you should be fine.
Investing In Cryptocurrencies
Moving on, investors would also want to keep Solana's mechanism in mind. Like all cryptocurrencies, Solana is prone to risk and volatility.
All through 2021, Solana's price jumped by a staggering 9,155%. However, the coin's price has so far dropped by 79% in 2022. This volatility is common to almost all cryptocurrencies – and large-cap coins like Solana are especially prone to it.
As an investor, you need to be aware of this. Cryptocurrencies can be very profitable, but they are also risky. Thus, keep the following in mind:
Invest responsibly: Remember the age-old recommendation and never put all of your eggs in one basket. Diversify your investment portfolio and hedge against risk.
Invest with a long-term view: When it comes to cryptocurrencies, the best bet is usually to invest for the long term. This way, you can enjoy gains that accrue over time.
Always do your research: Cryptocurrencies are highly speculative assets. So, before buying Solana, be sure to do proper research into it.
Other Ways To Buy Solana
While exchanges provide the most popular services for anyone looking to buy Solana, you actually have some additional options. These include:
Crypto ATMs
A crypto automated teller machine (ATM) works just like a traditional ATM. They make it easy for you to buy and sell crypto, and they're getting more popular by the day – especially in developed countries.
To use a crypto ATM, simply find a machine that supports Solana. Create an account with the AT provider, verify your identity, and connect your wallet. Insert cash into the ATM and select how much you'd like to purchase in Solana. Your purchase will be processed immediately from there.
Peer-To-Peer Exchanges
A peer-to-peer exchange brings buyers and sellers directly together. You can see someone who's willing to sell Solana, how much they'd like to sell, and the payment channels they accept.
Peer-to-peer exchanges work especially well when you need to buy Solana without having to go through identity verification protocols. Many of them also have safeguards in place to prevent fraud, so you shouldn't have a problem.
Gift Cards
Some cryptocurrency sellers accept gift cards as a payment method. In fact, several peer-to-peer exchanges and centralized exchanges accept them as well.
Once you've got your gift card, simply find a platform that accepts it and make your purchase order. Of course, you have to beware of fraudulent activities.
Non-Crypto Financial Services
Some financial platforms have moved into the crypto space recently and have made it easy for investors to also purchase cryptocurrencies. These could be traditional stockbrokers that have expanded into cryptocurrencies, payment processors with crypto exchange functionalities, and more.
You can do your research to find available options and process your purchase directly.
Conclusion
Solana's growth in the past year has been impressive. And despite the market downturn, the asset has continued to draw a lot of investor attention. As cryptocurrencies break even deeper into mainstream consciousness, Solana has become a top attraction for investors.
We've outlined the steps involved in buying Solana above. Remember to do your research before making a purchase, invest responsibly, and focus on storing your coins safely.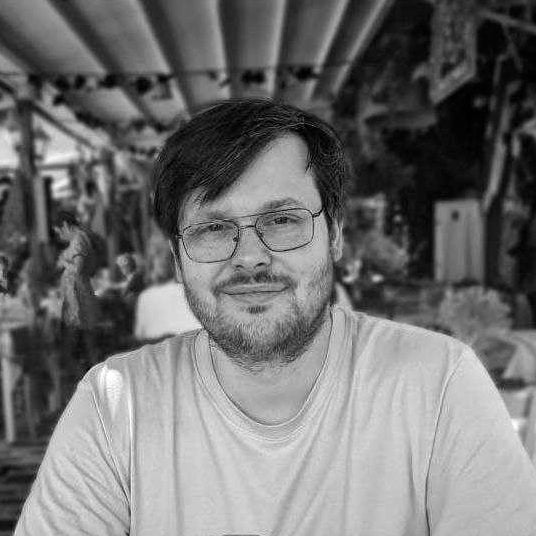 Henning is a writer and editor here at Dollargeek who is passionate about personal finance, pets and cryptocurrency. He enjoys sharing his knowledge about financial management with readers, helping them make informed decisions about their money. In his spare time, Henning can be found playing the latest video games or jamming on his guitar. He is constantly on the lookout for new ways to improve his financial literacy and stay up-to-date on the latest trends in the world of finance.