Written by
Henning Taeger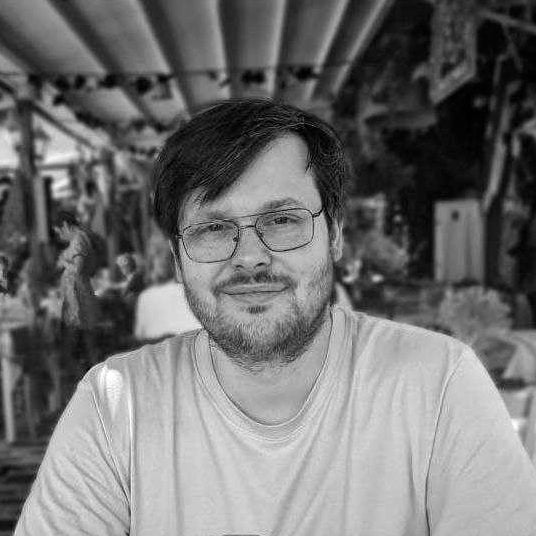 Henning is a writer and editor here at Dollargeek who is passionate about personal finance, pets and cryptocurrency. He enjoys sharing his knowledge about financial management with readers, helping them make informed decisions about their money. In his spare time, Henning can be found playing the latest video games or jamming on his guitar. He is constantly on the lookout for new ways to improve his financial literacy and stay up-to-date on the latest trends in the world of finance.
Last Update on Aug 1, 2023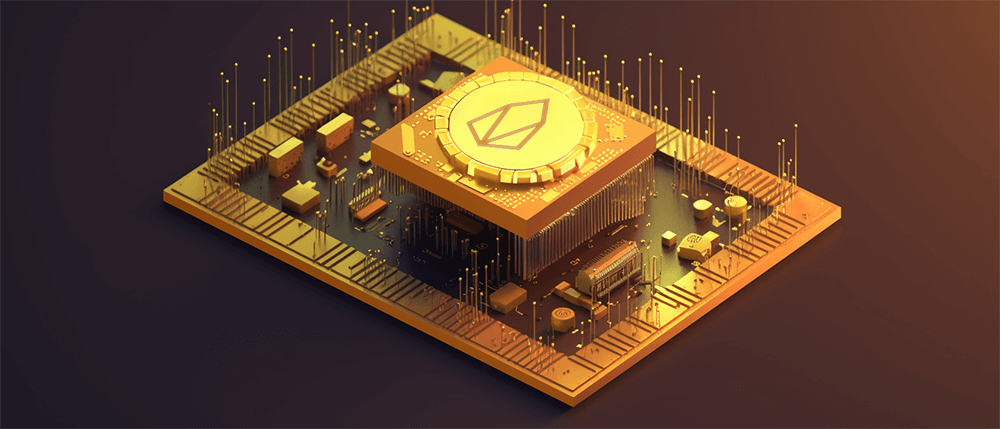 Table Of Contents
Decentralized applications are some of the most significant innovations of revolutionary blockchain technology. The digital applications or programs exist and run autonomously on a peer-to-peer network of computers.
The programs are increasingly transforming various sectors and operations as they are free of control and interference from a single authority. Ethernet over Sonnet (EOS) is one platform that enables the development of decentralized applications for various tasks.
Understanding EOS
EOS is one of the most sought-after platforms and home to one of the most potent blockchain-based infrastructures. The infrastructure enables the development and execution of decentralized applications (dApps).
Moreover, it has carved a niche by offering an easy-to-use operating system that simplifies the process of coming up with dApps.
Its popularity among developers stems from the unique structure that makes it easier to develop decentralized applications. The presence of a web toolkit and built-in features has allowed developers of all skill sets to create applications for performing different functions.
It also relies on a structural governance model. Regulations on how the network operates are arrived at through consensus.
In addition, EOS seeks to become more scalable and flexible, thus making it easy for developers to create dApps. Therefore, it does not come as a surprise that most people often explore ways of buying native tokens.
EOS is the native token that powers the EOS ecosystem, acting as a medium through which developers and other people settle transactions on the network. The coin also accords users the ability to develop dApps in the network.
There are many ways to get hold of the EOS cryptocurrency, as one of the most sought-after, given its ties to decentralized applications.
Buy EOS Through Cryptocurrency Exchanges
Step 1: Choose A Crypto Exchange
Cryptocurrency exchanges offer the easiest and most cost-effective way of purchasing EOS. Such platforms stand out partly because they offer a trading platform where one can purchase the desired amount of EOS coins by clicking the buy option.
While there are dozens of cryptocurrency exchanges, one is always sure to be spoiled for choice. While choosing cryptocurrency exchange, there are several things to keep in mind.
Fees: Crypto exchanges make money by charging fees to people buying and selling cryptocurrency. Therefore, selecting a crypto exchange that sets competitive prices is essential. In addition, ensure that the platform supports the preferred means you wish to use to deposit money for completing the transactions.
Security: Trust is always a big issue in the unregulated industry. Therefore, settling on an exchange that deploys advanced security measures to protect clients' holdings and data is vital. A secure crypto exchange will always guarantee peace of mind while venturing into digital cryptocurrency.
Regulated: It is best practice to only do business with a cryptocurrency that boosts certification from some of the most significant regulatory agencies. Therefore, one can rest assured that they are dealing with a legitimate broker in buying LTC.
User-Friendly Platform: The cryptocurrency exchange should also have a user-friendly platform for buying LTC. Buying LTC should not be complicated, but as easy as clicking buttons.
Step 2: Open A Crypto Exchange Account
Once you come about an exchange that ticks all the boxes on security, regulation, ease of use, and competitive fees, opening an account should follow suit. But, again, the exchange should provide an easy-to-fill form as part of the registration process.
Some of the information required to open a crypto exchange account include:
Full names
Date of birth
Email address
A scan of a valid passport, driving license, or ID
Sharing personal information is a must in legit cryptocurrency exchanges as part of the know-your-customer policies. Once all the information checks out, the broker will open an account for use in buying EOS.
Step 3: Fund Crypto Exchange Account
With the crypto exchange account set up, funding is vital for EOS purchases. Most crypto exchanges offer an array of options to use to make deposits.
Bank transfer is a commonly used method for deposits as it is cost-effective.
However, it can take some time before the amount reflects in the account. Credit and debit cards are other popular options for making deposits, enabling real-time account funding. However, they come with additional charges in fees.
Some crypto exchanges accept deposits from electronic payments, such as PayPal.
Step 4: Choose An EOS Wallet
Owning a functional digital wallet is vital before buying any EOS. The wallets offer safe storage of private keys that people use to access and transfer cryptocurrencies. While EOS is an ERC-20 token, one can store the digital token in several ERC-20 compatible wallets. The wallets are broadly classified depending on the method of storage and location of storage.
Hot Wallets are connected to the internet and store private keys on online servers. They are ideal for people engaged in active cryptocurrency transactions and thus need constant access to their private keys. The wallets are easy to set up and quick to access. However, their connection to the internet leaves them susceptible to hack attacks.
Cold Wallets are crypto wallets not connected to the internet and operate by storing users' private keys offline. The lack of internet connectivity affirms their security level. Additionally, they are less risky. Therefore, they are suitable for long-term investors who don't need constant access to their private keys.
Additionally, they are ideal for storing large amounts of cryptocurrencies.
Hardware Wallets are some of the best cold wallets for storing private keys. While not connected to the internet, it could be a battery-less device such as a USB to store the generated private keys.
Paper wallets: A cold wallet whereby the private keys that prove ownership of cryptocurrencies are printed on. Once the keys are printed on the paper, they can be stored in a safe deposit for safe storage.
Some of the things to look for while scanning for a crypto wallet are:
Security: It should always be a top consideration, as hackers constantly look for loopholes to access private keys. When dealing with an online wallet, it is crucial to look for things like two-factor authentication and advanced encryption for added security. For cold wallets, it is vital to ensure that no one has access to the hardware or paper used to store the private keys.
Private keys: A good crypto wallet accords users complete control of the private keys. There should be no other intermediary that knows the whereabouts or have access to the private keys.
Continued development is essential for online wallets to enhance security measures to keep hackers at bay. With hackers advancing their skills and tactics by the day, constant development is the only way to remain a step ahead all the time.
Review: Looking for what other people say online about a given crypto wallet before signing up is vital. It is critical to check for security flaws, customer service, and development.
Step 5: Purchase EOS
Once you have signed up for a cryptocurrency exchange account and funded it, it becomes much easier to access the trading portal in most exchanges to buy EOS. In the trading platform, there is usually a buying portal whereby one can set the amount of EOS they wish to buy depending on the amount deposited in the account.
Once an account holder places a buy order, the broker will fill the order and allocate the desired amount of EOS tokens. Alternatively, some exchanges allow people to open a trade in the spot market. In this case, one can set the price they wish to purchase EOS
Step 6: Withdraw EOS Tokens And Deposit Them In The Wallet
Once you have bought the desired amount of EOS tokens, transferring them from the exchange to a crypto wallet would be wise. Given how vulnerable crypto exchanges are to hack attacks, storing the private keys on a secure crypto wallet is vital. Crypto wallets ensure one's holdings are secure in case the exchange comes under attack or becomes insolvent, as in some cases.
Crypto ATMs
Currently, no ATMs have added support for the EOS tokens. Therefore, it is impossible to purchase the EOS ecosystem currency outright through such machines as one of the options for Bitcoin and Litecoin.
Direct EOS Purchases
It is possible to purchase an EOS token without going the crypto exchange route. In this case, peer-to-peer trading is one of the best options. The only requirement, in this case, is to reach an agreement with someone who has the tokens and wishes to sell them. Once you agree on the purchase price, the seller can send the EOS tokens to your wallet as part of the transaction.
Why Buy EOS
EOS is one of the biggest and fastest-growing platforms for developing decentralized applications. It's become a preferred platform for developers looking to create games and other applications. It is the second most popular decentralized app development platform to develop various games, applications, and non-fungible tokens.
Consequently, demand for the native EOS token is on the rise.
It stands out as a key and direct competitor of Ethereum in offering better and faster processing transactions. Its blockchain can process more than 10,000 transactions per second.
It also comes with a unique structure that eliminates transaction costs making it a preferred domain for developers.
While EOS is both a token and a network for developing decentralized applications, creators and users continue adding more activity to the asset.
Consequently, the value of the platform and the underlying digital currency could rise to new heights amid the crypto adoption in the mainstream sector. EOS is worth considering, if you're in the process of diversifying your portfolio.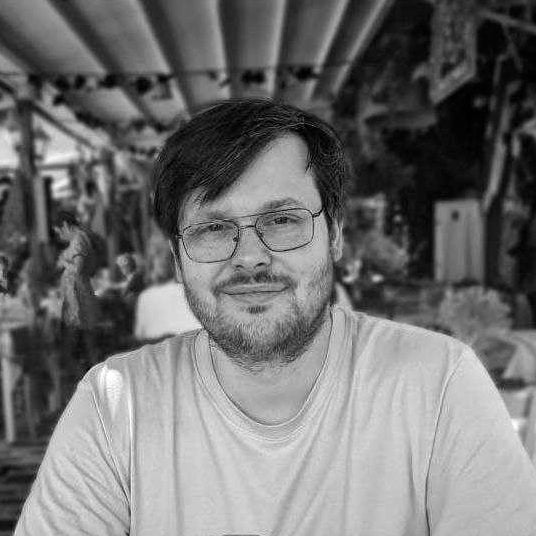 Henning is a writer and editor here at Dollargeek who is passionate about personal finance, pets and cryptocurrency. He enjoys sharing his knowledge about financial management with readers, helping them make informed decisions about their money. In his spare time, Henning can be found playing the latest video games or jamming on his guitar. He is constantly on the lookout for new ways to improve his financial literacy and stay up-to-date on the latest trends in the world of finance.