Written by
Henning Taeger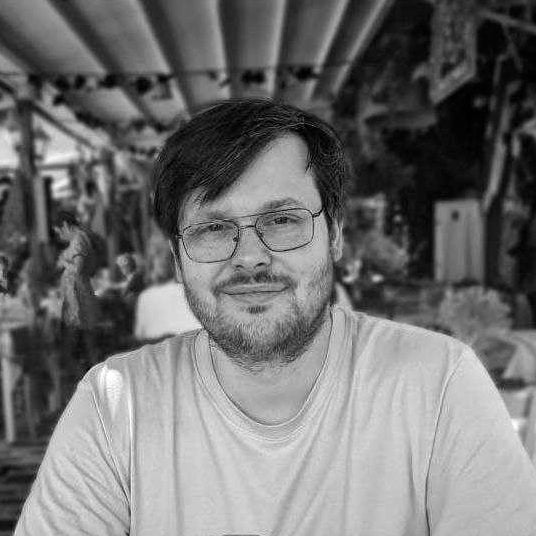 Henning is a writer and editor here at Dollargeek who is passionate about personal finance, pets and cryptocurrency. He enjoys sharing his knowledge about financial management with readers, helping them make informed decisions about their money. In his spare time, Henning can be found playing the latest video games or jamming on his guitar. He is constantly on the lookout for new ways to improve his financial literacy and stay up-to-date on the latest trends in the world of finance.
Last Update on Aug 1, 2023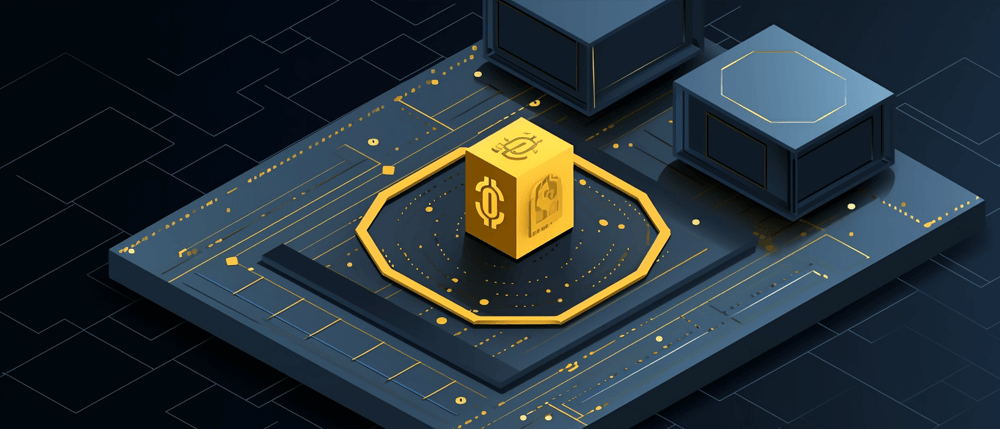 Table Of Contents
XRP is a digital asset, and one of the most popular cryptocurrencies in the world. It was built by California-based Ripple Labs and has become the crypto industry's de facto option for cross-border payments.
Ripple's objective for XRP is to make the asset the global standard for remittances. And over the past few years, the company has managed to strike deals with financial giants worldwide to bring this objective to life. All of these partnerships rely on the use of XRP.
Besides its impressive use case, XRP is also one of the most valuable assets in the crypto market entirely. Its market cap stands at over $15 billion, and it has teeming investors who believe in its vision and long-term potential.
Currently, XRP fits the perfect description of a functional cryptocurrency. The asset has a valuable use case, and its price has also been delivering some impressive gains for investors over the past few years. A combination of all of this makes XRP quite the attractive investment.
Newbie crypto investors looking for the right coin to buy could definitely find some use for XRP. However, how do you buy it? What are the steps and considerations needed for making this purchase? We'll consider all of this and much more in this article.
Considerations Before Buying XRP
XRP is a very attractive asset. However, before you take the plunge, it is important for you to understand a few things about the asset – and cryptocurrencies in general. In this section, we'll consider three important things:
XRP's goal and value proposition
Responsible cryptocurrency investing
Proper cryptocurrency storage
How To Buy XRP
Choosing An Exchange
The first step for you will be to find a cryptocurrency exchange to help process your purchase Cryptocurrency exchanges are platforms that help to facilitate coin sales and purchases. They are usually trustworthy and easy to use, and they are the most popular options for anyone looking to buy coins.
Cryptocurrency exchanges usually come in two different forms – centralized and decentralized exchanges.
Centralized Exchanges
A centralized crypto exchange is a platform that is created and run by a company. They take charge of its daily operations, and they set the rules – including services offered, fees charged, and more.
Centralized exchanges are popular because they are trustworthy. They are run by companies, and they have legal structures. Just as well, a centralized exchange is more convenient. So, they especially work for beginners looking to enter the market.
When you open an account with a centralized exchange, you get a wallet address. So, you don't necessarily have to download a separate wallet if you want to buy XRP.
Before selecting a centralized exchange, you will need to keep a few things in mind:
Licensing: Your chosen exchange has to be licensed to operate in your country – if your country has strong crypto regulations.
Ease of use: You want to ensure that the exchange you choose is easy to use and get around.
ID verification: Regulated exchanges have to follow anti-money laundering (AML) and know-your-customer (KYC) rules. This means that you need to verify your identity.
Security: Crypto thieves are always on the prowl. So, your exchange must protect your money. Look out for features like two-factor authentication (2FA), PIN security, cold storage, Email authentication, and more.
Supported coins: Your exchange needs to support XRP. However, ensure that they support other coins in case you'd like to trade XRP for something else.
Customer service: While no one wants to have any problems, it helps to know that your exchange is there for you if you need any help. So, customer service is an important consideration for you.
Fees: Crypto exchanges charge fees for their services. Examine their fee structure to ensure that they are affordable.
We recommend looking through different reviews before selecting one.
Decentralized Exchanges
Over the past few years, decentralized exchanges have become more popular. Unlike their centralized counterparts, these exchanges run on their own. They are built by developers, but they operate based on smart contracts. There's no company overseeing a decentralized exchange, and its sole job is to connect buyers with sellers.
Besides their autonomy, decentralized exchanges are anonymous. They don't follow any AML or kYC rules, so anyone looking to buy XR without disclosing their identity can use a decentralized exchange easily.
However, decentralized exchanges aren't perfect. They're more challenging to use than their centralized counterparts, and they are more prone to hacks and security breaches.
Nevertheless, there are several impressive options out there. So, check out reviews to see which could work for you.
Choose Your Payment Method
Once you've found your desired exchange, you'd need to make a deposit. This means finding the right payment method to process your deposit.
If you'd be using a decentralized exchange, you'll have to connect your wallet and probably purchase a stablecoin. However, if you're using a centralized exchange, you have three primary options:
Wire transfers (depending on the region)
Cards (Mastercard, VISA, etc.)
Payment processors (PayPal, CashApp, etc.)
Interestingly, several exchanges are also compatible with additional payment channels like Apple Pay, Flutterwave, and Google Pay. If you own an account with these platforms, you could see if your exchange supports them. Otherwise, the other payment channels will have to suffice.
Make Your XRP Order
The next step will be to head to the exchange and buy XRP. Most exchanges already make it easy for you to do this – simply order XRP, enter your payment method, and process your purchase.
When ordering XRP, you have three primary options:
Market order: The market order is the most popular order type. Here, you order the exchange to buy XRP at its current price. Thanks to its speed and convenience, most investors use the market order.
Limit order: A limit order allows you to buy XRP. you set a maximum price, and the exchange processes the order once XRP's price hits that point – or lower.
Stop order: A stop order allows you to set a specific price for the XRP purchase. Once the coin's value hits your stop point, the purchase will be processed.
XRP's Goal And Value Proposition
You also need to understand what XRP is and the function it hopes to serve. As explained earlier, XRP was built to be a reliable payment system that allows people to send money across borders seamlessly.
Ripple Labs envisions XRP as the global standard for cross-border payments – possibly replacing the Society for Worldwide Interbank Financial Telecommunications (SWIFT).
With XRP at its core, Ripple is hoping to create a world where cross-border transfers will be faster, cheaper, and more efficient than traditional methods.
XRP is one of the many cryptocurrencies that have a definitive use case. And so far, the asset has shown significant value across the board.
Besides being functional, XRP is also an impressive investment. As a large-cap coin, XRP is one of the coins to gain whenever the market enjoys a rally.
Responsible Cryptocurrency Investing
Investors would also want to remember that XRP is a cryptocurrency – an asset which, innately, is volatile. This volatility can be beneficial for investors, but it also requires investors to be cautious.
XRP's price jumped by an impressive 155% in 2021.
However, its price has also dropped by 58% in 2022 thus far. While this isn't quite as volatile as several other coins, investors need to be wary of the risks nonetheless. To that end, keep the following in mind:
Diversify your portfolio: Remember to never put all of your investment income in XRP. Diversify as much as possible – especially into other high-value coins.
Be ready to hold: Unless you plan to trade XRP actively, the best strategy for you could be to hold it for long. This way, you get to enjoy gains as they come in over time, and you don't have to worry about monetary price swings.
Stay vigilant: It's not just enough to buy a coin – you need to also keep an eye on it. Watch out for news and updates on market sentiment, so you know what investors are saying about the coin and can act accordingly.
Proper Cryptocurrency Storage
When you eventually buy XRP, it is also important to know how best to store it. Cryptocurrencies are easy targets for hackers and thieves, and the only way to ensure the safety of your funds is to store them appropriately.
This is why you need a cryptocurrency wallet. Crypto wallets are services that help you to effectively store your coins. They work like a combination of traditional wallets and bank accounts, allowing for easy asset storage and transactions.
A crypto wallet typically consists of two parts:
The wallet address: A long, alphanumeric combination that represents your identity on the blockchain. You give it to someone who wants to send you coins – just like your bank account number.
The private key: A much shorter code that you use to verify outgoing transactions – just like a PIN to your mobile banking app.
Your wallet is connected to the blockchain. So, whenever a transaction is made involving your address, it is automatically updated to reflect its new balance.
Generally, crypto wallets come in three types:
Hardware wallets: A hardware wallet is a physical device that helps you to store your coins. It practices a storage method called "cold storage" – essentially, keeping coins off the blockchain. This way, it is virtually impossible for a hacker to break into a hardware wallet. Hardware wallets are especially ideal for long-term holders and investors. However, if you plan to make regular transactions or send XRP, you would need something else.
Software wallets: Software wallets are the perfect tool for anyone looking to make regular transactions – or use XRP for payments. They are basically apps that are downloaded on your mobile phone or computer, and which help you to process transactions easily. The only challenge is that software wallets are most prone to attacks. Since they are installed on devices, they can be hacked or broken into. This is why we recommend ensuring that your device is free of any virus. Also, be sure to only download a wallet from the official manufacturer's website.
Paper wallets: A paper wallet is just what it sounds like – a piece of paper. It holds your private key and public address, and some of them also come with barcodes that can be scanned to reveal your address. Paper wallets are great because they can't be hacked. However, they are still pieces of paper. Storing them is the challenge, and you need to ensure they don't fall into the wrong hands.
XRP Storage
The final step is finding how to store your XRP. We already covered this section earlier.
Simply remember that most centralized exchanges give you a wallet address as soon as you sign up. However, these wallets aren't custodial. The exchange still holds your private keys, and its controlling company could restrict you from withdrawing or moving your funds if the exchange gets hacked or runs out of business.
If you'd like to hold your private keys, then you need a custodial wallet. Look through the options available to you above, and you should be able to find one that works for you
Hardware wallets: Great for security. Not so ideal for everyday transactions
Software wallets: Great for quick transactions., but they come with a higher security responsibility
Paper wallets: Virtually unhackable, but they're finicky to deal with and keep safe.
Other Ways To Buy XRP
While exchanges are the most popular platforms for anyone looking to buy XRP, there are several other options available to you. These include:
Crypto ATMs
A crypto automated teller machine (ATM) operates just like a traditional ATM. They allow you to buy and sell coins with cash.
All you have to do is find an ATM that supports XRP, create an account with the ATM's manufacturer, and verify your identity. Connect your wallet, insert your cash, and choose how much you;d like to buy in XRP. Once the deposit is confirmed, your purchase will be processed.
Peer-to-peer Exchanges
A peer-to-peer exchange focuses on connecting buyers with sellers. As a buyer, such an exchange allows you to connect with someone who wants to sell XRP. You can choose the desired payment channel, how much XRP you'd like to purchase, and other parameters.
These exchanges are essentially ideal if you'd like to buy XRP without the stress of identity verification protocols. They also come with escrow accounts and other protocols that can prevent fraud, so you should be fine.
Gift Cards
You could find sellers who accept gift cards as a payment method. Today, several centralized and peer-to-peer exchanges allow you to make payments using gift cards.
If you have a gift card, you can check the exchanges and platforms that accept this as a payment method and use them.
Non-Crypto Financial Services
Over the years, there has been a noticeable push by financial service platforms to push into crypto. Brokerage platforms and payment processors are among the most prominent, and they've embraced crypto more because they want to appeal to a broader market.
Conclusion
XRP is one of the most popular and most valuable cryptocurrencies in the market. Even with the current downturn, investors are excited about XRP because of its growing use case and profitability as an investment asset.
Going forward, analysts believe that cryptocurrencies would eventually see gains and price surges. Once this happens, XRP will be one of the most attractive assets in the market. However, before committing funds to the coin, remember to do your research and find the best platform to facilitate your trade – as well as one that helps you to store your coins effectively.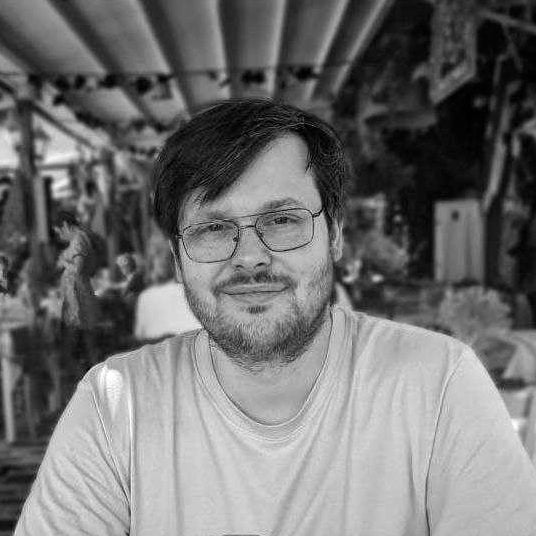 Henning is a writer and editor here at Dollargeek who is passionate about personal finance, pets and cryptocurrency. He enjoys sharing his knowledge about financial management with readers, helping them make informed decisions about their money. In his spare time, Henning can be found playing the latest video games or jamming on his guitar. He is constantly on the lookout for new ways to improve his financial literacy and stay up-to-date on the latest trends in the world of finance.