Written by
Henning Taeger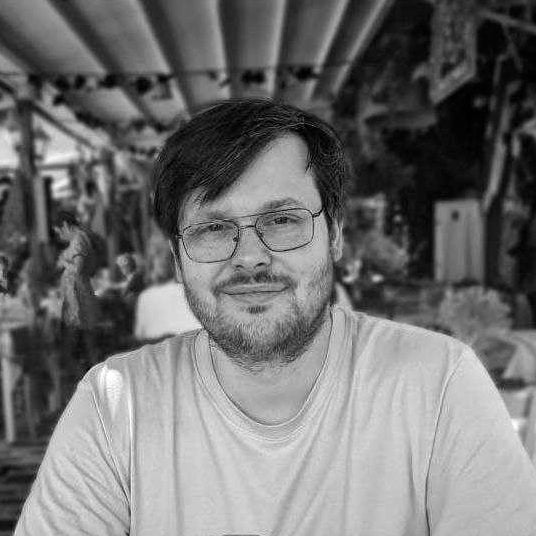 Henning is a writer and editor here at Dollargeek who is passionate about personal finance, pets and cryptocurrency. He enjoys sharing his knowledge about financial management with readers, helping them make informed decisions about their money. In his spare time, Henning can be found playing the latest video games or jamming on his guitar. He is constantly on the lookout for new ways to improve his financial literacy and stay up-to-date on the latest trends in the world of finance.
Last Update on Aug 1, 2023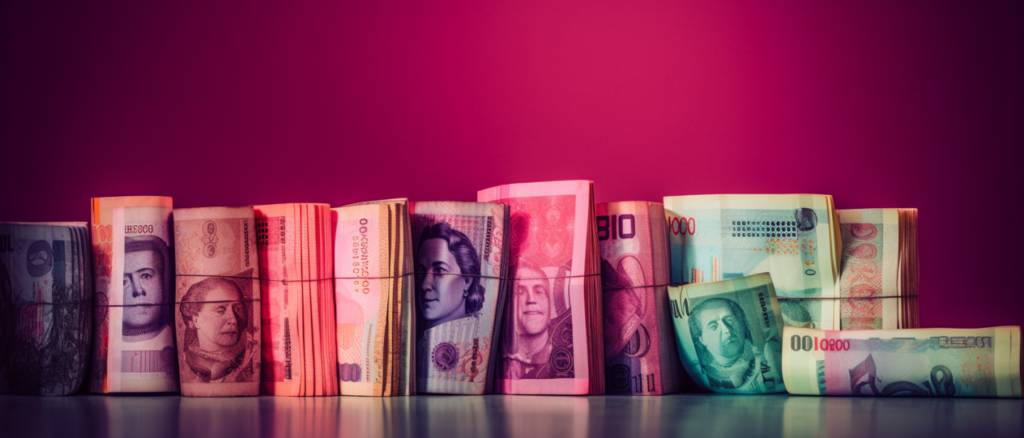 Table Of Contents
Shiba Inu is one of the most popular cryptocurrencies in the world at the moment. The asset has been around since August 2020, but it has already become one of the most valuable assets in the market, with a market cap worth billions of dollars.
The rise in Shiba Inu's price has come primarily from social media hype. The asset is a leader among meme coins – a subgroup of cryptocurrencies that have managed to build a cult following and which are seeing massive adoption across social media and online forums.
The self-styled "Dogecoin killer," Shiba Inu has managed to build a loyal fan base, with millions of people feeding off social media hype and general positive market sentiment.
And like many other meme coins, Shiba Inu's developers have also been working on bringing more functionality to the asset – including working on a metaverse platform called the Shibverse.
With a loyal fan base and committed developers, it's easy to see how Shiba Inu is getting more attention from investors. However, crypto newbies might not necessarily understand how to buy it.
Plenty of people believe that buying cryptocurrencies like Shiba Inu can be challenging, but it's actually not – under the right circumstances, you can buy Shiba Inu straight from your couch!
In this article, we'll take you through everything you need to know to get started with Shiba Inu and how to purchase it. Let's begin.
A Few Things To Note Before Buying Shiba Inu
Like all cryptocurrencies, Shiba Inu is a peculiar asset. And while many investors are trooping to buy it, you need to keep a few things in mind first. These include:
Financial considerations for investing in Shiba Inu
Owning a wallet
Financial Considerations For Investing In Shiba Inu
As explained earlier, Shiba Inu is a meme coin. These are assets whose prices tend to change based on sentiment across social media and online forums.
Unlike traditional cryptocurrencies like Bitcoin and Ethereum, Shiba Inu doesn't necessarily have a definitive use case yet. And as a meme coin, Shiba Inu's price is even more volatile than most other cryptocurrencies.
Fortunately, Shiba Inu's developers are also working on bringing some use cases to the platform. For instance, they're working on the Shibverse – a metaverse platform that will be powered by the coin. Also, some companies have started to accept Shiba Inu for payments – for instance, AMC Theaters started accepting the coin for movie ticket payments in April 2022.
Due to its propensity for volatility, it's more important to be careful when investing in Shiba Inu. As a newbie investor, here are a few things you should keep in mind before buying Shiba Inu:
It's quite risky: Shiba Inu is a highly volatile asset. So, you should be prepared for some price swings. We recommend that you invest with a long-term view. This way, you can rest assured of gains down the line.
Invest responsibly: While Shiba Inu has delivered impressive gains for investors in the past, remember not to put all of your eggs in one basket. Always diversify your investment.
Always do your research: A chunk of Shiba Inu's growth comes from social media hype. So, you might want to keep an eye on trends and investor sentiment at all times.
How To Buy Shiba Inu
Now that you're aware of Shiba Inu's structure and how to keep it safe, let's consider the steps required to purchase the coin:
Choose A Cryptocurrency Exchange
The first thing you will need to do is to find a cryptocurrency exchange.
Exchanges are platforms that facilitate crypto trades, allowing people to buy and sell coins easily. Hundreds of exchanges are available today, all of which try to lure customers with one unique offering or the other. And the combination of their services is part of what makes cryptocurrencies so popular.
Generally, exchanges can be divided into two – centralized and decentralized exchanges.
Centralized Exchanges
A centralized exchange is a platform that is owned and run by a central company. This company oversees how the exchange works – its rules, the fees charged, restrictions (if applicable), and more.
Centralized exchanges are the most popular in the market.
Most investors prefer them because the companies running them essentially act as middlemen. So, they are more trustworthy. Centralized exchanges are also easier to use, so they are ideal for beginner crypto investors.
However, centralized exchanges also come with a few cons. For one, a centralized exchange gives you a wallet when you sign up. However, this wallet is noncustodial – meaning that you don't get to control your private keys. A solution to this will be to move the coins you buy into a wallet app that you download and control.
When choosing a centralized exchange, you need to consider a few things:
Regulation: Before you choose an exchange, check if they're licensed to operate in our country.
Ease of use: Some centralized exchanges are easier to use than others. So, check out different options and see how user-friendly their interfaces are.
Security: Examine an exchange's security infrastructure. Look out for features like two-factor authentication (2FA), PIN security, cold storage, etc.
ID verification: Most centralized exchanges comply with anti-money laundering (AML) laws. Therefore, they will require you to verify your identity when you sign up.
Supported coins: The more coins and trading pairs an exchange supports, the better for you.
Customer service: Exchanges should also have reliable customer support in case you have a challenge.
Fee structure: The lower the fees, the more you can save when you buy and sell.
Decentralized Exchanges
As explained earlier, centralized exchanges control your coins when you buy from them. This is what makes decentralized exchanges so popular.
A decentralized exchange operates automatically. It's not controlled by any company – instead, it runs by smart contracts on a blockchain.
So, while a person or a group of people can help to develop a decentralized exchange and set it up, the platform will run entirely on its own. These exchanges also don't have any AML requirements, so signing up is more seamless.
Decentralized exchanges also require you to connect your wallet before you can buy or sell coins. So, when you buy Shiba Inu using one of these exchanges, you get to control your assets.
The challenge with decentralized exchanges is that they're not so easy to use.
As a newbie, you might need to endure a bit of a learning curve before you start using one. However, with time, you should get the hang of it.
Choose A Payment Method
Once you find an exchange, the next thing will be to choose how you'd like to fund your account.
Thanks to growth in the industry, exchanges now make it easy for you to make crypto purchases. Primarily, you have the option of using the following payment channels:
Wire transfers (depending on your country)
Cards (debit and credit cards, manufactured by companies like VISA and Mastercard)
Payment processors (CashApp, PayPal, etc.)
At the same time, some exchanges are also compatible with third-party payment services such as Apple Pay and Google Pay. This way, investors have greater flexibility in choosing payment methods. If you have an account with any of these services, you might want to give them a try.
Process Your Purchase
Next up, you can move on to complete your payment. As long as your chosen exchange accepts Shiba Inu, you shouldn't have a problem making a purchase.
Primarily, you need to consider the type of order you'd like to make when Shiba Inu is concerned.
Generally, exchanges make it possible for you to access three different types of orders:
Market orders: In a market order, you immediately buy a cryptocurrency at the current price. This is the most popular order type, and it ensures an instant purchase for you.
Stop orders: With a stop order, you set a specific price for Shiba Inu and instruct the exchange to sell it to you once it hits that point
Limit orders: A limit order is an order to buy Shiba Inu, but with a restriction on the maximum price. So, the exchange process your trade when Shiba Inu's price hits the limit – or lower.
Shiba Inu Storage
Now that you've successfully bought Shiba Inu, the next step will be to store it. Remember that hackers are always on the prowl, so always be on alert.
If you bought Shiba Inu via a centralized exchange, then you would get access to a wallet address immediately.
This wallet address allows you to effectively store your coin, and you can use your wallet to process transactions easily.
However, exchange wallets are self-custodial. This means that you don't get to control your private keys. In the event of a hack or a problem with the exchange, your funds could be in danger.
For optimal control, we would recommend moving your funds into a wallet that you control. It could be a hardware wallet or a software wallet, depending on your budget and intended use for the coin.
As long as your coins are in safe hands, you don't have anything to worry about.
Owning A Wallet
Cryptocurrencies are very popular, and many thieves are looking to steal them. Therefore, you want to ensure that you can keep your coins safe at all times.
This is why crypto wallets are important. They help you to store your coins safely, and they also assist in processing transactions.
Since cryptocurrencies don't have physical forms, your wallets help to store something called a private key. This is basically an authentication code that is used to confirm outgoing transactions. As its name suggests, the private key should always be confidential. If it falls into the wrong hands, your coins could be in danger.
Crypto wallets come in different forms. The most popular options include:
Hardware Wallets
These are physical devices that help to store your coins. They use a method known as "cold storage" – essentially, they store coins off the internet. This way, it is virtually impossible for hackers to get a hold of your coins.
Hardware wallets are ideal for investors who want to buy coins and hold them for a long time. However, if you intend to use your Shiba Inu for payments, then they might not be so great because they don't process transactions quickly.
Software Wallets
A software wallet is an app that is downloaded onto a device. These apps help you to hold your private keys, and they are especially great because they process transactions quickly. So, if you'd like to send someone your Shiba Inu or use the coin for regular payments, a software wallet is the best bet.
Like all apps, however, software wallets can be susceptible to hacks. Therefore, for safety reasons, keep these tips in mind:
Whatever device you'd be installing the wallet on, make sure it's free of malware and viruses.
Only download a software wallet from the manufacturer's official site. This way, you can avoid downloading phony wallets.
Never send your private keys to anyone – under any circumstances
Paper Wallets
A paper wallet is just that – a piece of paper. They are printed out with your wallet address and private key written on them. However, some paper wallets also come with QR codes, which can be scanned by anyone looking to send money to you.
Since they're simply pieces of paper, these wallets are virtually unhackable. But, you also want to keep them safe and ensure that they don't fall into the wrong hands.
Other Ways To Buy Shiba Inu
While the exchange route is usually the most popular, it's not the only way for you to buy Shiba Inu. Cryptocurrencies can be bought in different ways, including but not limited to:
Crypto ATMs
There has been a noticeable rise in the number of cryptocurrency automated teller machines (ATMs) recently. These machines essentially make it easy for people to buy and sell crypto – all you have to do is open an account with the ATM operator, verify your identity, connect your wallet, and insert cash.
The machine will send the coins to your wallet immediately.
For now, most crypto ATMs are available in developed countries. At the same time, you need to find a machine that supports Shiba Inu. Once you can do that, you shouldn't have a problem.
Peer-To-Peer Exchanges
Also known as P2P platforms, these are exchanges that connect buyers and sellers directly. So, instead of trading with the platform, you'll simply be doing business directly with someone willing to sell Shiba Inu at a price you're comfortable with.
You send money to an escrow account controlled by the platform, and they send you the coins. Once you can confirm that the coins have been sent, the funds are released to the seller.
Non-Crypto Financial Services
You might also find some help with non-crypto financial services. These are essentially fintech platforms that have expanded into crypto over the years – like CashApp, PayPal, and more.
If you have an account with one of these services, you could easily check if they support Shiba Inu and purchase it directly.
Gift Cards
Gift cards have become a popular channel for anyone looking to buy Shiba Inu and other cryptocurrencies as well.
All you have to do is buy a retailer's gift card and look for platforms where gift cards are accepted as a payment method. Interestingly, some peer-to-peer exchanges and centralized brokers have incorporated gift cards as a payment method too.
Conclusion
Shiba Inu is one of the most cryptocurrencies in the market right now. Despite being a meme coin, it has grown to become one of the market's most valuable coins. And with its developers already incorporating some use cases, it looks like Shiba Inu's future is quite bright.
Before buying Shiba Inu, you want to keep responsible trading in mind. Never put all your eggs in one basket, and remember to keep your coins in a safe and reliable wallet.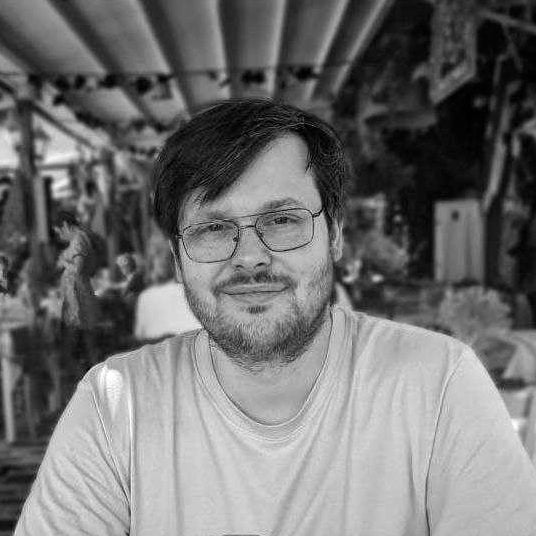 Henning is a writer and editor here at Dollargeek who is passionate about personal finance, pets and cryptocurrency. He enjoys sharing his knowledge about financial management with readers, helping them make informed decisions about their money. In his spare time, Henning can be found playing the latest video games or jamming on his guitar. He is constantly on the lookout for new ways to improve his financial literacy and stay up-to-date on the latest trends in the world of finance.